January 26, 2011
We had no choice but to destroy every note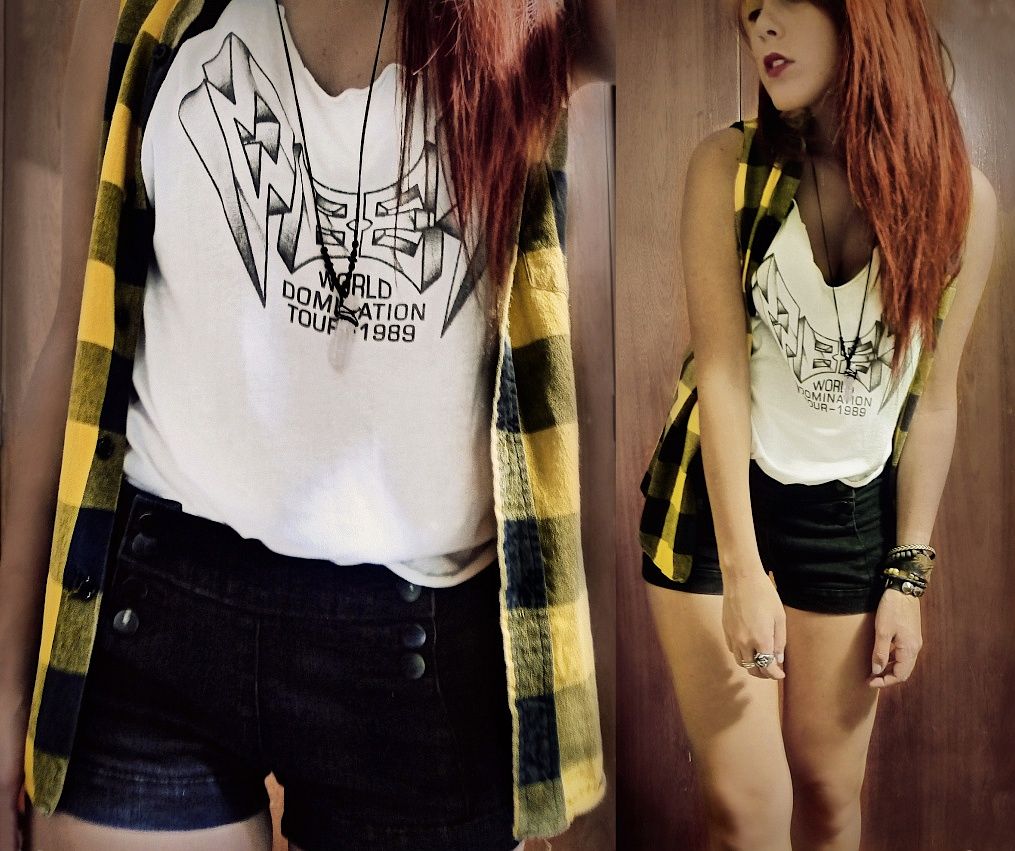 Ok so this is real bad quality. If you want me to apologize then I do, Im not sure if these is worth to be posted. I took them yesterday in a lapse of 2 minutes. Both the shirt and top were actually long sleeved but me and my want-to-wear-it-no-matter-what decided to cut both of them at the same time. The shirt is vintage, the top is from zumiez I think (yes, that skater style but I liked it anyways) and the shorts are from forever 21.
Yesterday I was so bored I decided to dye some shorts from blue to black. Well it ended being the biggest disaster ever. Im being serious. They look awful as hell since the black only grabbed some parts. I will try to fix them, if not I will dare to take the challenge of pairing them with something and letting you make fun of me.
I really wanted to thank all of you who congratulated me 🙂 i appreciate it a lot.