January 10, 2013
What's Going On
Vintage baseball shirt, Sugarlips Apparel white tank top, second hand Calvin Klein shorts, Romwe creepers, Coal n Terry Vintage necklace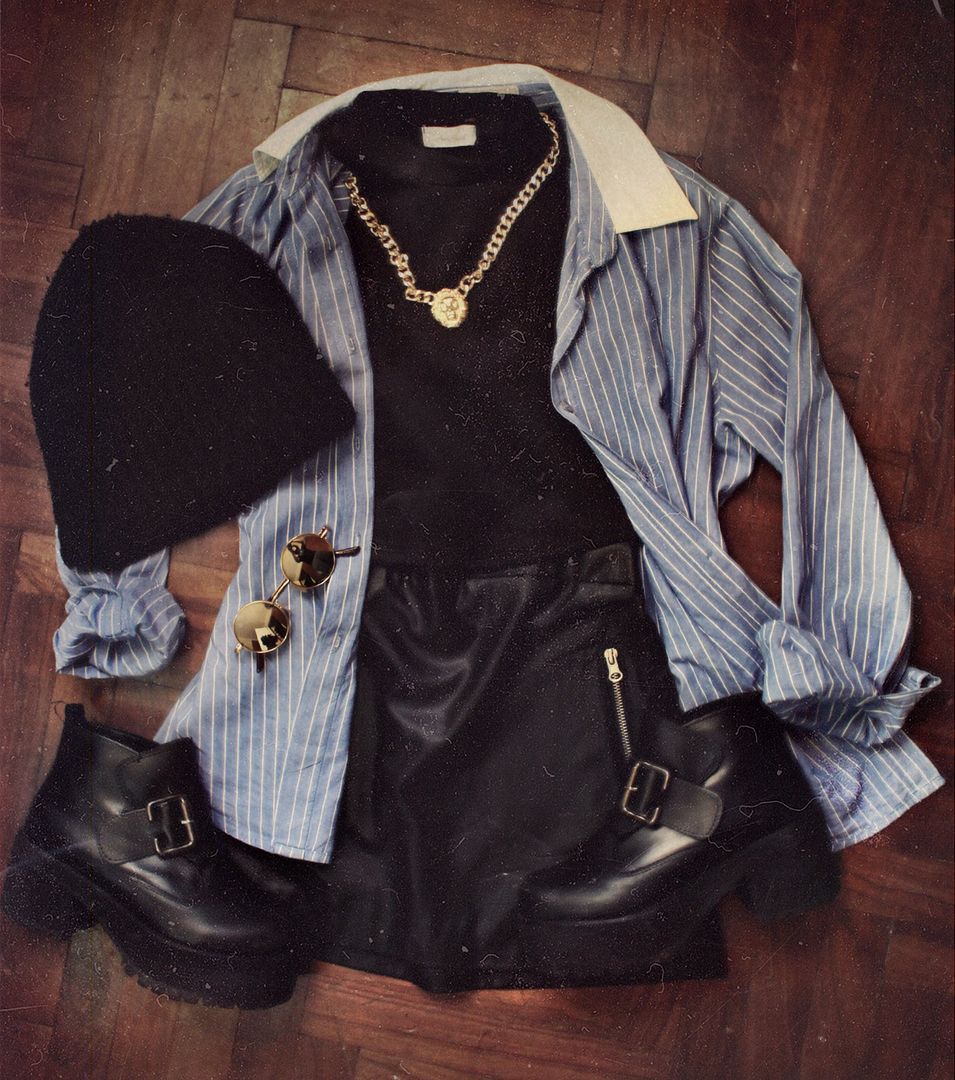 Vintage striped shirt, She Inside leather skirt, Coal n Terry vintage gold chain necklace, Modekungen boots, 80's Purple sunglasses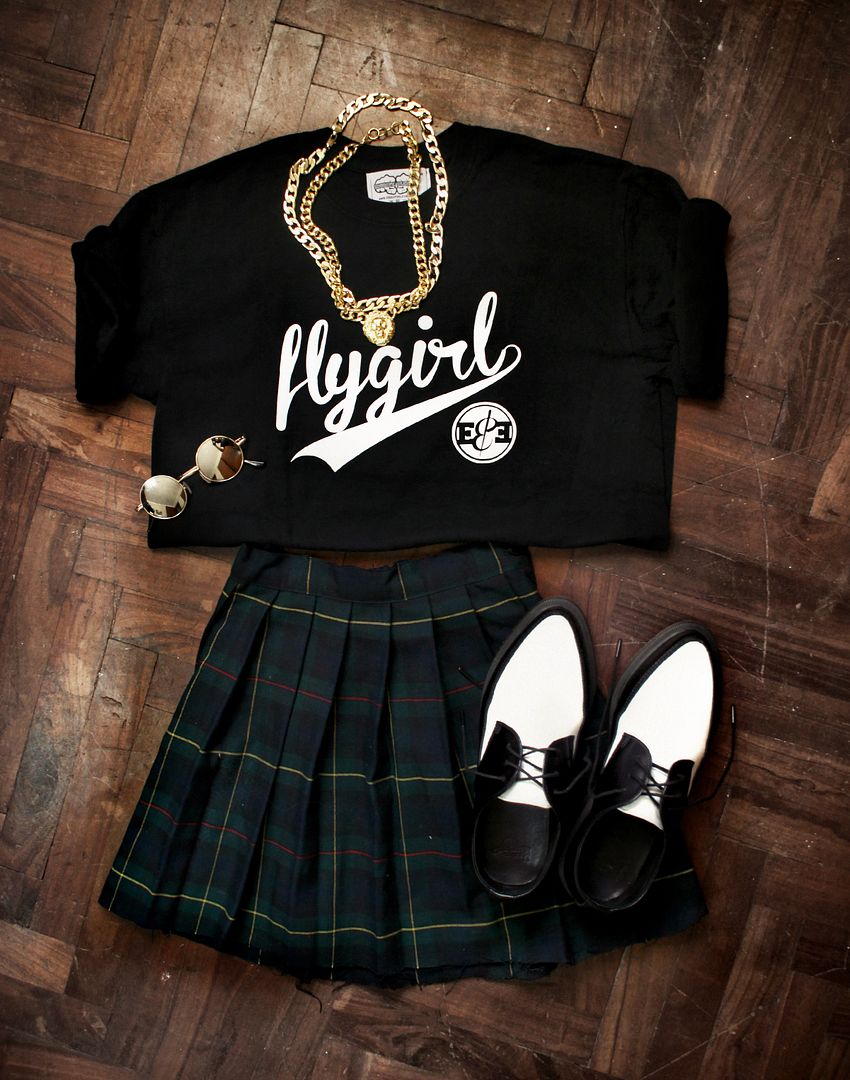 Educate Elevate t-shirt, vintage skirt, Dr Martens shoes, 80's Purple sunglasses, Coal n Terry Vintage necklace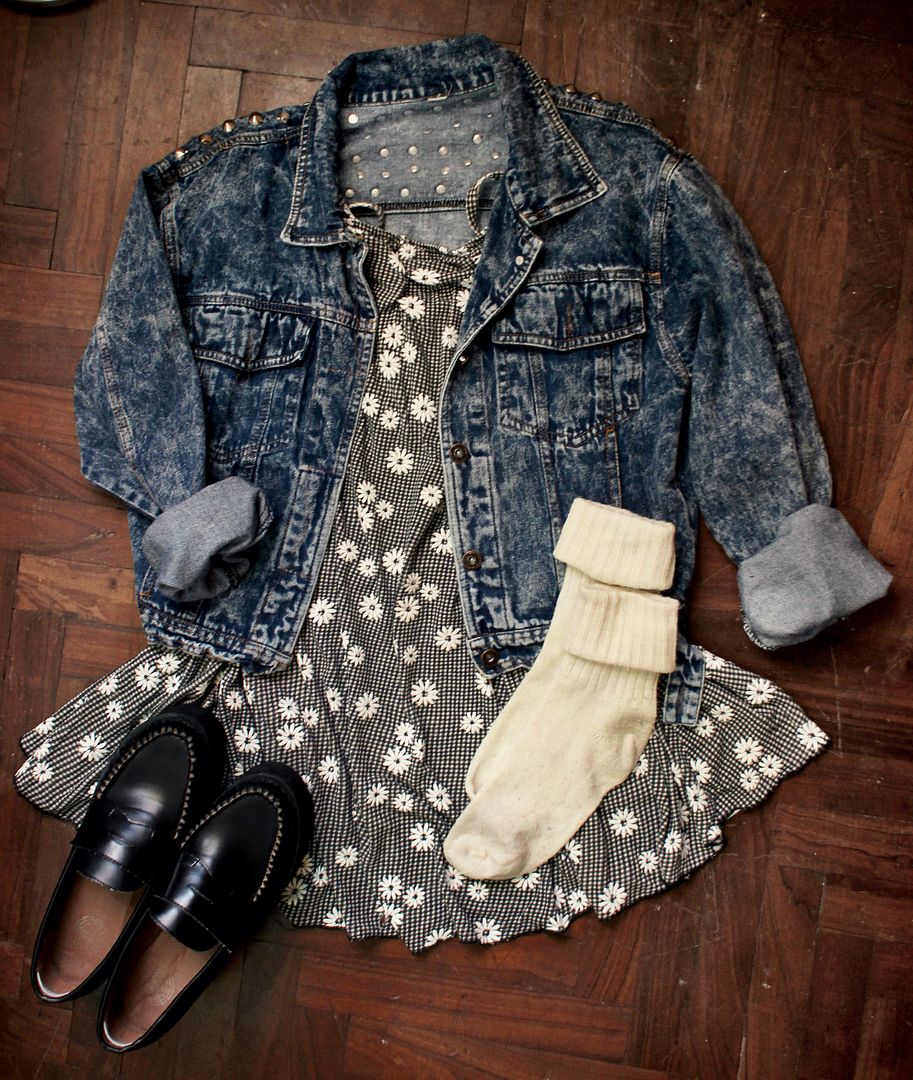 Vintage dress, Choies jacket, The Editors Market loafers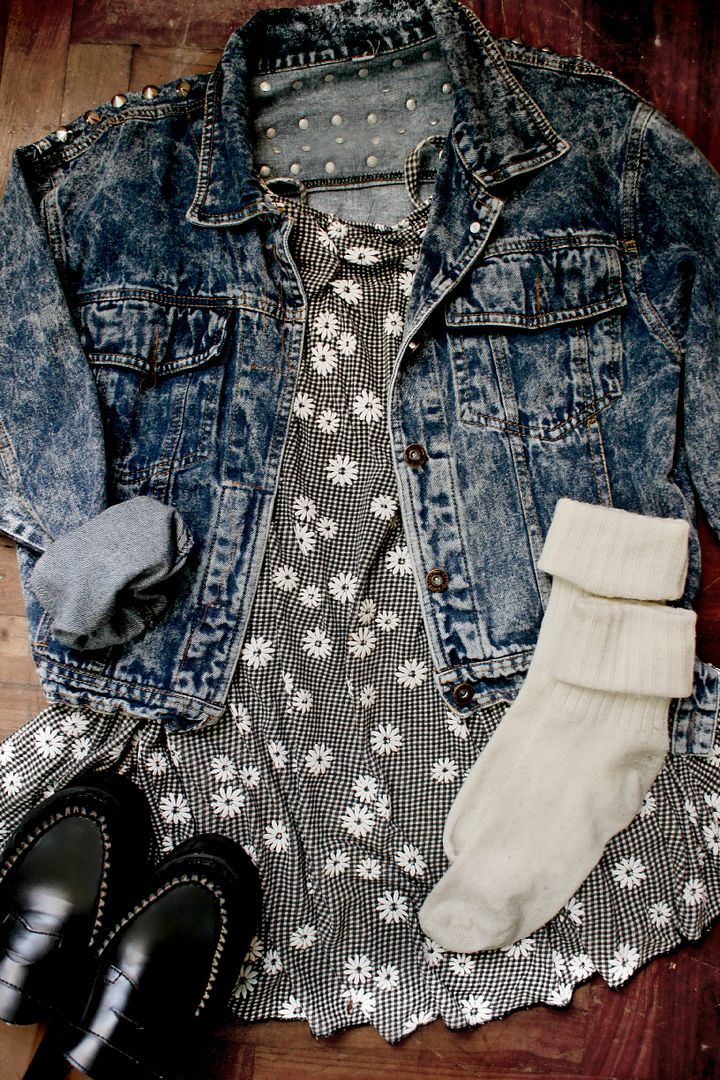 Vintage blouse & boots, UNIF tee , Chicwish crochet shorts
~
Outfits I've been wearing with some of the new stuff I've gotten lately and clothes from really cool online stores. Which one is your favorite? I love everything I've gotten so far. My favorite is definitely that 90's floral dress which reminds me of Clueless and those boots on the last outfit! The boots were a total bargain and man they are way comfortable. They looked terrible and dirty as hell but I always trust my instinct so I got them. I cleaned them and now they look amazing because the leather is not stiff neither perfect. I'm proper excited about the following trips to get more vintage and second hand stuff already! I also got two amazing overalls, you can see one here in my tumblr, and another one that is huge but I plan to fit before I leave. I've been quite inspired lately to be honest, I dont know what it is, probably the fact that I am staying in the room I've lived all my life. Being at my real home definitely helps me to refresh my mind and rediscover my creativity in a way? Not even sure how to explain it but its genuinely a good thing. Also, Ive been dying to change my hair for a while now and I think its time to do something slightly different. I know I always say this and I have tried to change my hair but its impossible to do it myself. I always doubt at the end when im about to do it. Guess I will have to see someone else.
Anyways, hope you are having a lovely week. I cant wait to share with you my next outfit post! I know its been a while but I just got announced that the winner of the Miss Kl Giveaway is  Elise Phelps, congratulations!
Thanks for your lovely comments also, you are all amazing.
~
Estas son algunas de las cosas que he conseguido ultimamente con otras de tiendas online que me gustan mucho. Cual es su favorito? Hasta ahora estoy feliz con todo lo que he comprado, y nada muy caro. Mis adquisiciones favoritas son ese vestido floral noventero que me recuerda mucho a Clueless y las botas del ultimo set. Las consegui a un precio demasiado bueno y que cómodas que son. Se veían terribles en realidad y bien sucias pero confie en mi instinto y las lleve a casa. Las limpie y me encanta como quedan por que el cuero no se ve todo nuevo y duro. Ya estoy esperando para volver a ir a conseguir mas cosas, quiero aprovechar al máximo acá. Tambien consegui dos overalls de jean pero no los pueden ver acá. Postie uno en mi tumblr hace un par de dias y el otro es enorme así que lo tengo que llevar a meter. He estado bien inspirada ultimamente, creo que el hecho de estar en mi cuarto de toda la vida y la comodidad de mi casa. Venir a Lima me ayuda a refrescar mi mente del caos de NY. No se como explicar pero definitivamente e algo bueno. Tambien he estado queriendo cambiar mi pelo hace varios meses y creo que ya es hora de hacer algo un poco diferente. Siempre digo lo mismo pero me cuesta hacerlo yo misma asi que supongo que ire con alguien para cambiarlo.
En fin, espero que tengan una linda semana y fin de semana. Ya quiero postear el proximo outfit. Por cierto la ganadora del concurso de Miss KL es Elise Phelps, felicitaciones!
Gracias por sus comentarios, me alegran el dia!