July 15, 2013
Whip It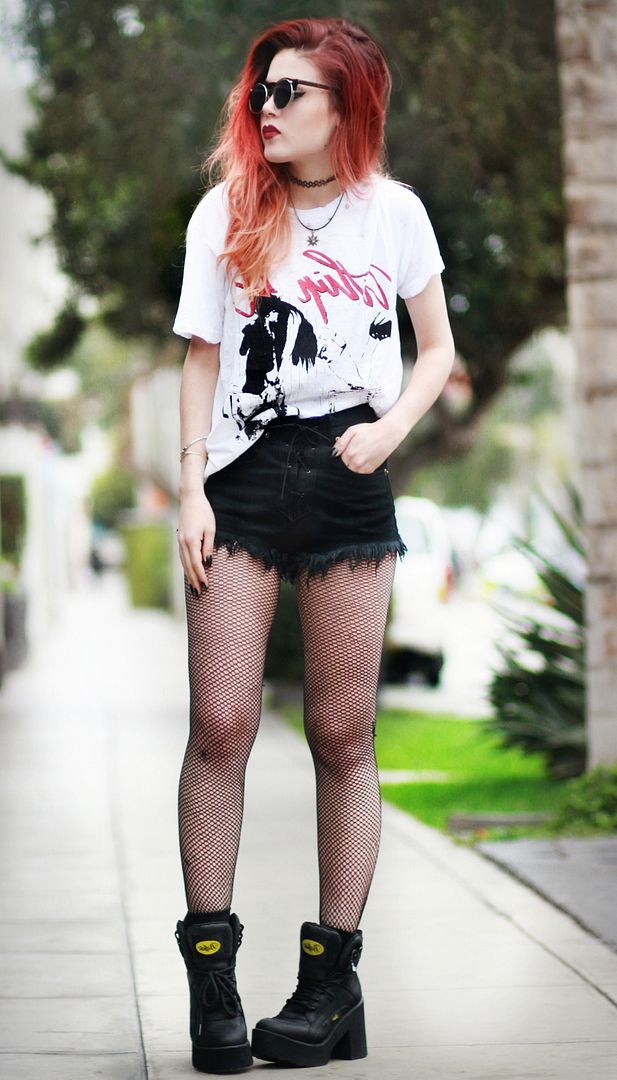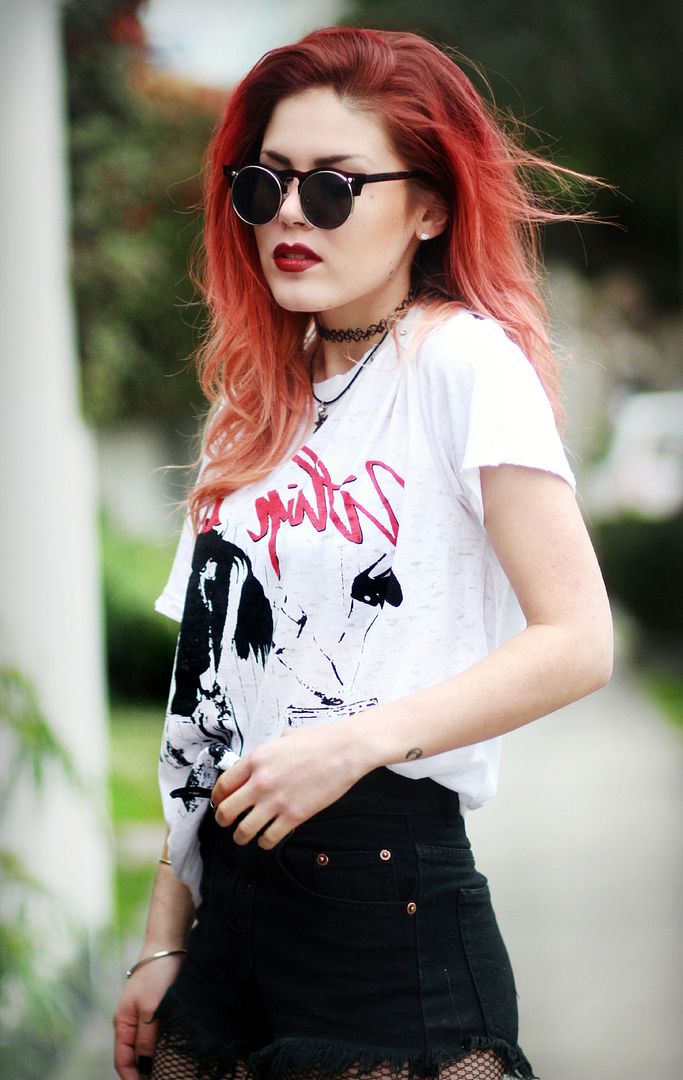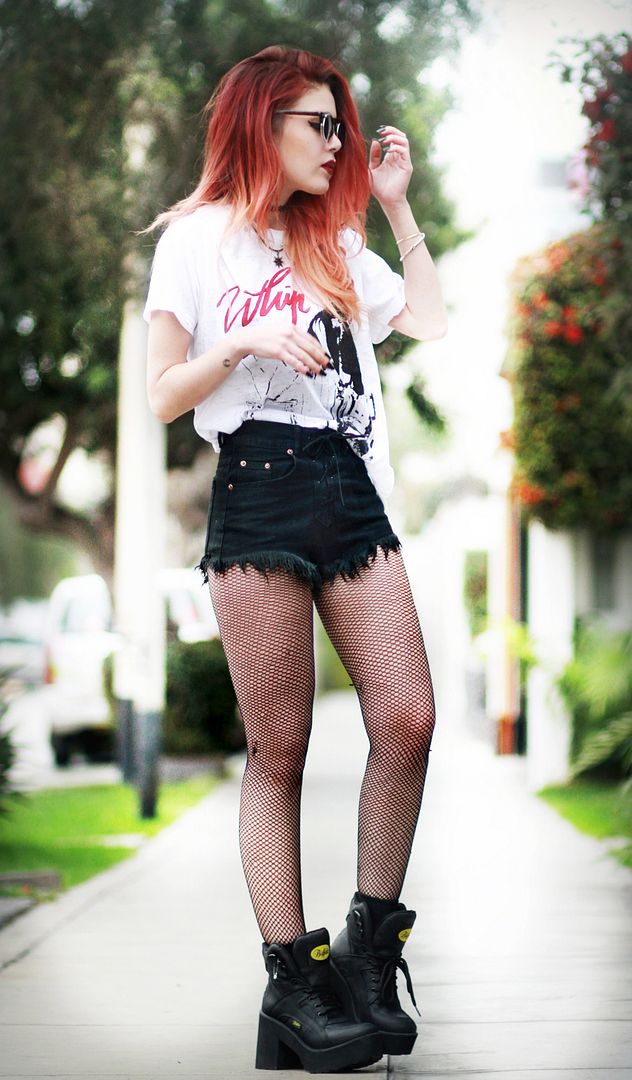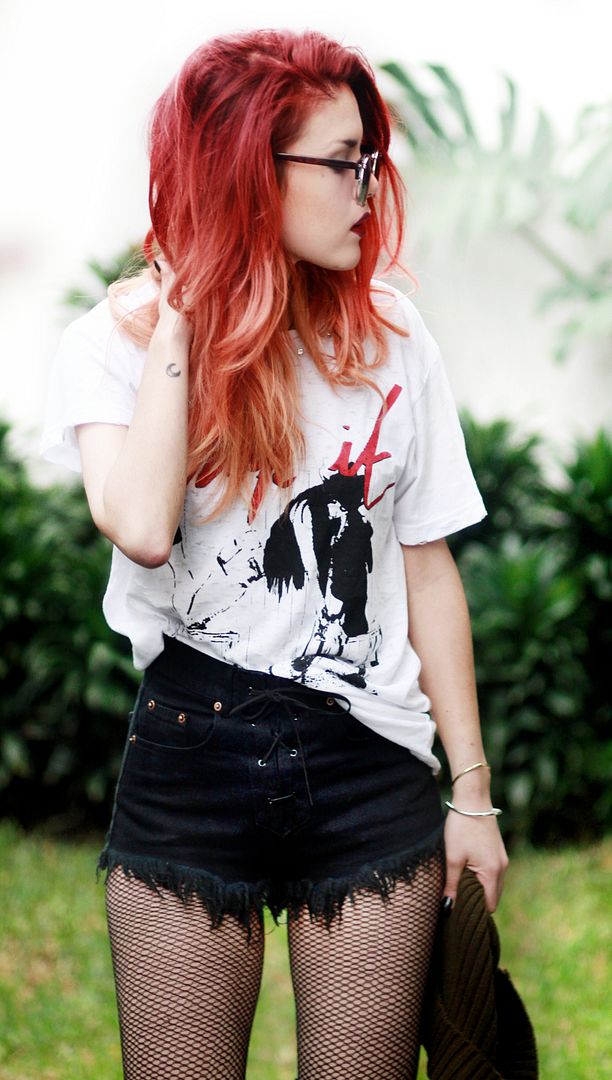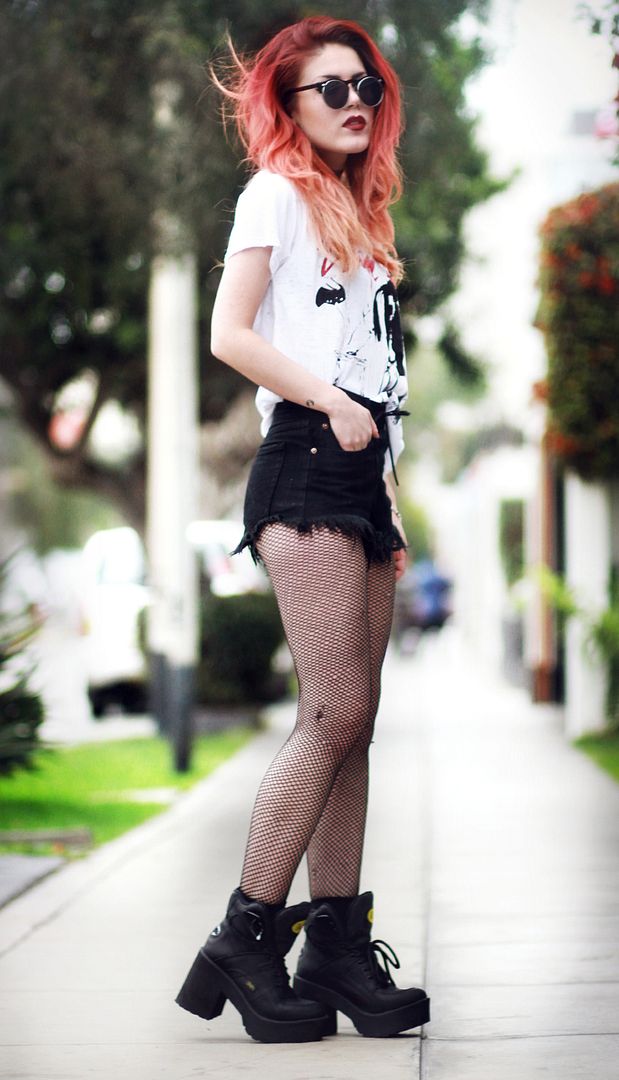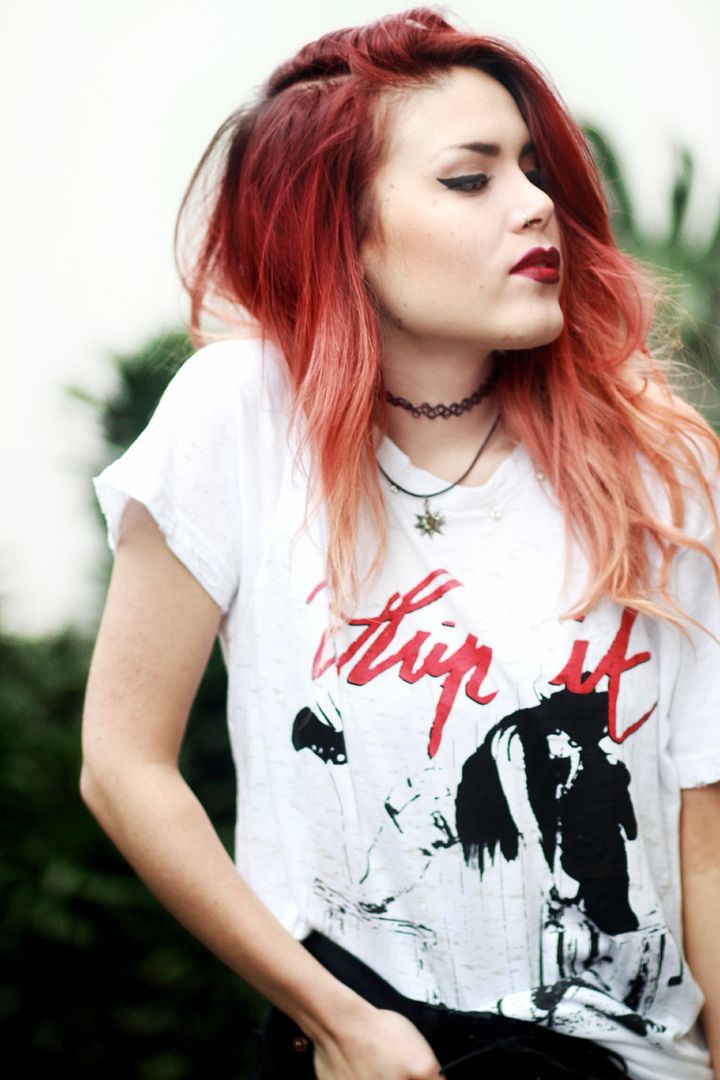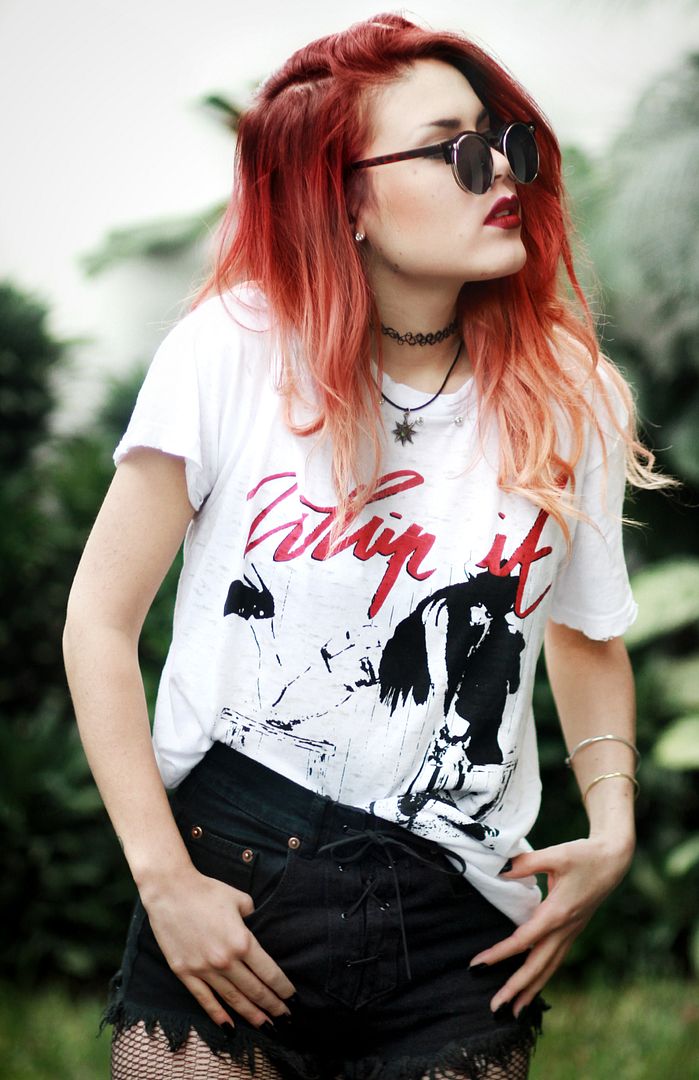 Tee- Brechere
Shorts- Bitching and Junkfood
Shoes- Solestruck
Sunglasses- Elektra Spank
Can I start talking about how perfect these boots are? I literally couldnt breathe the second I opened the package. Its like all my favorite shoes merged together into the perfect chunky platform boot! I actually posted a picture of them on instagram and guess who loved them too.. the one and only badgal Riri. Yes, I know I almost die. Never thought one of my biggest style inspirations would follow me on instagram 🙂
Anyways, its monday andI only plan to watch movies laying in bed. To exhausted to do something productive. Hope you all have a great start of the week!
~
Solo hablare de lo perfectas que son estas botas. En el momento que abri el paquete no podia respirar. Es como si todos mis zapatos favoritos se juntaron en las botas con la plataforma perfecta. El otro dia postie una foto de ellas en instagram y adivinen a quien tambien le gustaron.. nada mas y nada menos que Rihanna. Casi me da un infarto! Una de mis mayores inspiraciones de estilo me sigue en instagram 🙂
En fin, es lunes y solo planeo ver peliculas echada en mi cama. Estoy muy cansada como para hacer algo productivo.. me lo tomare como un domingo. Espero que tengan una linda semana!