April 20, 2013
White Sightings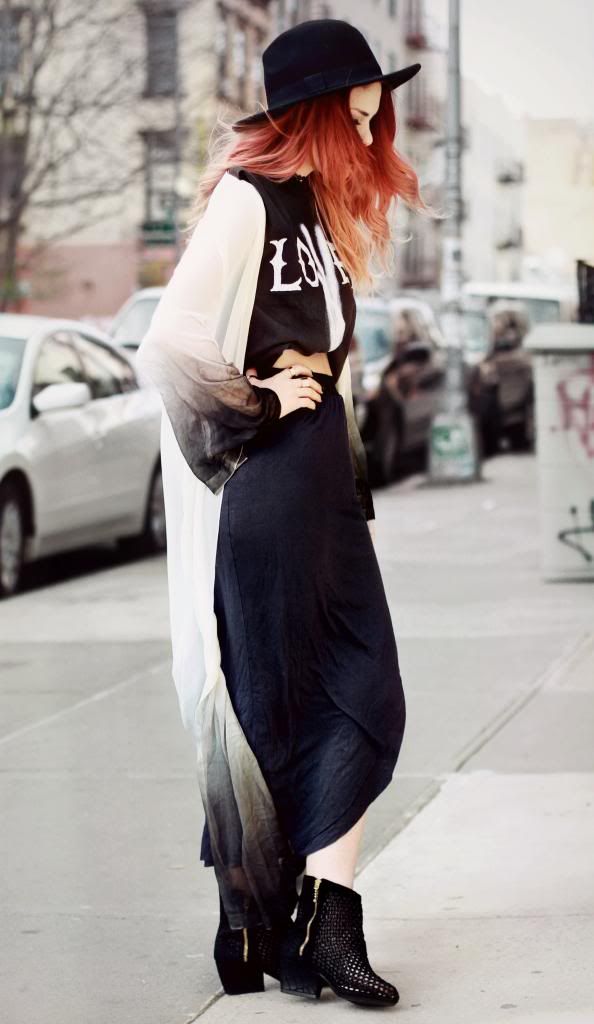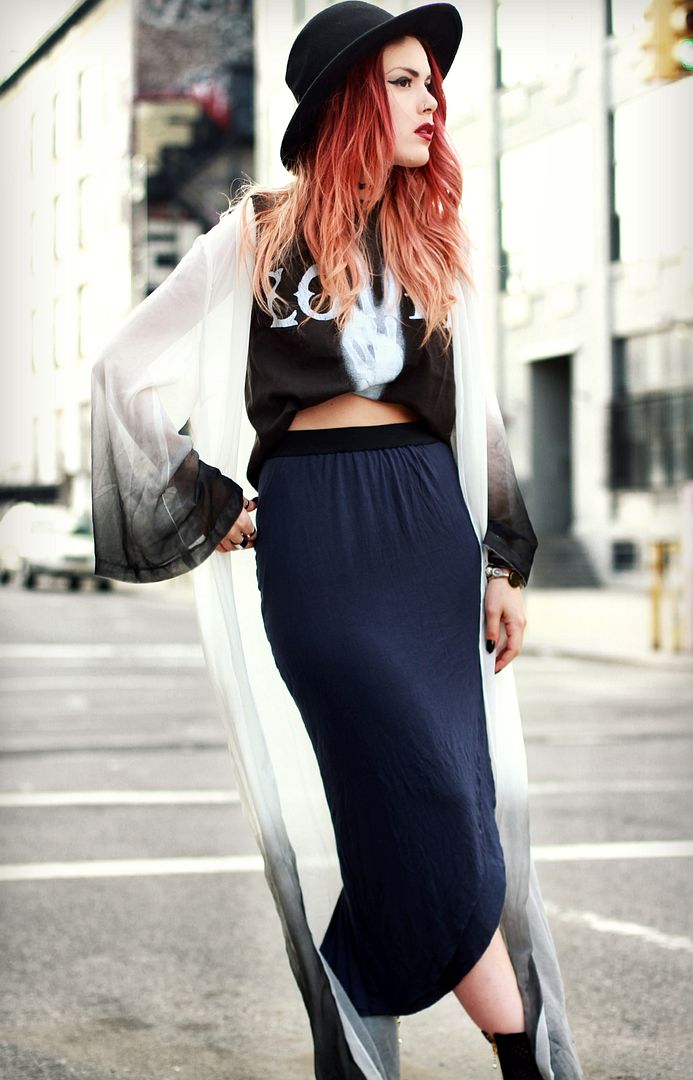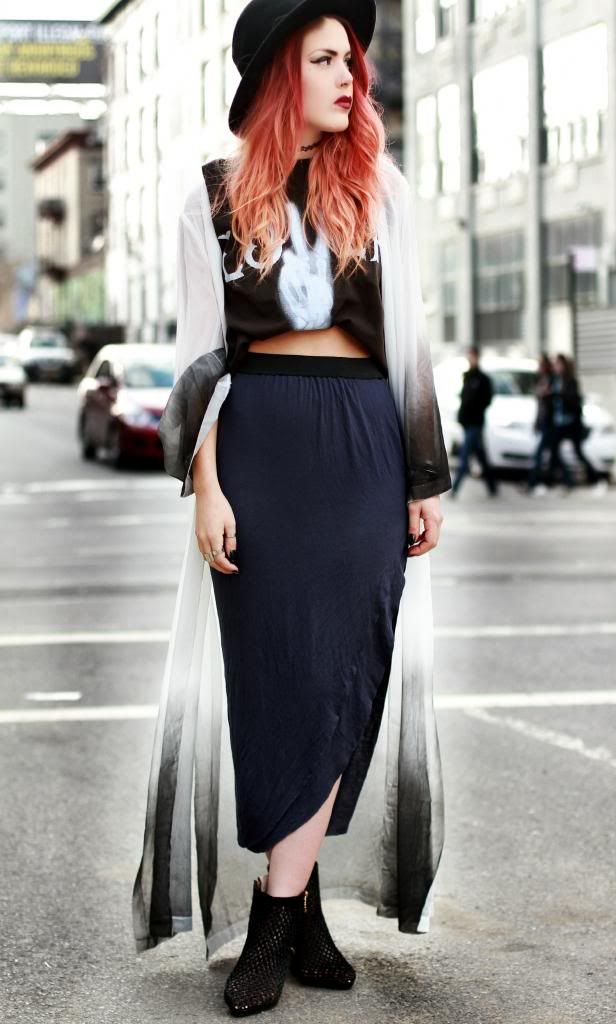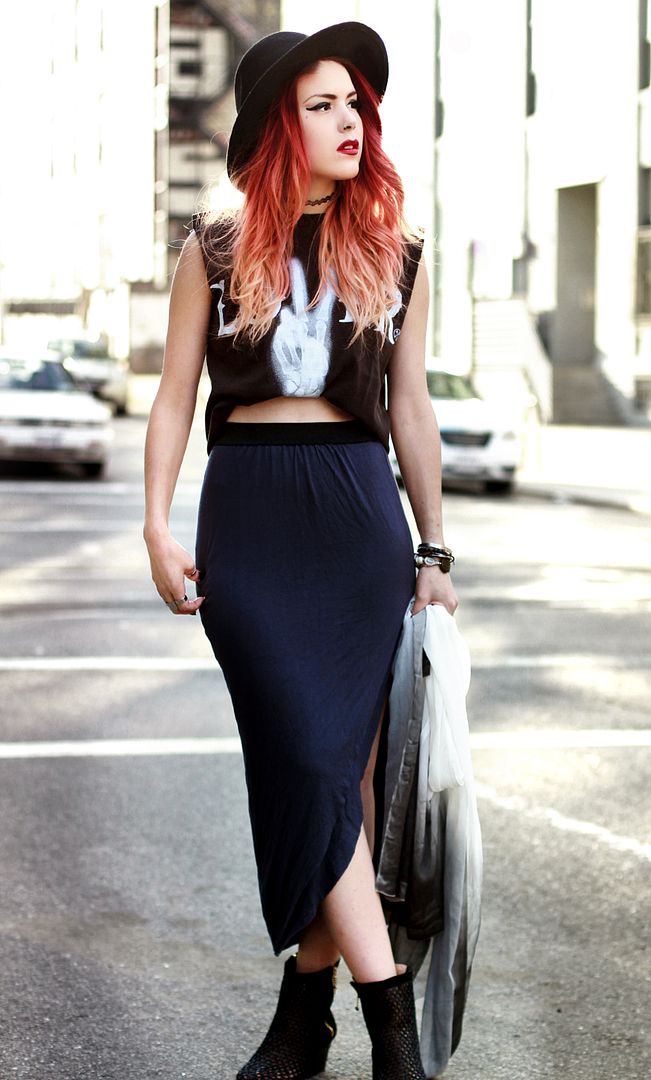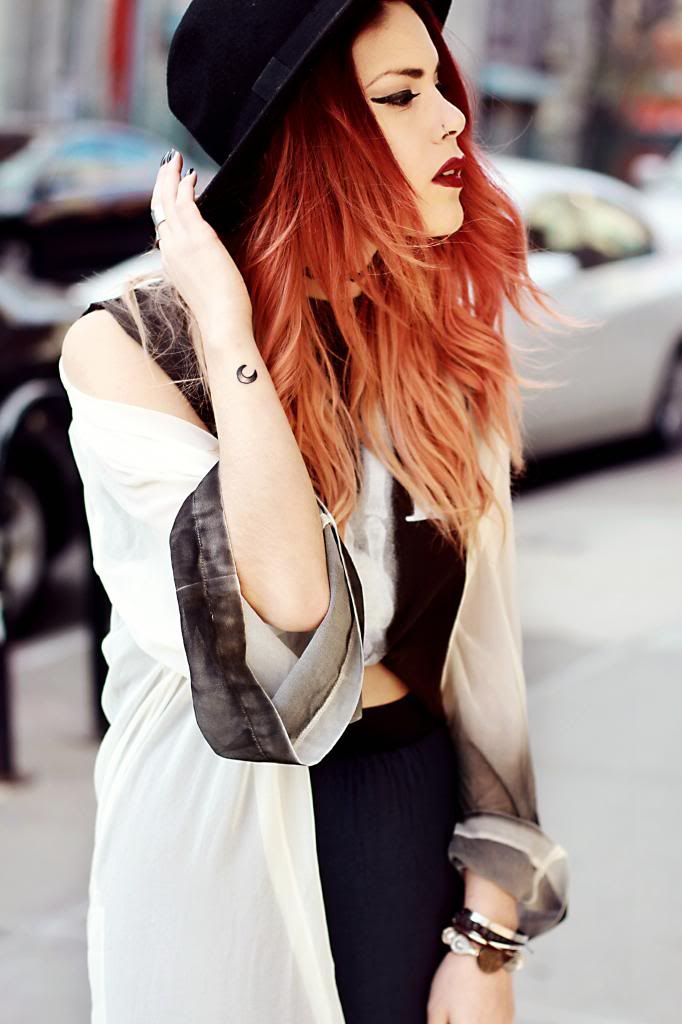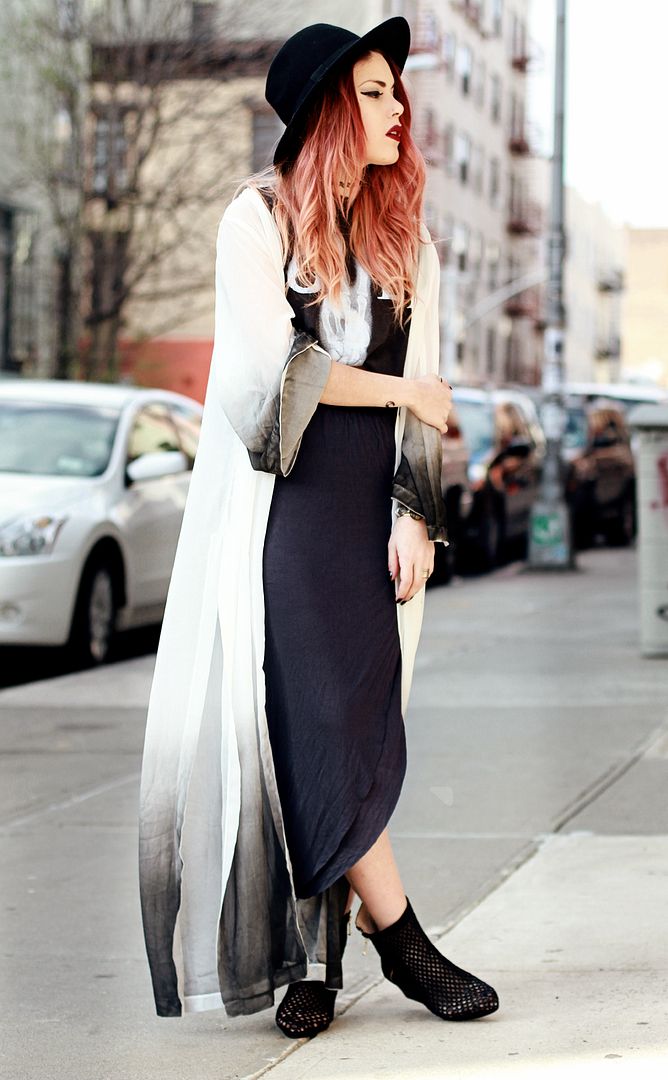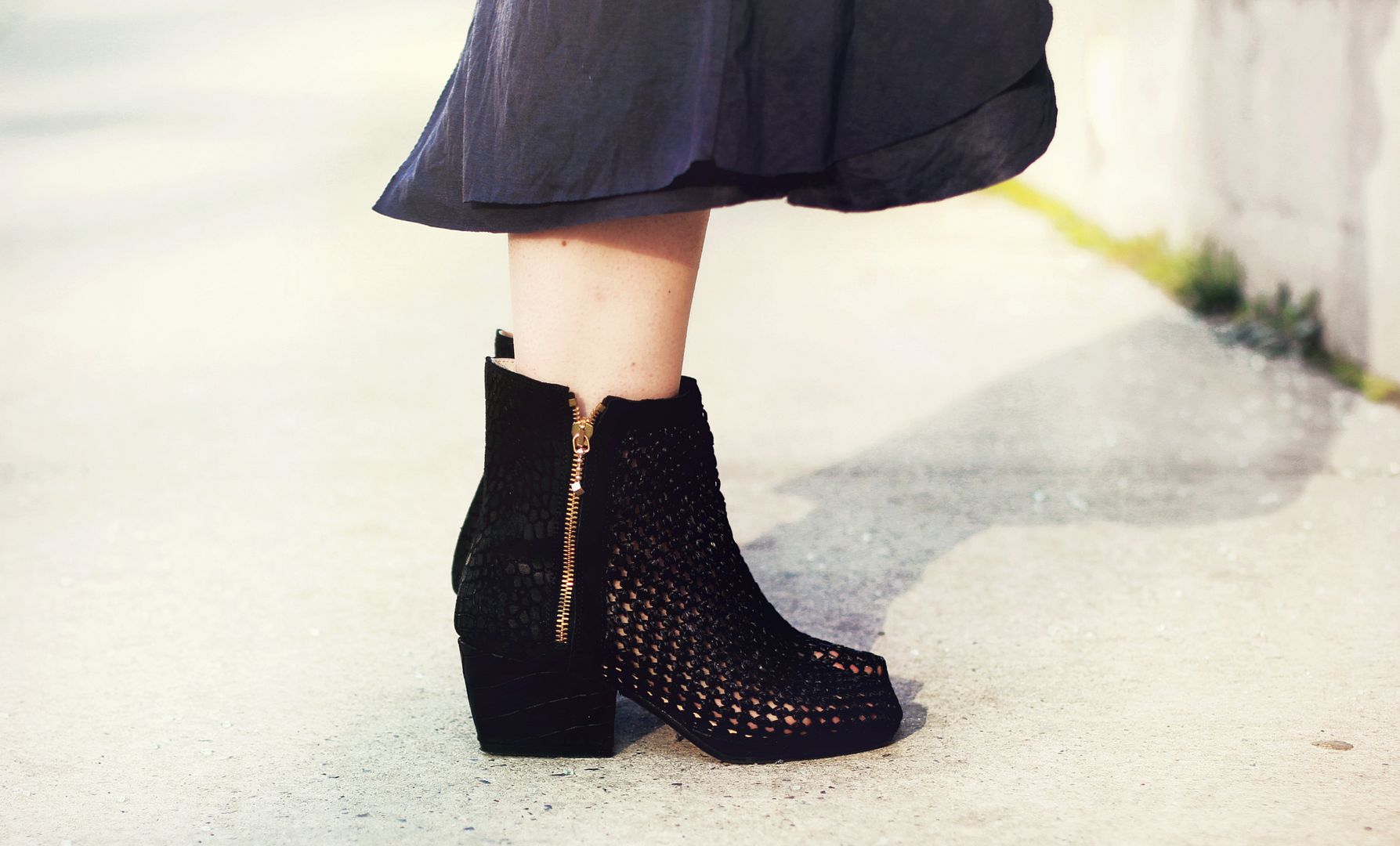 Top- Civil Clothing
Skirt- She Inside
Cape – The Stylists Own
Boots- Solestruck
Hat- Oasap
~
Wore this outfit last weekend when it was really warm and nice outside. I think this outfit is pretty similar to what I used to wear a lot two summers ago when I lived in Peru. Maxi/midi skirts , graphic tees, a hat and some ankle boots. Weather definitely influences my style and we are having a hell lot of changes every single day so that's clearly reflected on my outfits. I'm already feeling the denim shorts, vintage tees and lace up boots combo, and also my typical lightweight maxi dresses, lots of jewelry and floppy hats. Funny thing is that I'm going to visit Peru in a month and I have to take a suitcase loaded with winter coats again.
By the way, that a moon tattoo you see. I actually got it the day before so it was pretty black and looked like drawn with pen ha. But yeah I plan to get some more, finally.. i've been wanting to get some ages ago but didnt find the right moment. I actually woke up that day and said screw it, im getting something today and headed over the tattoo shop. Sometimes thats the way things should be.
~
Este outfit lo use hace una semana cuando hizo mas calor de lo normal y me provoco ponerme una falda larga. Se parece muchisimo a los que usaba hace dos años, cuando vivia en Peru. Me ponia bastantes maxi faldas con t-shirts graficos y de vez en cuando sombreros (no me atrevia mucho a usarlos para ser sincera). El clima ha influenciado mi estilo ultimamente y por eso es que fluctua bastante.. creo que en un mes hemos tenido todos los climas del año. Ya quiero que sea verano de una vez para usar mis shorts de jean con t-shirts vintage y botas o mis maxi vestidos con sombreros grandes. Lo chistoso es que me voy a Peru en menos de un mes a visitar por vacaciones, osea invierno de nuevo.