September 10, 2011
Witchcraft.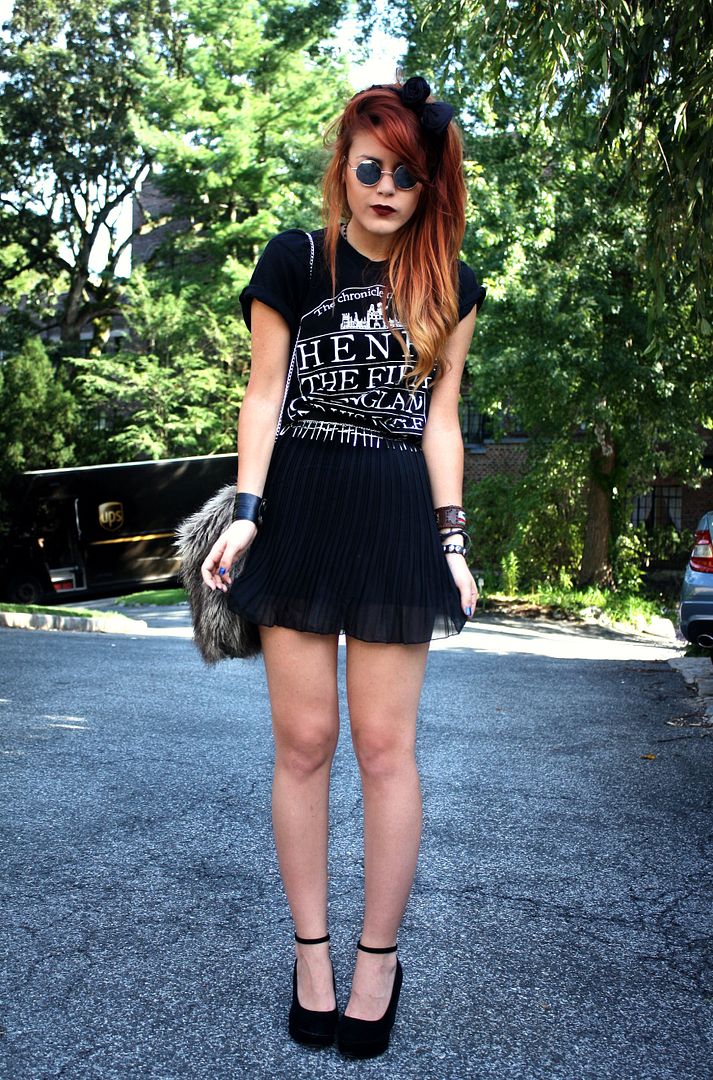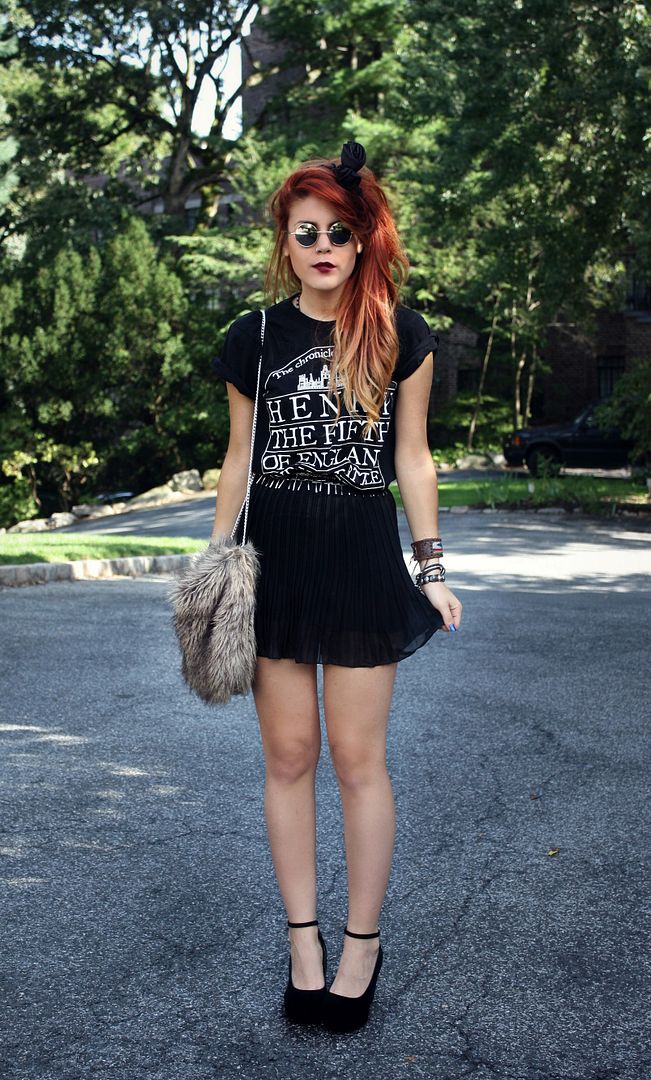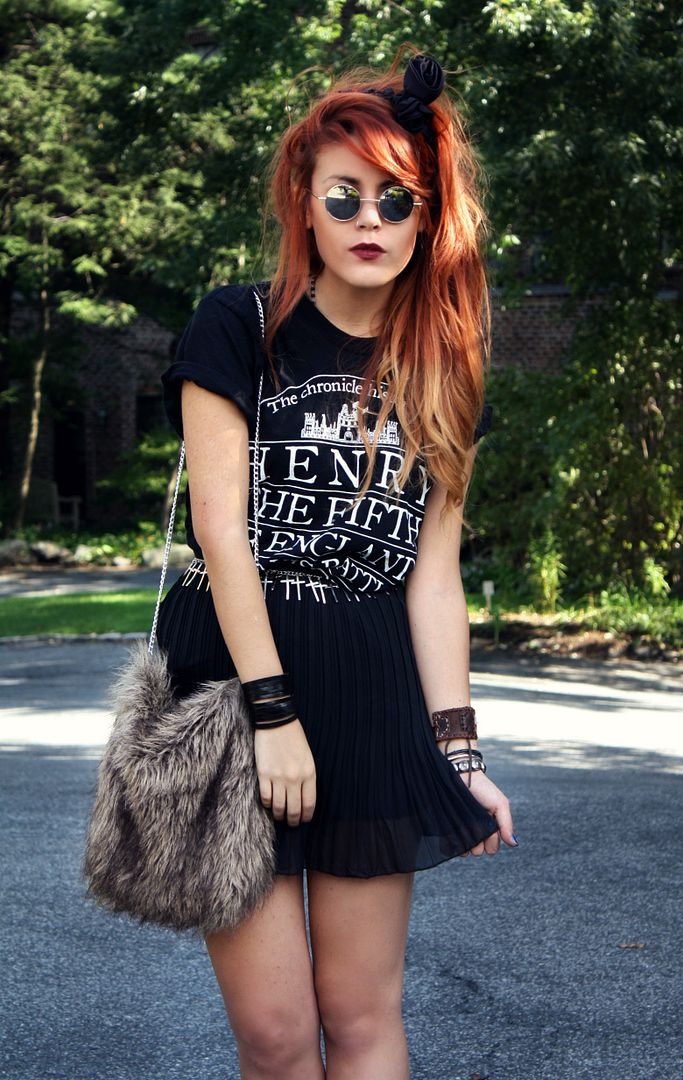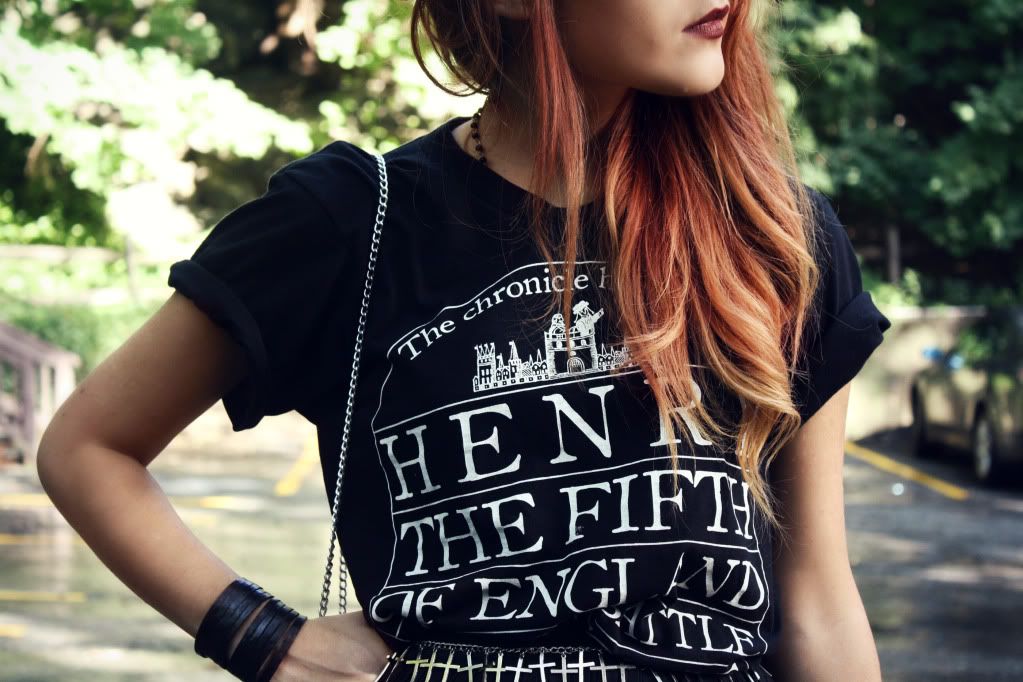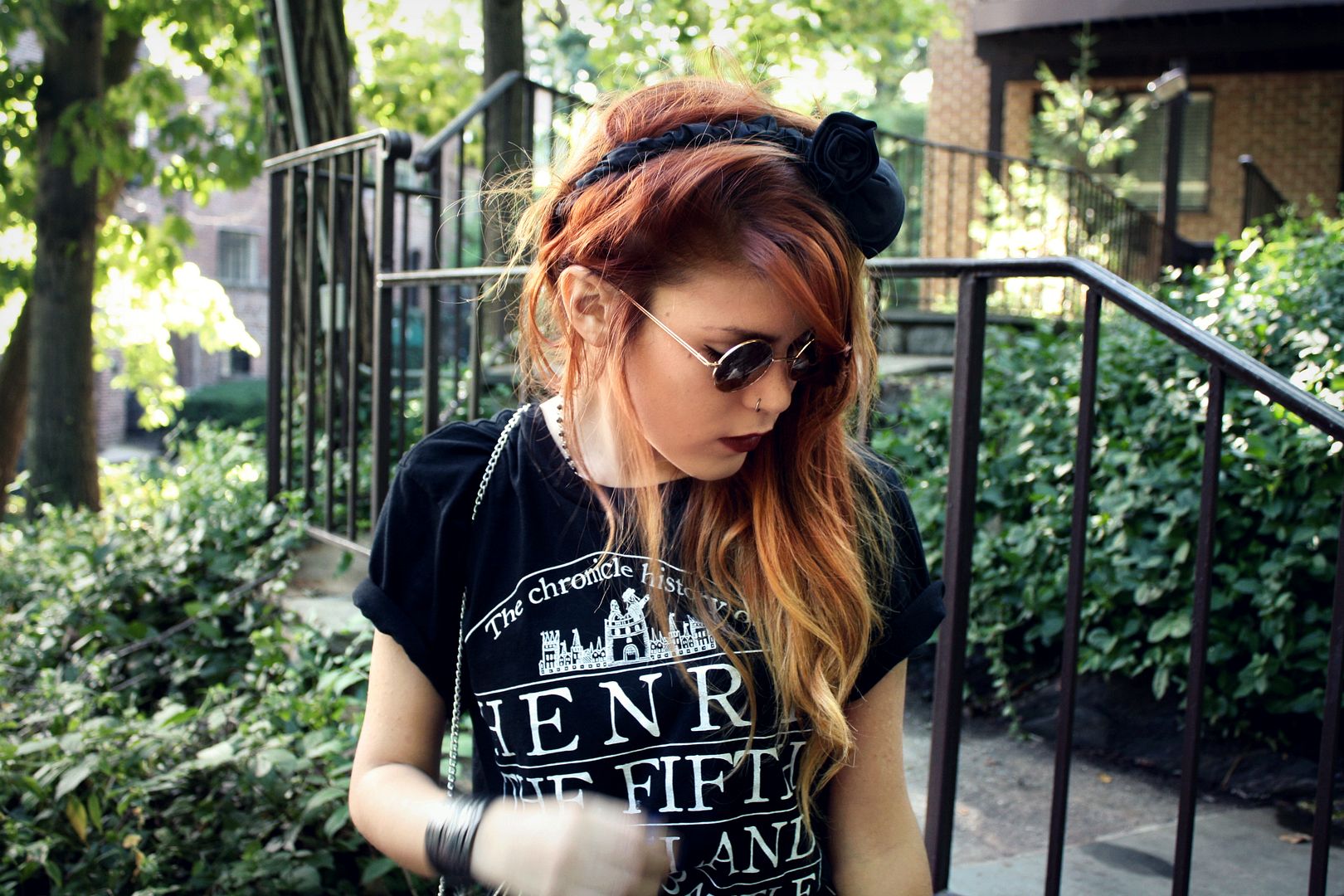 Necklace as belt- Thisistransition, Skirt- Romwe, Tee- The Orphans Arms, Shoes- Wholesale, Bag- Kastor And Pollux, glasses- 80spurple
Wearing a pair of Lennon sunnies courtesy of 80s purple. I cant take them off my eyes since I got them, they add a 70s rocker touch to every outfit. I had to wear this tee along with this very feminine chiffon skirt, I wanted a cute but somehow gothic/dark ensemble. The tee is from The Orphans arms, it definitely adds the witchy vibe by resembling a ouija board.
I got this gorgeous purse from Kastor and Pollux. You will see me wearing it a hell lot of times, I love how it matches with black outfits and basic garments. You can see the store here!
Anyways, I also wanted to share something a reader emailed me about. I dont know how copyright things work but New Look is selling a t-shirt (click here) with a picture of me. I actually feel very flattered but at the same time awkward since they never asked me if they could use my pictures. If you can see clearly, the picture is a collage of two pictures Ive posted a long while ago…this post and this one. They joined head and body from different pictures. Anyways, do you know if theres something I can do? I already emailed them but no answer.
Thank you so much for your support gals, I really read all of your comments 🙂 you are awesome.