March 10, 2013
Worldwide Giveaway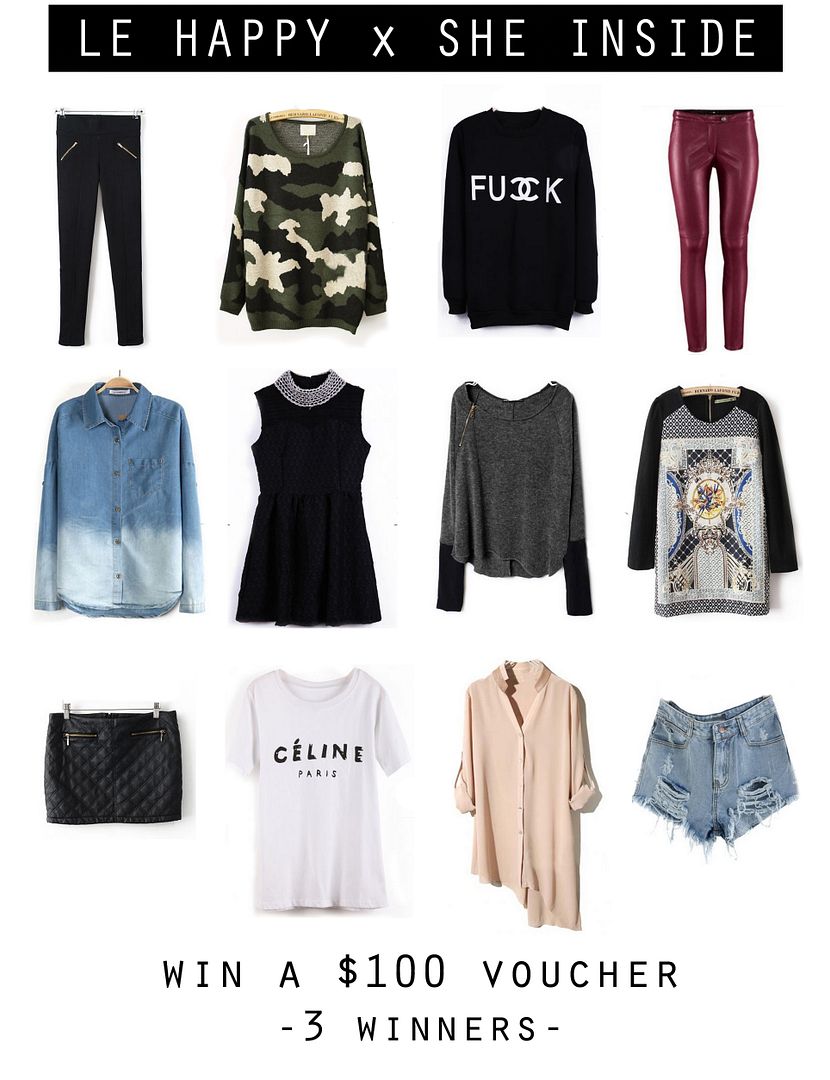 Teamed up again with one of my favorite online stores to giveaway three $100 vouchers for you to spend on anything you want! I basically put together my favorite items here but you can select anything from their site 🙂
You just have to:
1. Like Le Happy on Facebook OR follow Le Happy on Bloglovin
2. Register to She Inside (at the bottom of their website)
3. Leave a comment on this post with your email to contact you (email won't show) Giveaway ends March 20th and winners will be announced the same day on FB!
Good luck everyone!
PS: video coming soon 🙂
~
Nuevamente me junte con She Inside para sortear tres vouchers de $100 para que gasten en lo que deseen en la pagina de She Inside. En el collage pueden ver mis piezas favoritas pero pueden elegir lo que les guste de toda la tienda 🙂 Cualquiera puede participar, solo tienen que:
1. Darle Like a Le Happy en Facebook O seguir Le Happy en Bloglovin.
2. Registrarse en She Inside (en la parte inferior de la pagina pueden hacerlo)
3. Dejar un comentario en este post con su correo electronico (su email no va a ser publico)
El concurso cierra el 20 de Marzo y tres ganadores seran anunciados ese mismo dia en Facebook.
Suerte!