May 24, 2012
Alpha Noir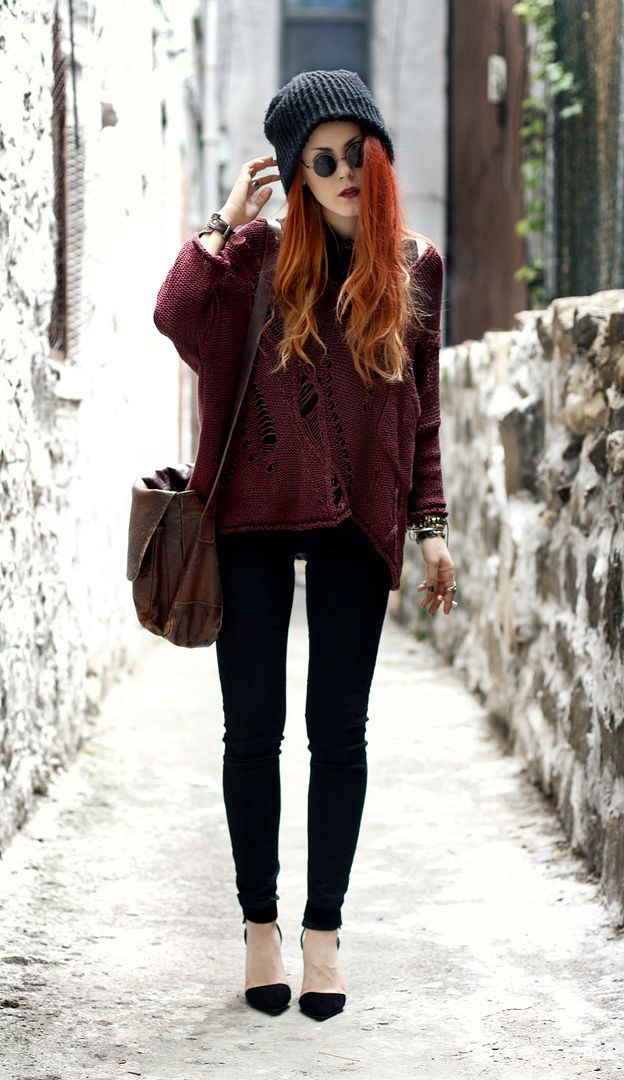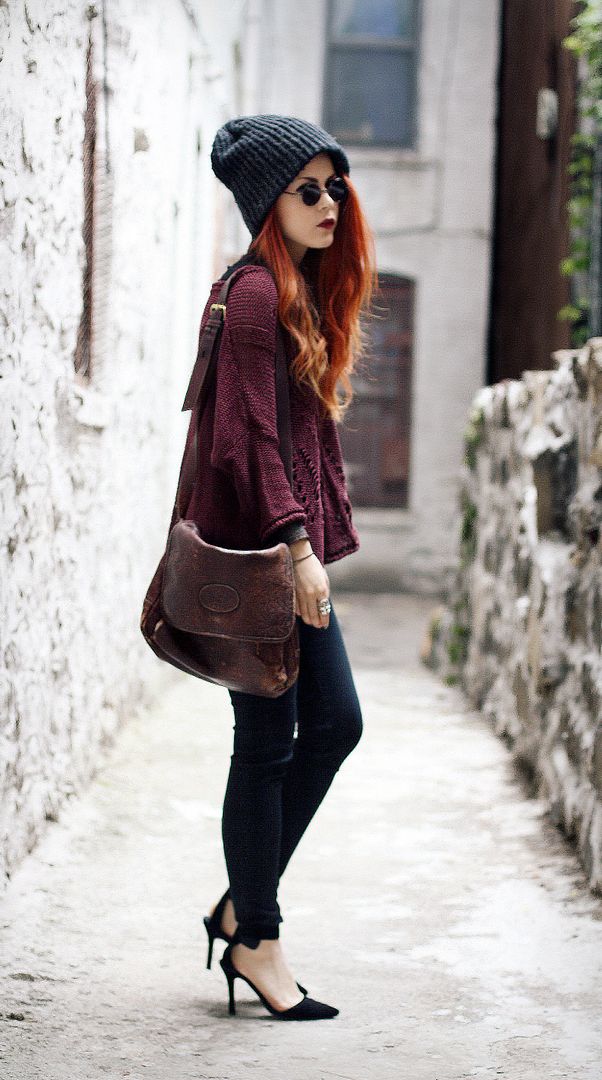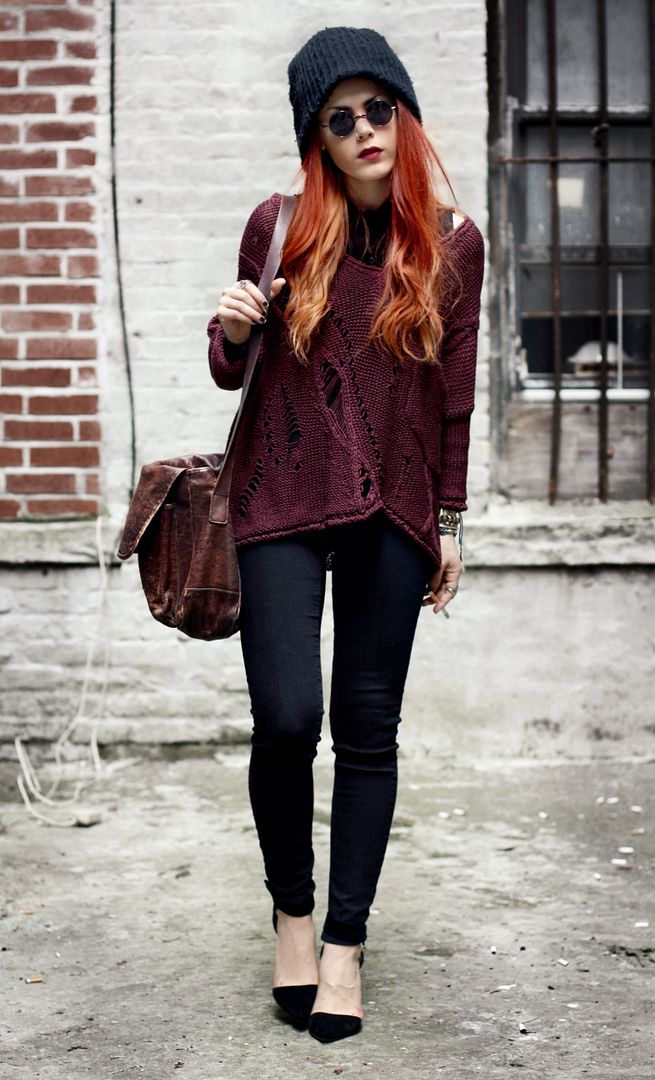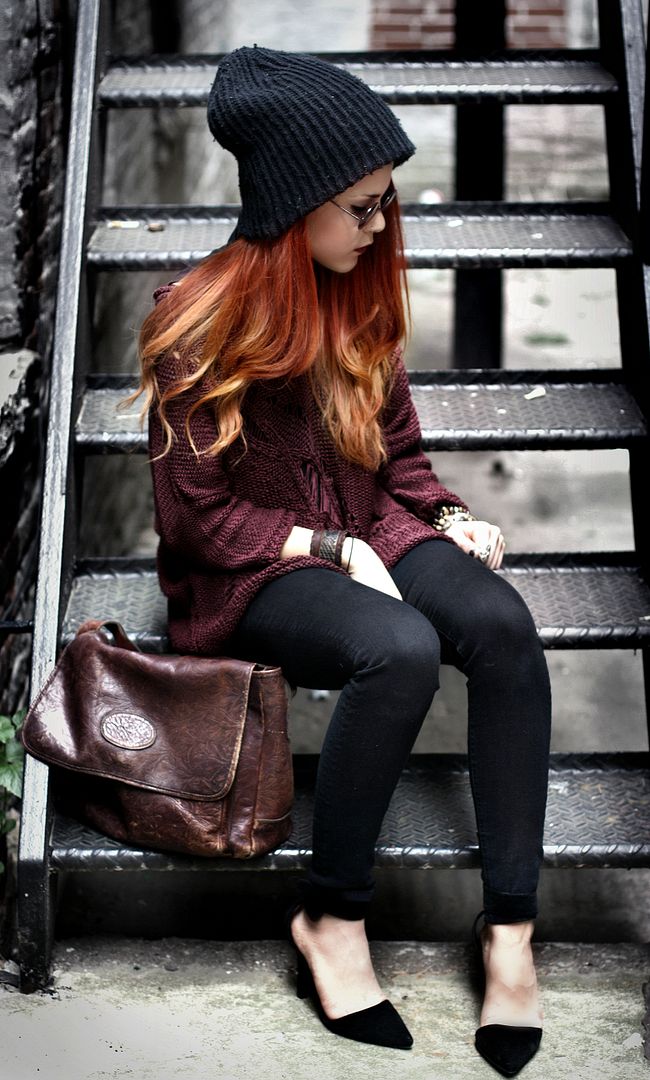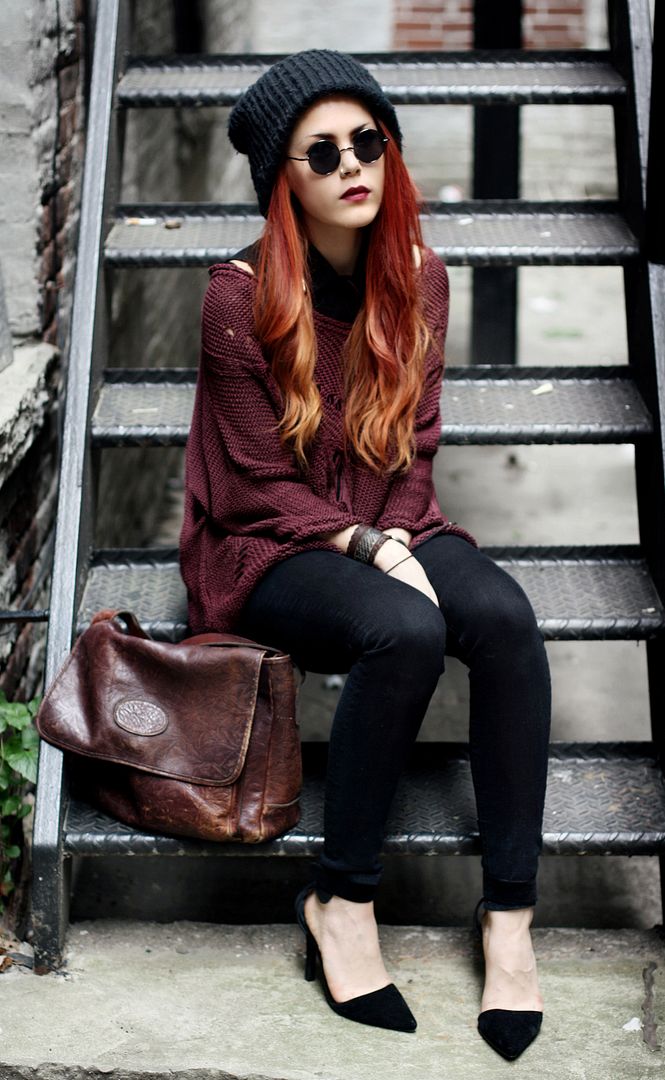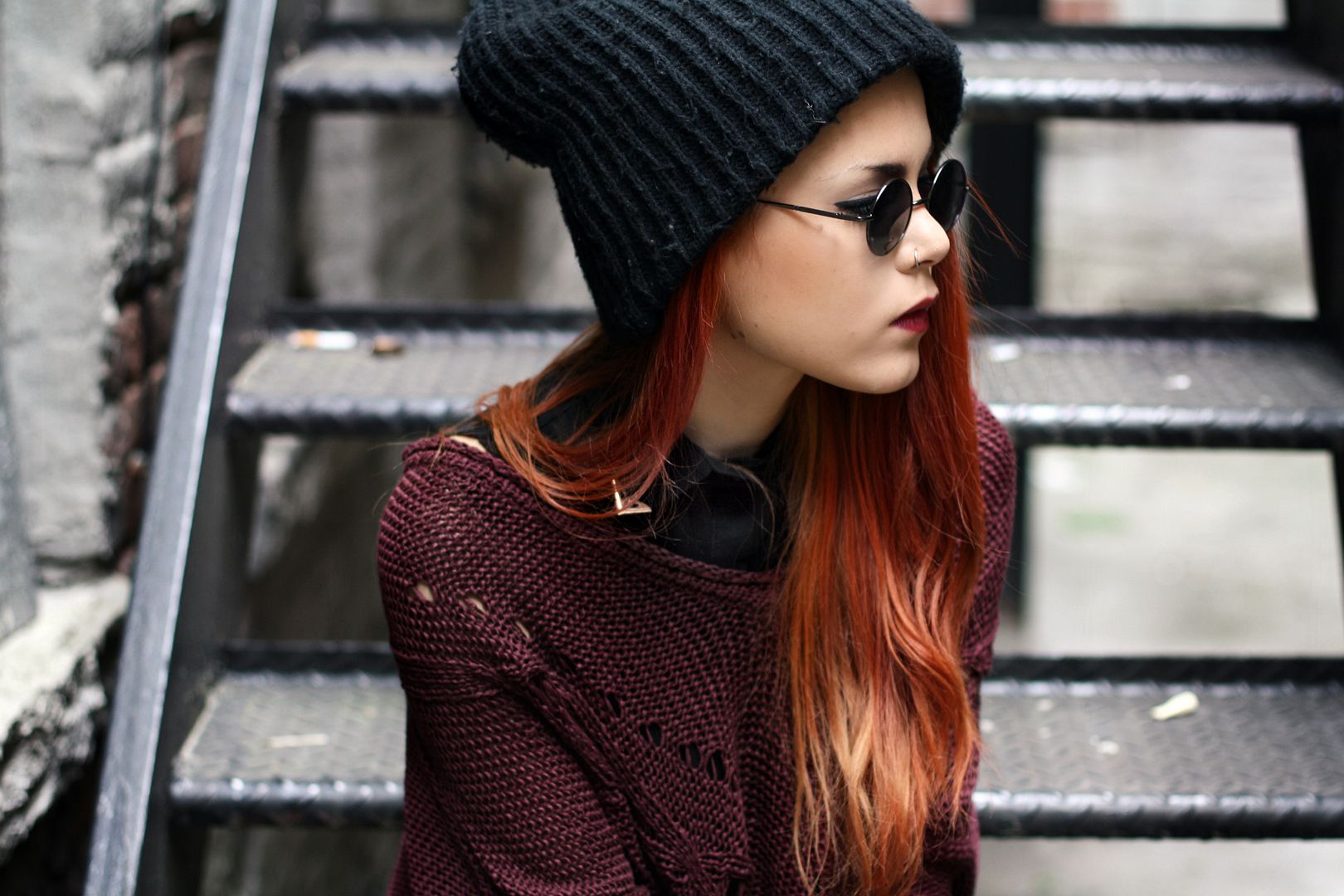 Blouse- SheInside
Shoes- Jessica Buurman
Jumper- Alainnbella
Sunnies- 80s purple.
Today the rain was unreal, I think I laughed all the way to the drugstore because everything including myself was submerged in water.  I have been resting a bit and even bleached my tips a little more since I had dyed them with orange. I think im going to gradually lighten more my hair, i dont know Im always thinking of ways to change it but at the same time I cant stop keeping it red. Somebody send help, im so goddamn indecisive.
Anyways, even though this combination still has a dark vibe, it is surely a very different kind of outfit.  I got the shoes from Jessica Buurman. I love them, I swear I do.  The suede like material and the proper elegance they add to everything kill me a little in the best way possible. The blouse is another recent item im crazy for. Love the golden details in the collar. I truly recommend a sleeveless black slouchy blouse to pair it with everything. They feel like a comfy t-shirt but look 100% more dressy.
*Hoy ha llovido tanto que ya es irreal. He salido a la farmacia y creo que termine riendo de lo mojada que termine y la cantidad de agua que habia por todos lados ja. En fin hoy he estado descansando un poco y tambien me decolore mas las puntas. Me las habia pintado naranjas con un tinte semipermanente pero creo que quiero un tono mas claro asi que comence por las puntas de nuevo. No se que vaya a terminar haciendo, nunca se lo que quiero con mi pelo, y lo peor es que amo el color rojo asi que me cuesta decidir cambiarlo. alguienayudeme.
En fin, esta combinacion, aunque mantiene una onda medio dark, es bien diferente a los outfits anteriores. Los zapatos son de Jessica Buurman. Simplemente los AMO. No se ni como explicar.. son distintos a mi estilo ,pero creo que por eso es que me gustan tanto, quiero ver de que maneras se me ocurre combinarlos. La textura y la punta me fascinan..aunque me recuerdan un poco a los zapatos que usaba mi abuela cuando era mas joven jajjaja. no me importa, los amo igual. Ah y casi me olvido! esta blusa es excelente, no la he parado de usar en los ultimos dias, les recomiendo una blusa negra sin mangas, va con todo y la puedes usar en verano sola o invierno con algo encima como en las fotos.