March 22, 2012
Decency Defied.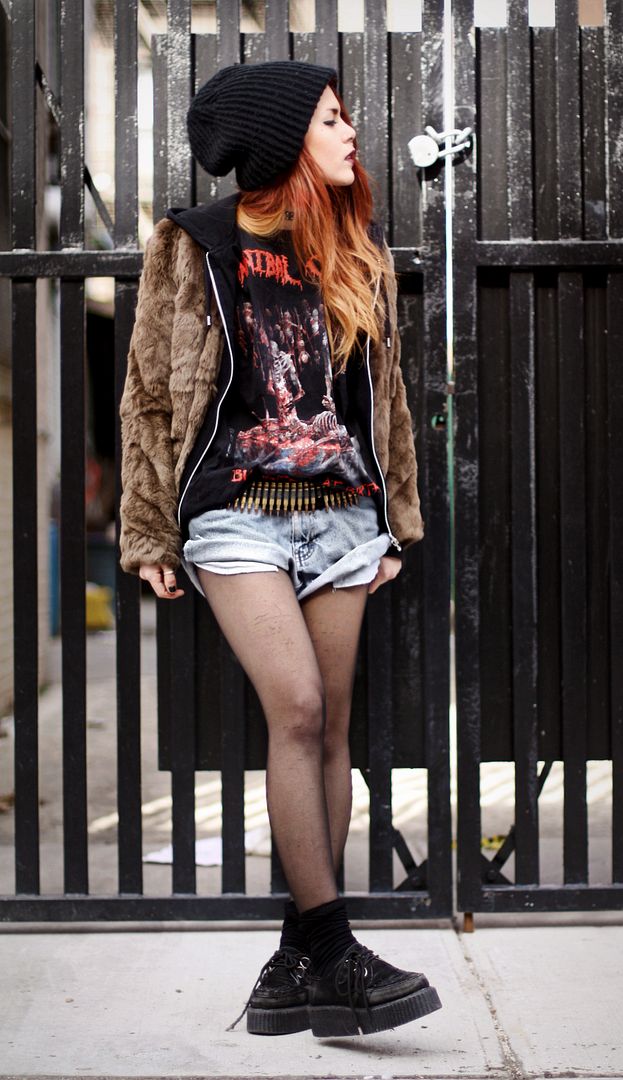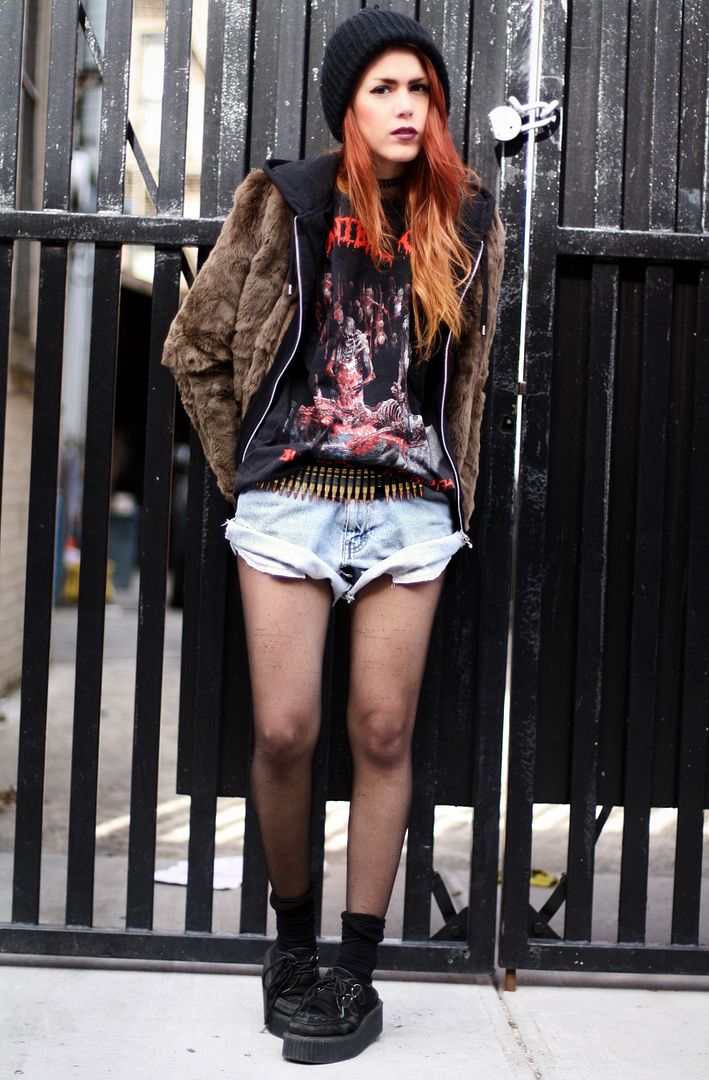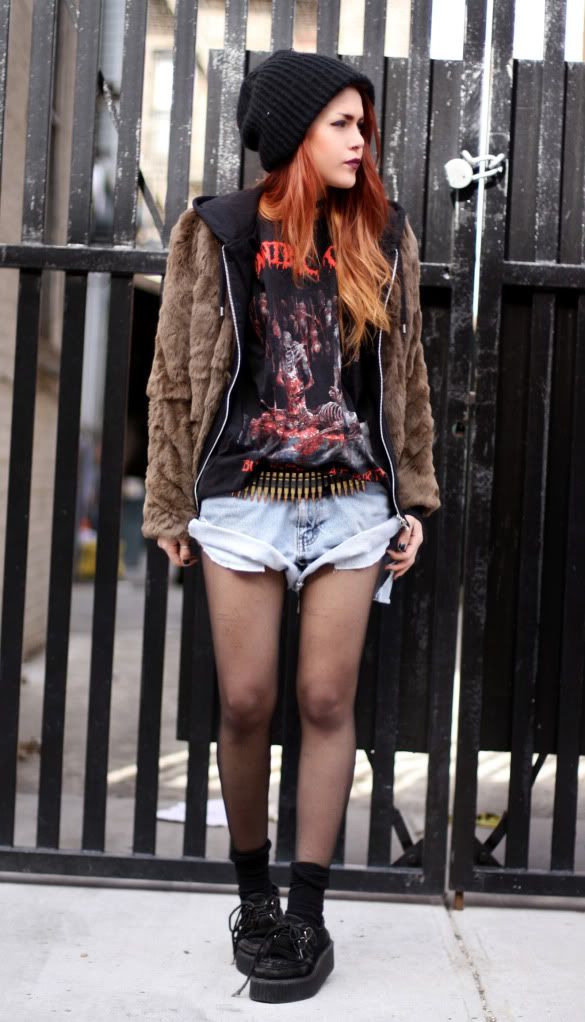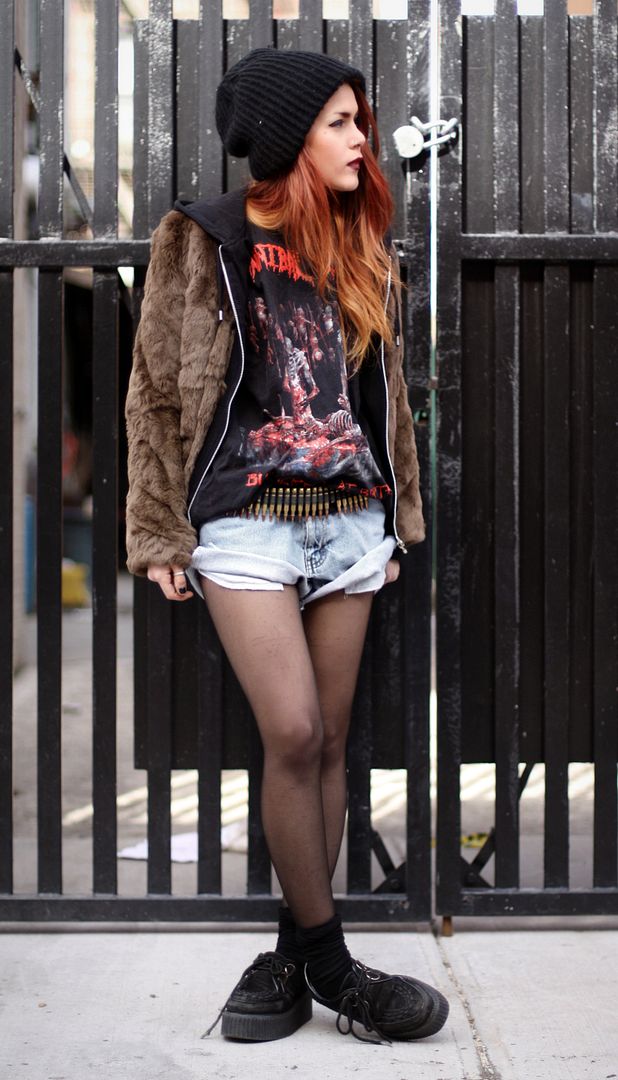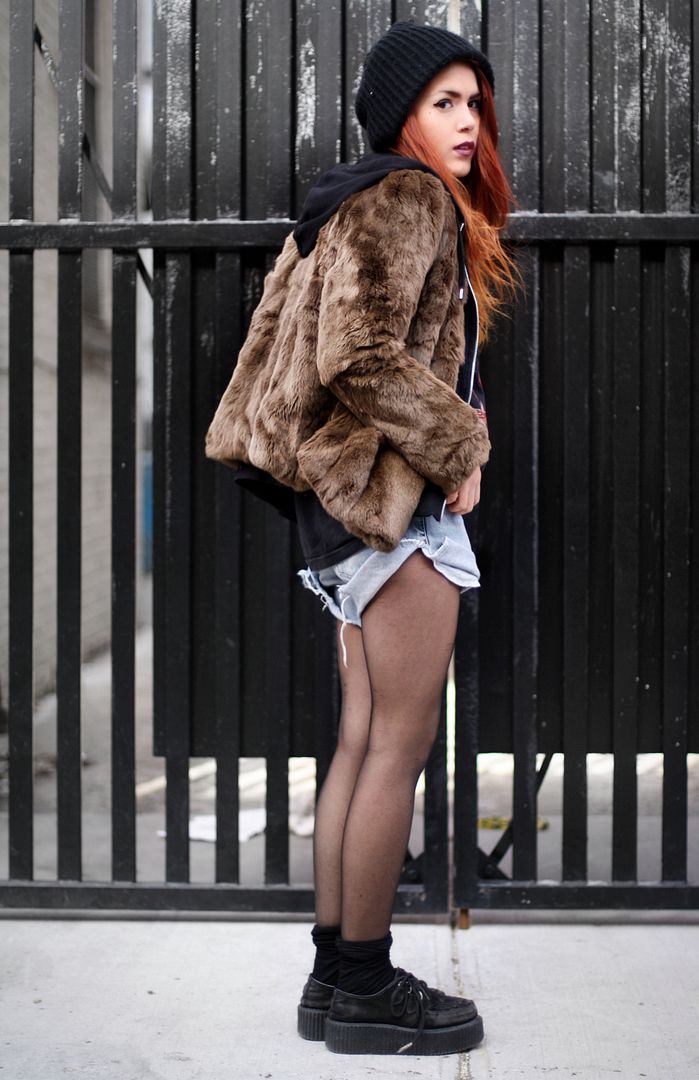 Shorts – second hand
Jacket- Romwe
Tee- Boyfriends
Bullet belt-  Bullets2Bandages
Might be the last winter look. That day was cold as hell.. I cant believe were going to be at 75 degrees today, Im the happiest person alive.  Im wearing a black maxi skirt and a denim sleeveless shirt right now can barely feel any cold. Thanks mother nature, at least for now…
Anyways I would love to know your thoughts, I see that theres tons of you checking my blog but only a few leave a comment! I always read them.. and now im answering all of them 🙂
Hope youre having a great day!
—
Este probablemente sea el ultimo o uno de los últimos looks "invernales". Ese dia hacia demasiado frio. Aun no puedo creer que vayamos a estar a 23 C hoy! Soy la persona mas feliz del mundo. Ahorita estoy con una maxi falda negra y una camisa de jean sin mangas y se siente super fresco. Como quisiera que el clima sea asi siempre! En fin, he estado viendo que muchos de ustedes me visitan pero me gustaria que me dejaran su opinion tambien! Leo todo los comentarios y ahora los estoy respondiendo tambien 🙂
espero que tengan un lindo dia.