May 17, 2011
I train my mind to cruise control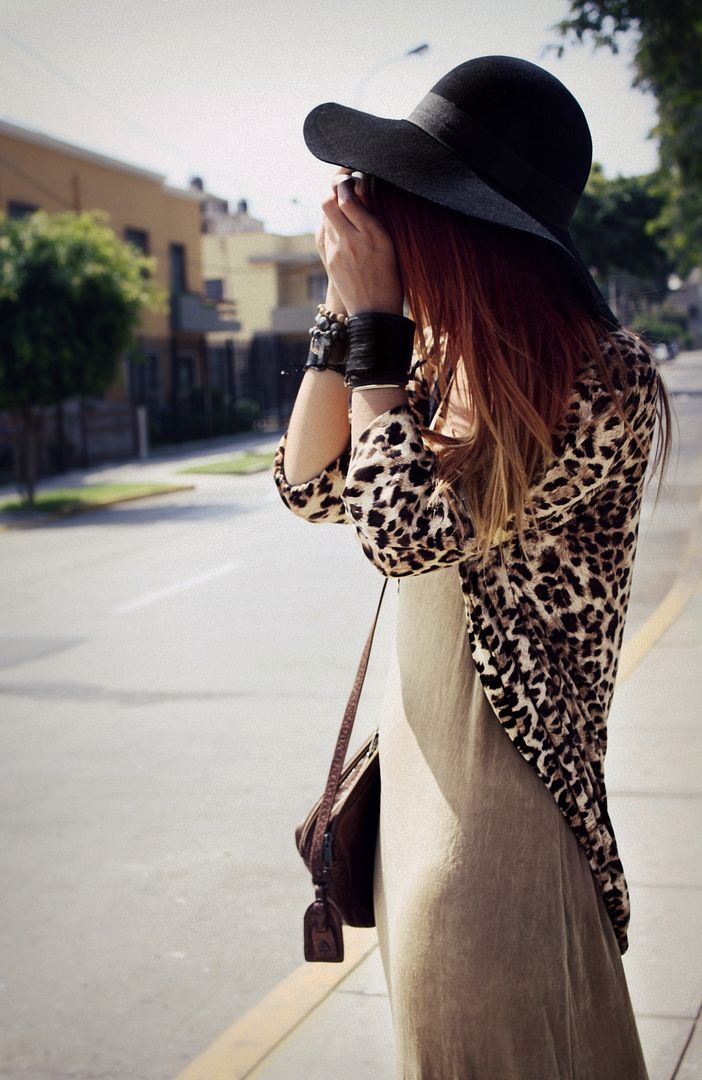 I know, I know… I havent posted for a while now, but man blogger was driving me nuts the past week I couldnt handle knowing that a post could get deleted again. I know its all on track now, so Im back as well. Here you see how I wore the same garment in two different outfits. This leopard cape from Wholesale has such a nice smooth texture for chilly days. I dont actually wear that much leopard, the only colors that I like matching with leopard are black, white, gold and grey. I know it looks good on other colors too but in my case I would wear it mostly with those four colors. On the pictures above I was wearing it with a vintage maxi dress and a forever21 hat. Below I combined it with a vintage white sheer top, and some lace shorts i made myself.
Which pictures from below you like better?
I have received a lot of comments asking me how I made this shorts. Actually, I just got a lace fabric with scalloped ends a while ago and used this brilliant video as a reference to hand sew my shorts! I hope the video helps you too! Of course use your own measurements and make the shorts much more low waisted.
Anyways, thats all folks.