March 15, 2012
Lamb & Flag.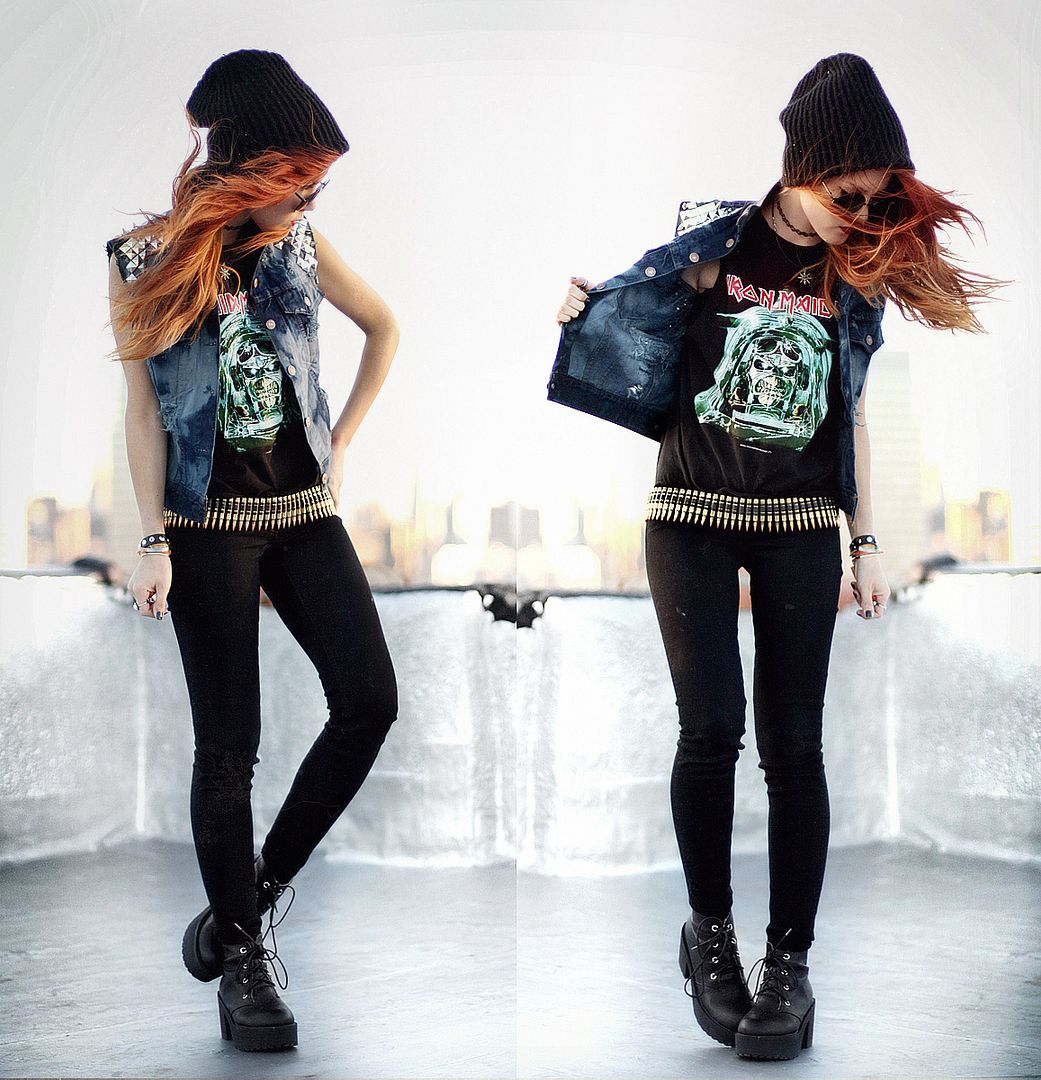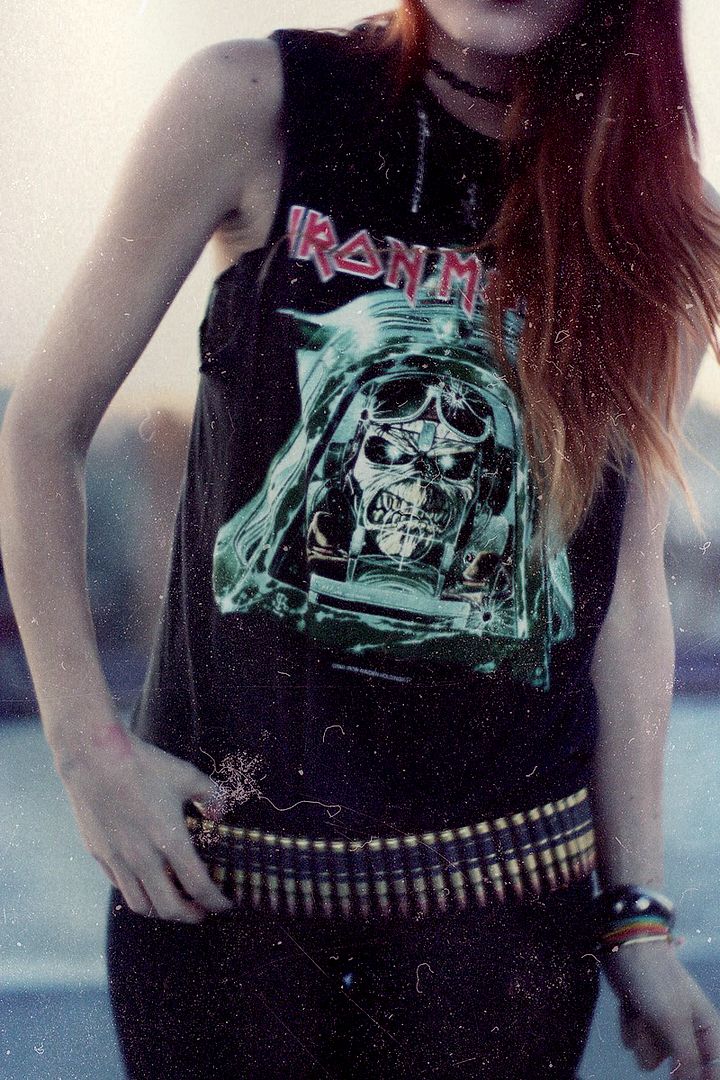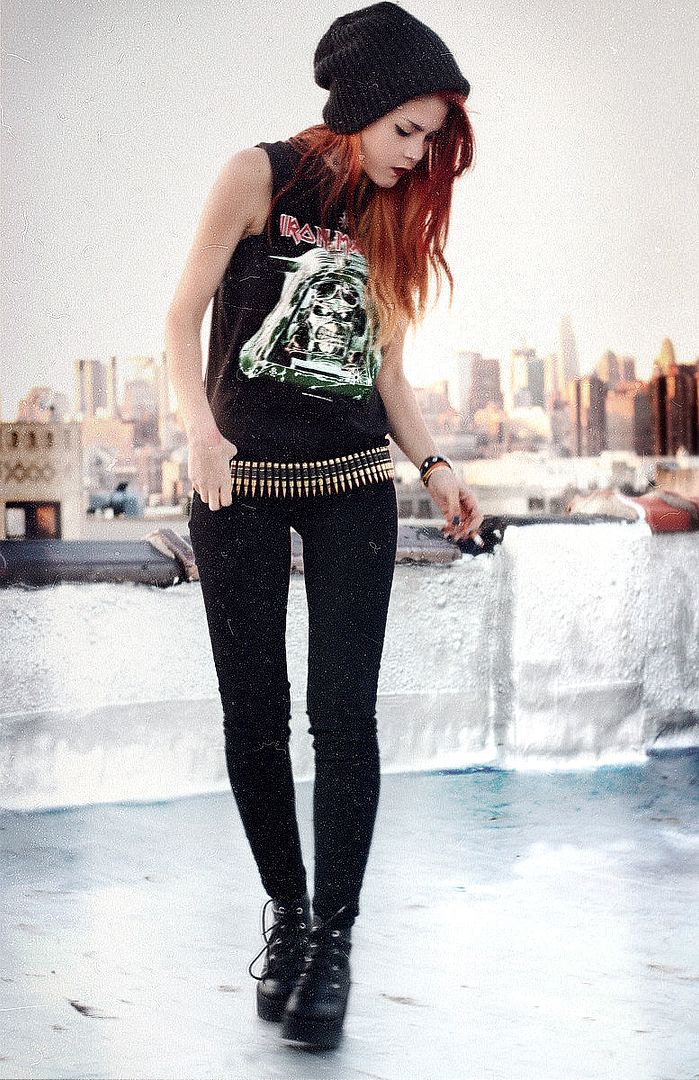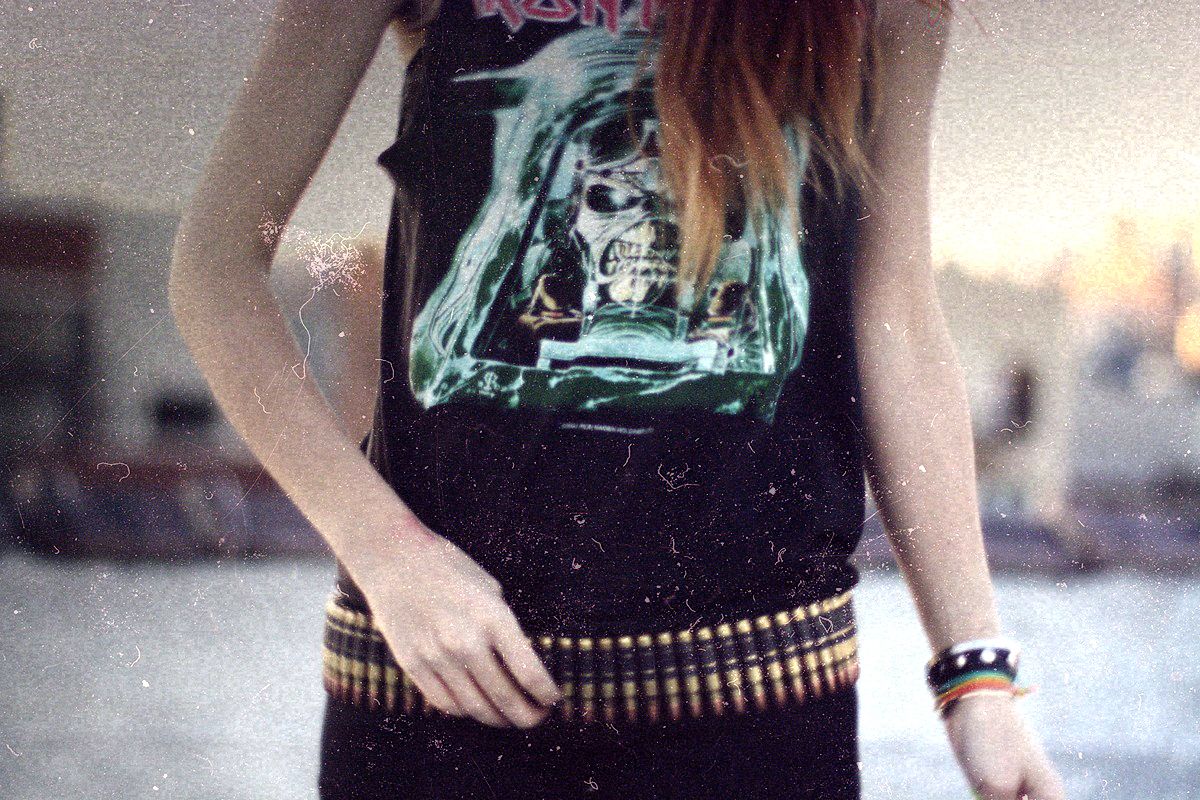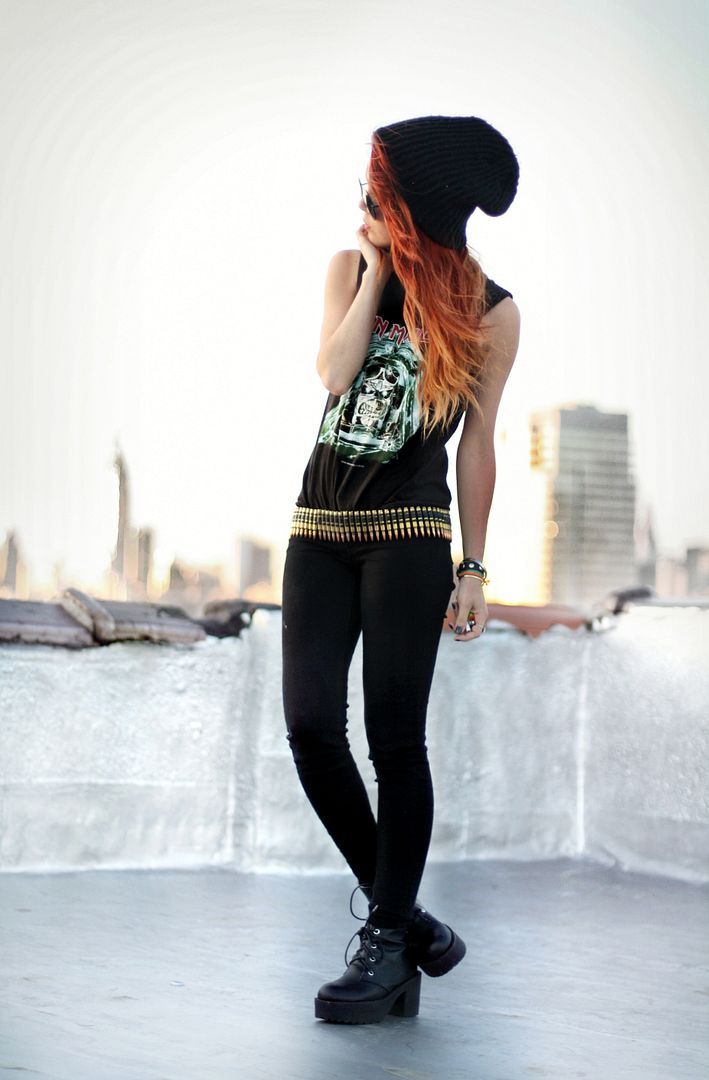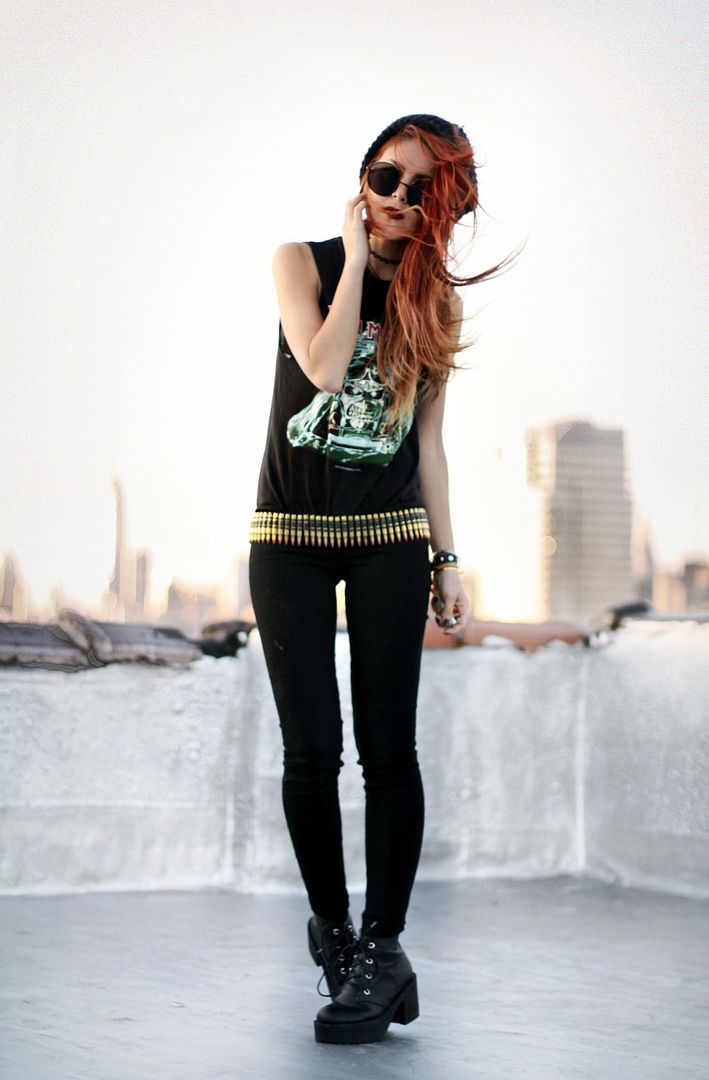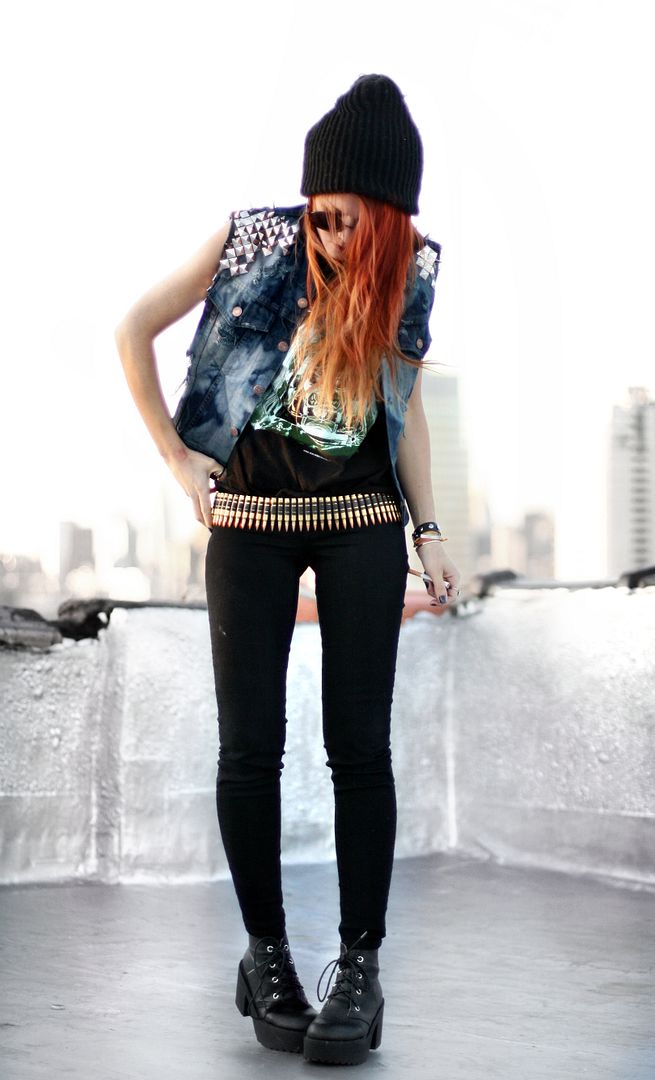 Black Pants– Lamb & Flag.
Bullet Belt- Bullets2Bandages
We literally took yesterday really quick right before the sun went out. Well, these are actually not pants, but jeggins. I gotta tell you they totally look like black denim pants and feel so good and comfortable. I got them from Lamb & Flag for a Lookbook.nu collaboration. I totally recommend this brand, the prices are perf  since the quality of the items is beyond amazing. The concept behind the brand is really cool and their basic garments are definitely worth to check out. And well, this belt is my new obsession… I just love it.
Anyways, I created a twitter account (@luaperezg)  as I told you on my latest post and I also posted new items in the shop!!! click here to check out some new tees and vintage pieces.
And dont forget to enter the Romwe Giveaway!!
—-
Bueno, en realidad estos no son pantalones sino jeggings. La verdad es que a primera vista parecen jeans negros, o pantalones de drill pero en realidad son super comodos y se sienten como leggings. Son de Lamb & Flag, los recibi por una colaboracion con lookbook.nu.  Siempre busque un par de skinny pants negros, comodos y a la cadera y hasta ahora no tenia el par perfecto. Cuando recibi estos quede impresionada, definitivamente los mejores que he tenido!  Les recomiendo la tienda 100%, la calidad es increible. Ah y la correa, estoy enamorada, siempre quise un cinturon de balas!! me encanta.
En fin como les conte en el post anterior me he creado una cuenta de twitter (@luaperezg) y tambien he puesto mas prendas en la tienda! Hay nuevas cosas vintage y varios t-shirts.
No se olviden de participar en el giveaway de Romwe.