August 24, 2012
Pastel Bricks.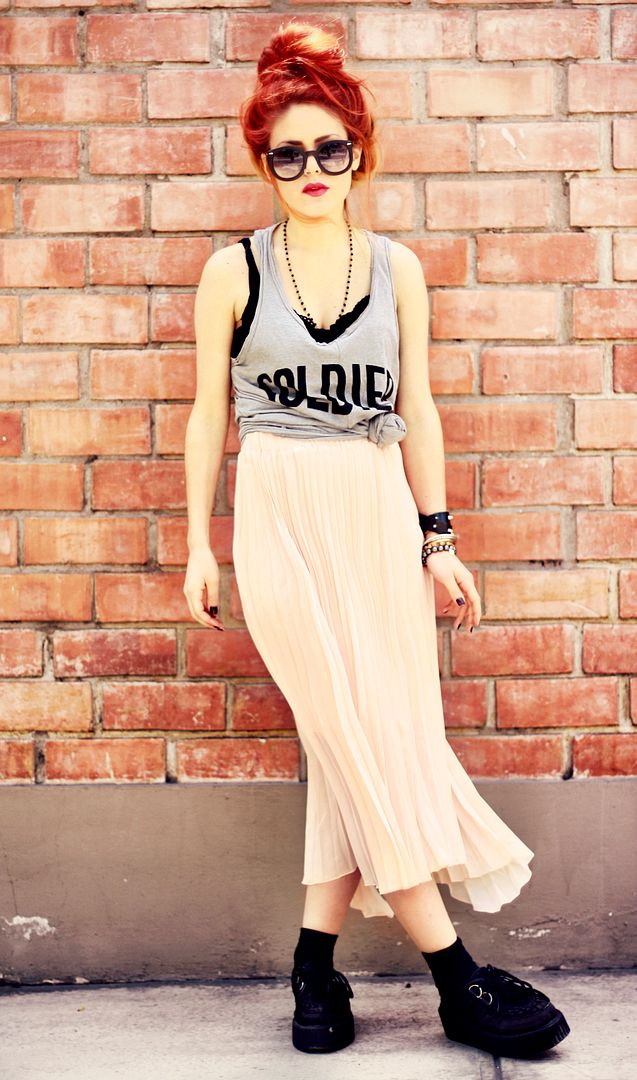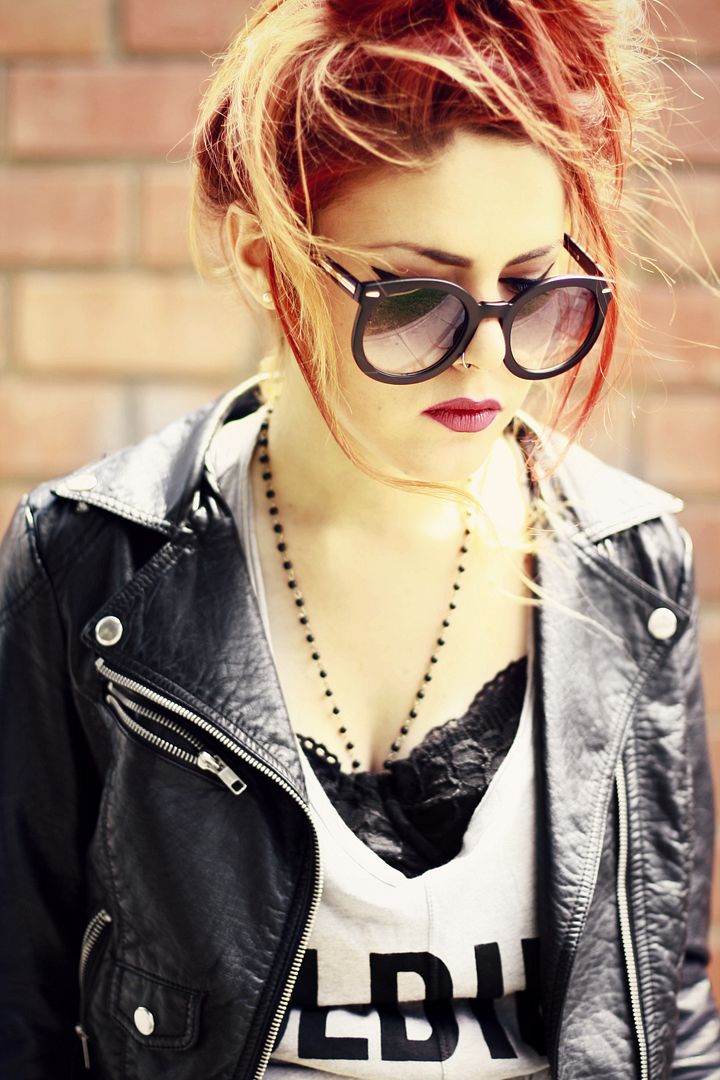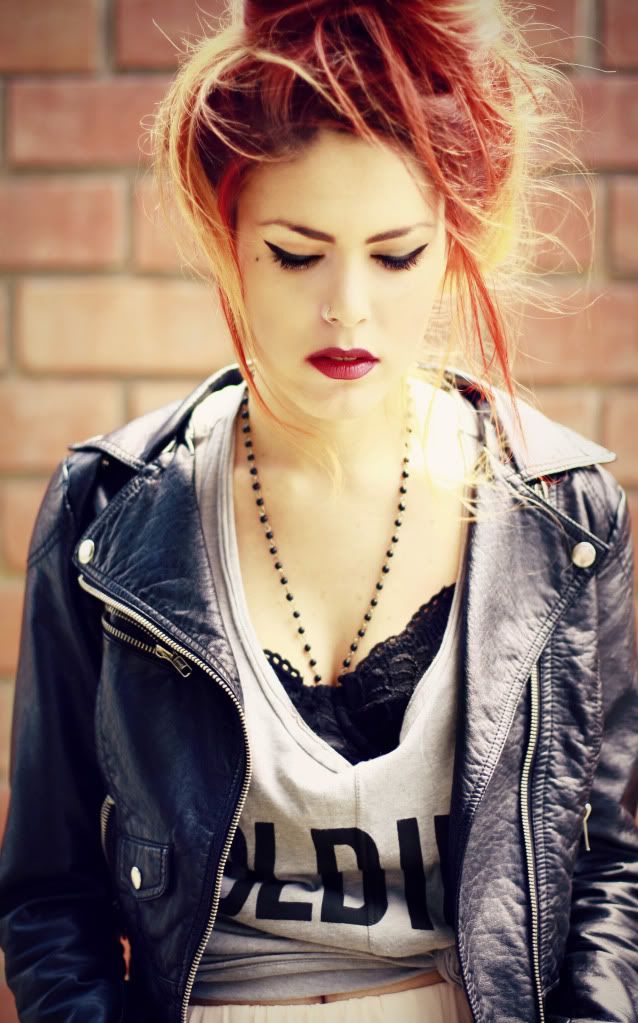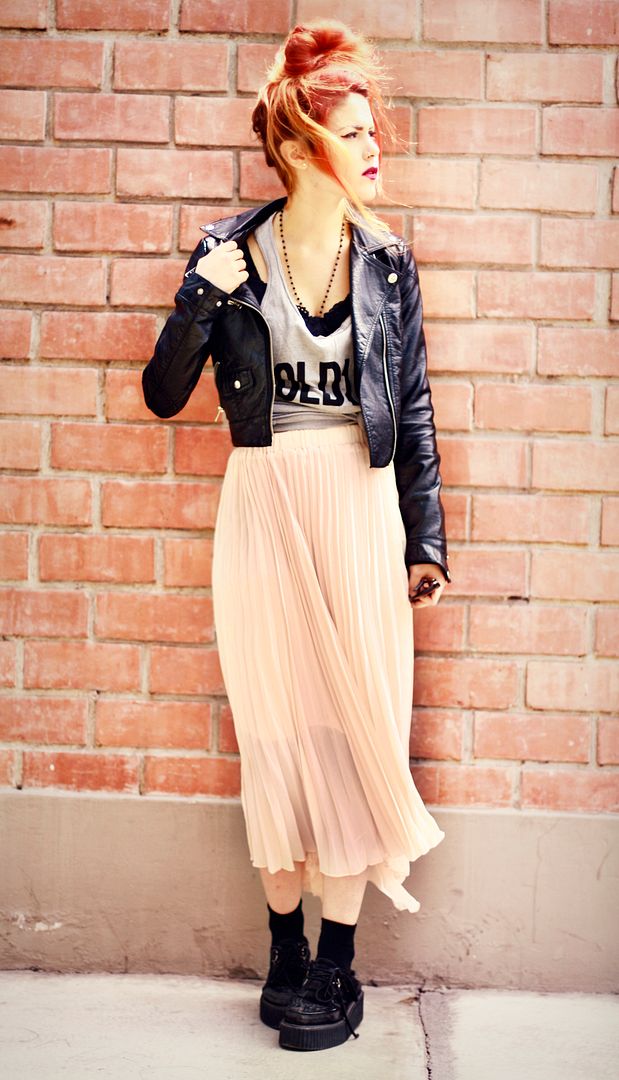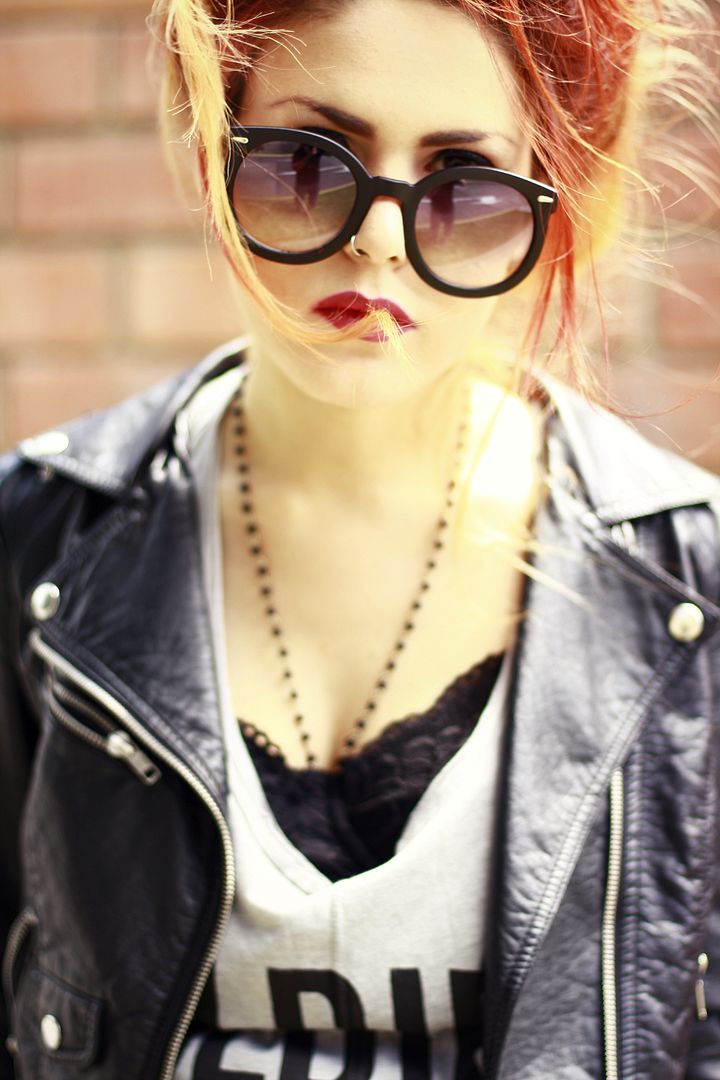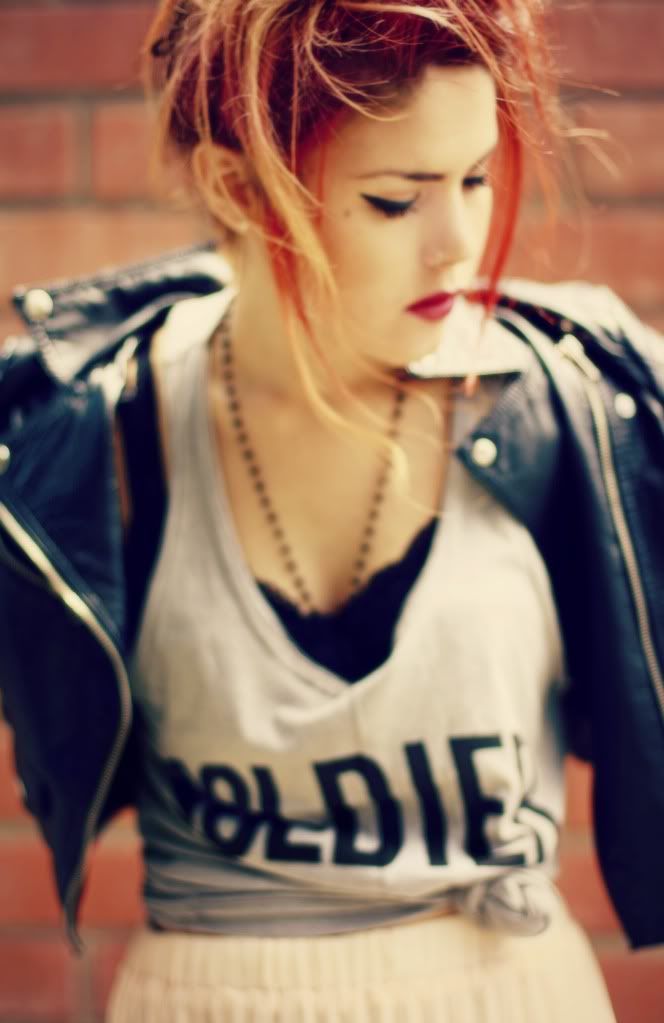 Skirt- Jessica Buurman
Sunglasses- Chicwish
Tank top- Illustrated People
Leather jacket- H&M (Second hand)
Kind of different. I missed wearing maxi skirts they always give this stylized vibe. I wore the creepers cause I felt I wanted to give this outfit a casual look. Some people might not like it but man, I love it. Creepers just go with everything. Also, finally im wearing some different sunglasses, I think these go so well with the looks because of the pink shade the lens have.
By the way Romwe  is offering summer clearance until the 31st!  The discounts go up to 75%! Check it out below 🙂
ps: oh my god I just reached 20k likes on my facebook page THANK YOU GUYS SO MUCH!!!!!!!!! 🙂 I never thought this would ever happen! Thanks thanks thanks, cant believe it. you are amazing.
*
Este look es un poco diferente… extrañaba  usar faldas largas, siempre le dan un toque mas estilizado al look. Me puse las creepers por que queria estar mas comoda y darle una onda mas casual a todo.. A algunos no les gustara pero a mi me encanta como se ven las creepers con faldas o vestidos maxi. Finalmente uso otros lentes oscuros! No uso este estilo mucho pero aveces va perfecto con lo que uso, el color de estos iba perfecto con el color pastel de la falda.
Por siaca, Romwe esta ofreciendo unas ofertas de verano increíbles hasta el 31 de Agosto, pueden llegar a tener hasta 75% de descuento. Todo esto y mas aun shipping gratis, como siempre. Chequeenlo abajo!
pd: acabo de llegar a 20k likes en mi pagina de facebook, mil mil gracias!!!!! 🙂 no puedo creerlo no se imaginan lo agradecida que estoy!!! son increibles.