June 26, 2013
Perfect Crime.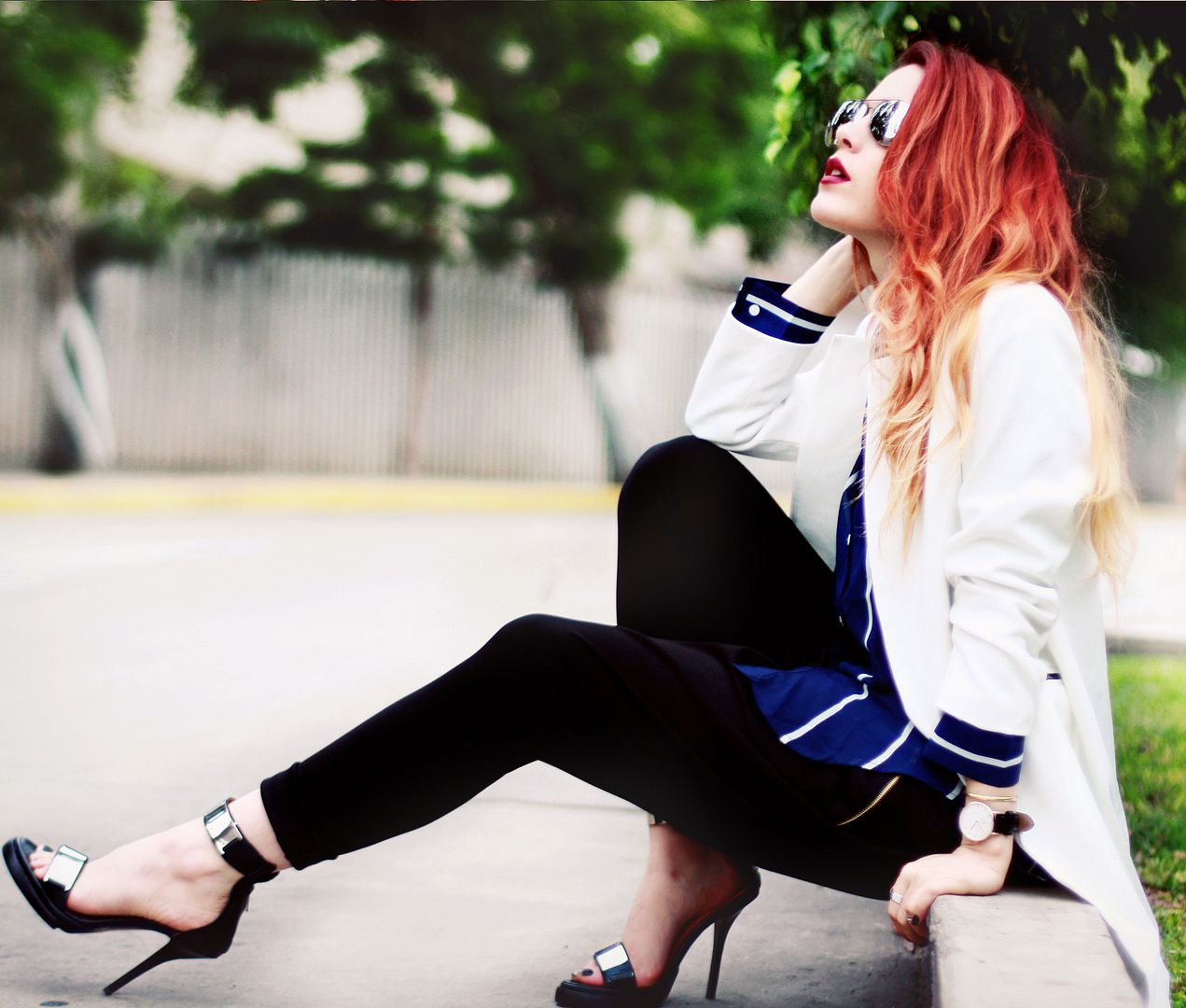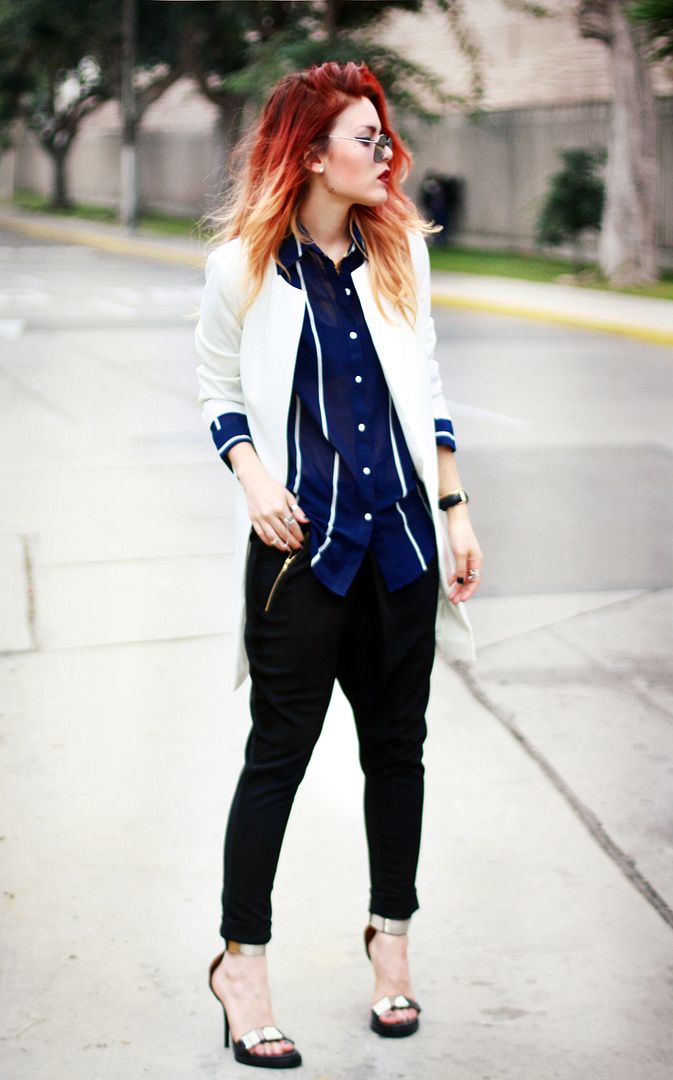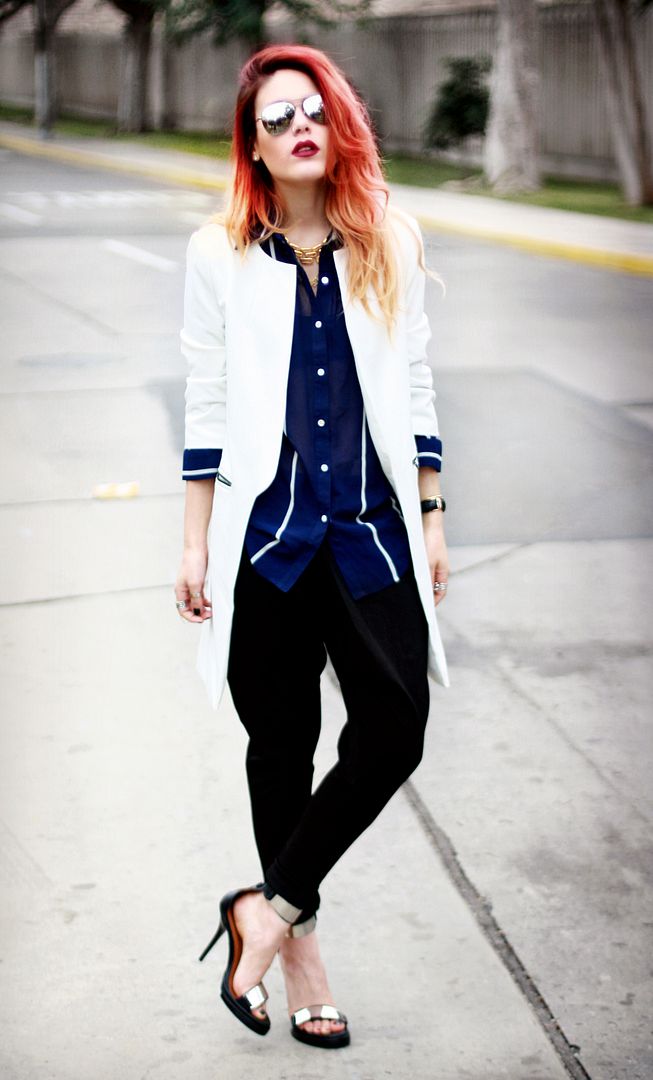 Blazer- Choies
Blouse- Choies
Shoes- Wasteland or get them here
Pants- Romwe
The perfect slouchy pants.. I always find myself wearing these when im not in the mood for tights or super fitted jeans. If you have an elegant blouse wear it with a pair of pants like this and trust me you will feel less dressed up. This look is not that casual because I added the heels, but man I had to wear these sandals, they are amazing.  At the end I switched to a pair of ankle boots (coltranes) and rolled up the pants.
The dog in the last photo is my other neighbors dog. I dont know how my cousin (who shoots the photos) always manages to bring a dog that is walking nearby. .. he literally makes me crack up every time . And that dog was so cute, I fell in love. The funny part is that after that photo he jumped on me and I couldn't take him away from me.
~
Me encantan estos pantalones. Siempre me los pongo cuando no estoy con ganas de usar pantys o jeans muy apretados. Si tienen una blusa elegante prueben pantalones sueltos , creo que el look se siente menos elegante. Este outfit no es tan casual por las sandalias de taco pero me senti obligada a usarlas por que me encanto como quedo. A lo largo del dia me cambie y me puse unos botines al tobillo.
En fin, ese perro en la ultima es de mi vecino. No se como hizo mi primo para meterlo en la foto jaja.. cada vez que tomamos y aparece un perro lo trae y lo mete a las fotos. Era una belleza.. lo chistoso es que luego se me tiro encima y yo no sabia que hacer!