June 7, 2011
Stand up, kick love into motion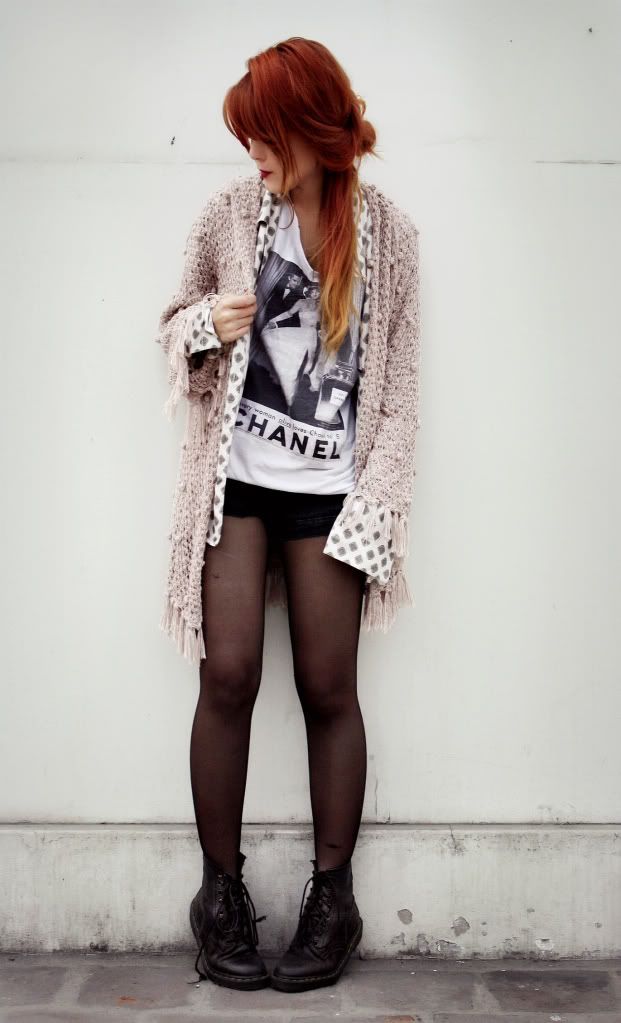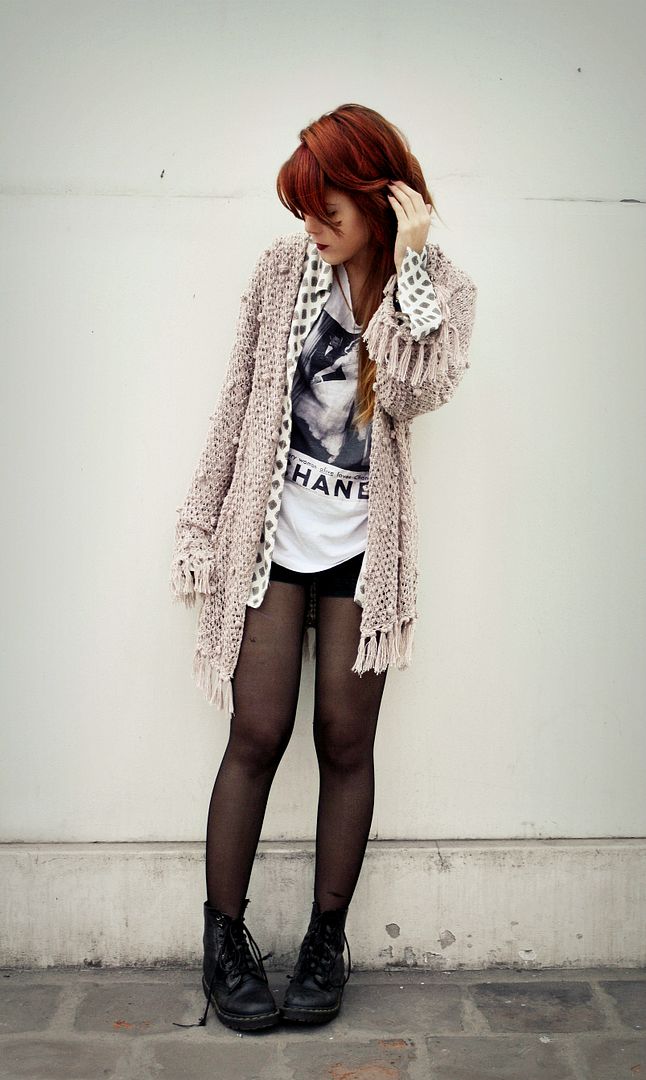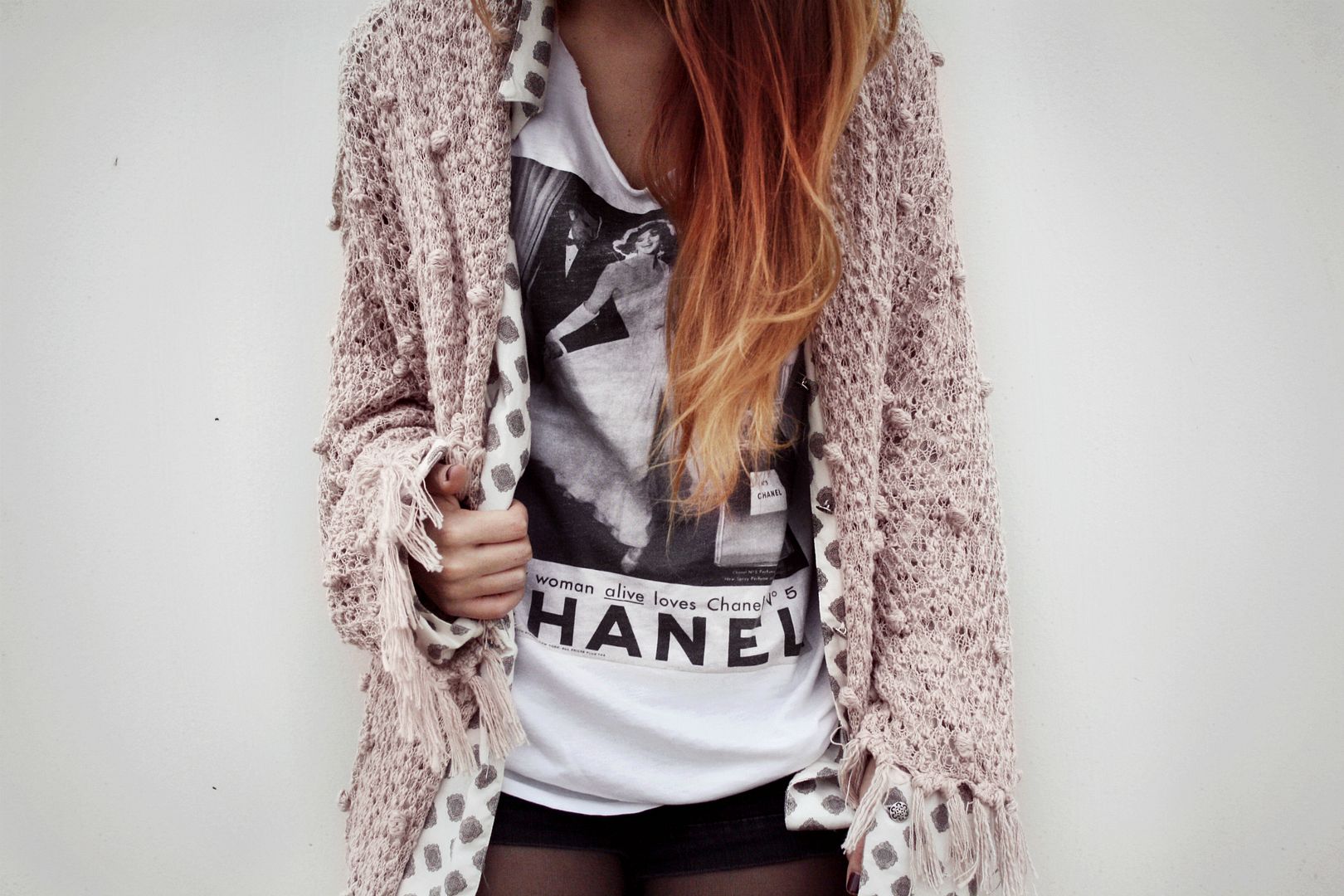 Cant tell why im posting here so much lately, perhaps the anxiety of moving and the need of being active all day. I hope you're not sick of me already, ha.
Above I was wearing an amazing jumper from Romwe, I can't put into words my love for it, the tassels and petite knitted balls makes it too goddam pretty, the Chanel top which was one of my first transfers and all time favorite, a vintage blouse, Docs, and black shorts from forever 21. I really love the combination of mauve/taupe/rose pink (whatever you call it) with black and white graphic tees.
This outfit compared to the one from last post demonstrates my tendency to various styles out there. I don't know if it's good or bad, but what I do know is that I actually dress up depending on my mood and that I enjoy not following just one style out there.
Dont forget to visit youngacademy, our little store here! we have new stuff up, and they are already running out!
And to enter the YSL giveaway here!