October 4, 2011
We were too dumb to run too dead to die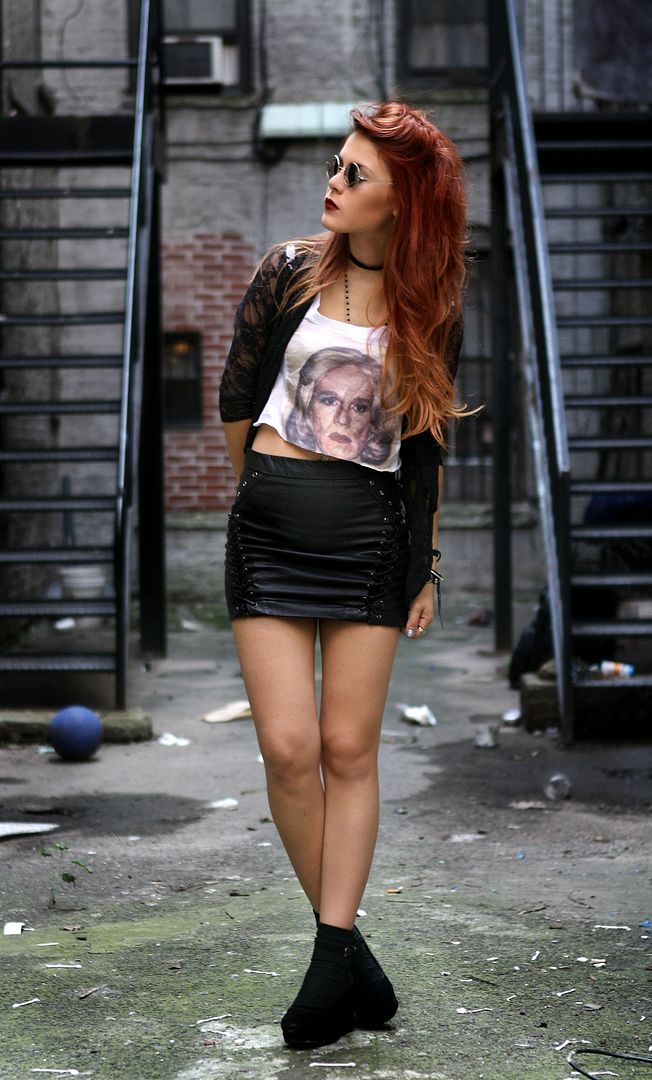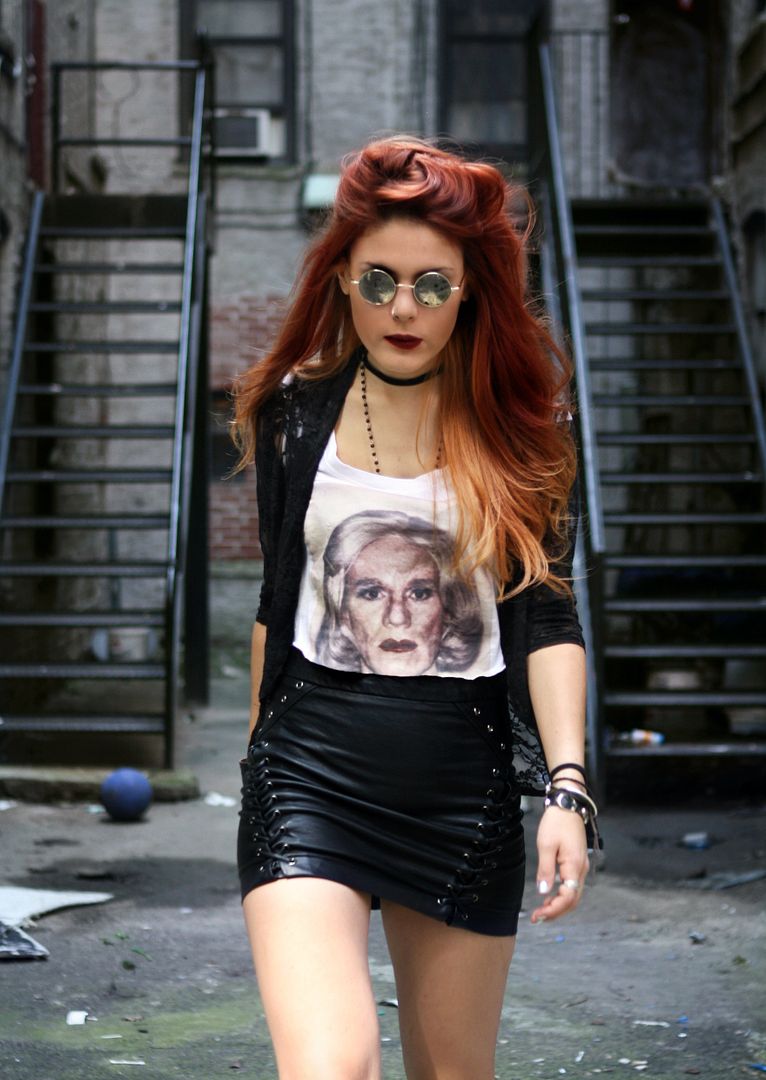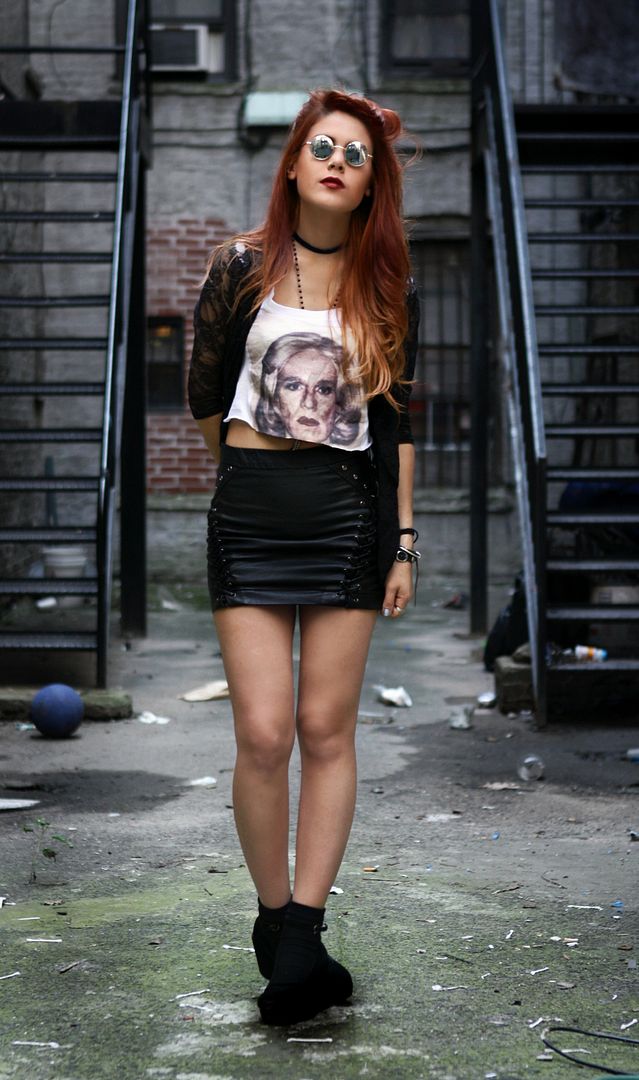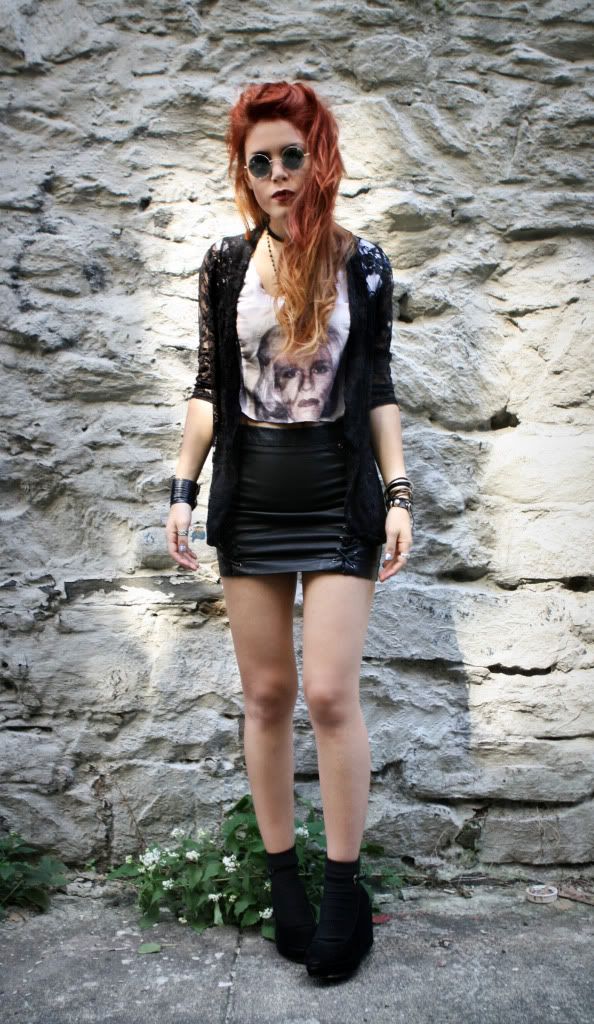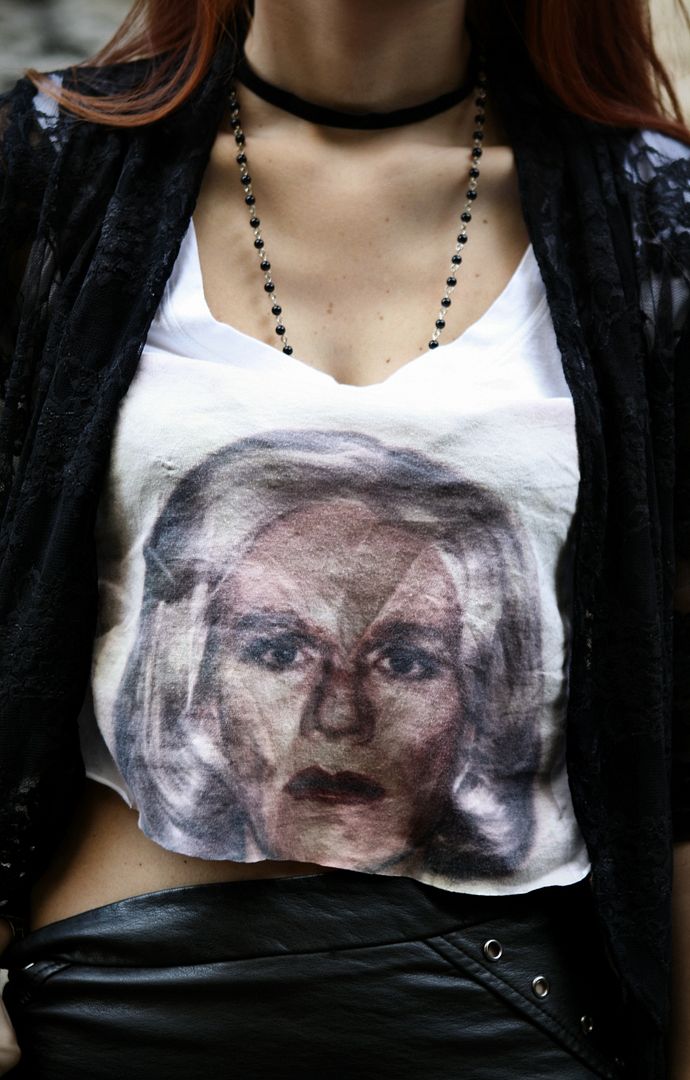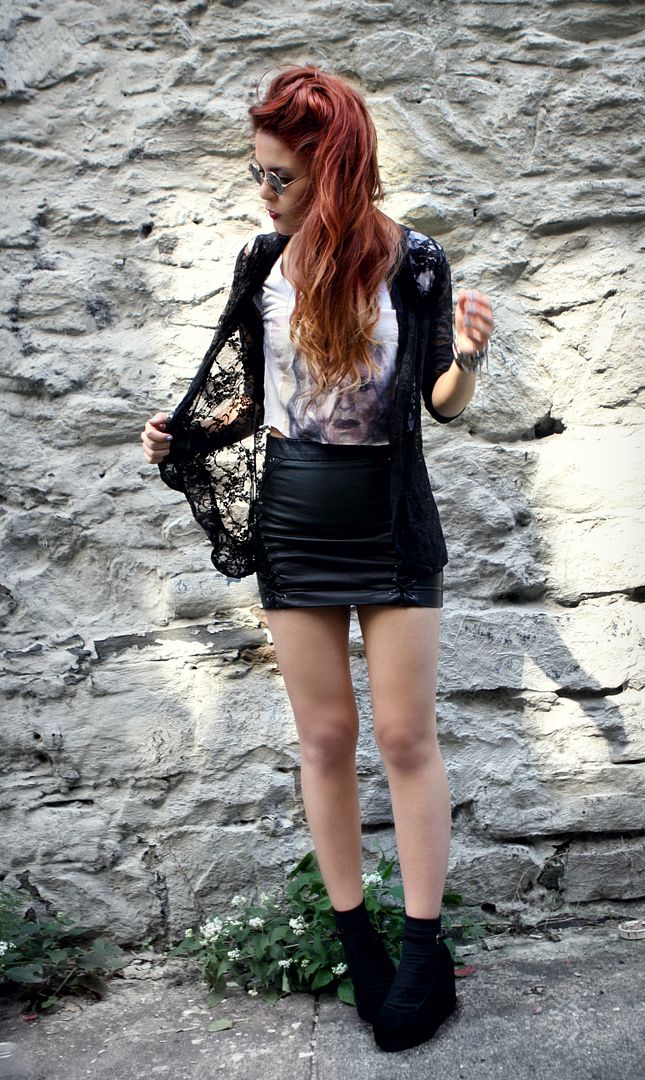 Pretty Sunday lace top and Glasses from 80s Purple.
These are from the weekend. I was wearing this lovely PrettySunday lace cardigan. I wanted to give this lovely blouse a bolder and edgier look since lace sometimes looks too feminine & dainty so I added the leather skirt, choker necklace and my self-made Lay Warhol tee. I used to wear it long but, man, in a lapsus of madness I grabbed scissors and chopped it in half. Well i dont regret at all cause now I can wear it with my high waisted black skinnies and more high waisted denim shorts! The shoes are those wedged mary janes from wholesale but I wore them with socks this time.
Anyways I got to get ready to go to classes. ugh its so cold outside now, its funny how quickly weather changes here.
PS: you still have 6 days to enter the chicwish GIVEAWAY! click HERE!