May 12, 2012
Delusional Supremacy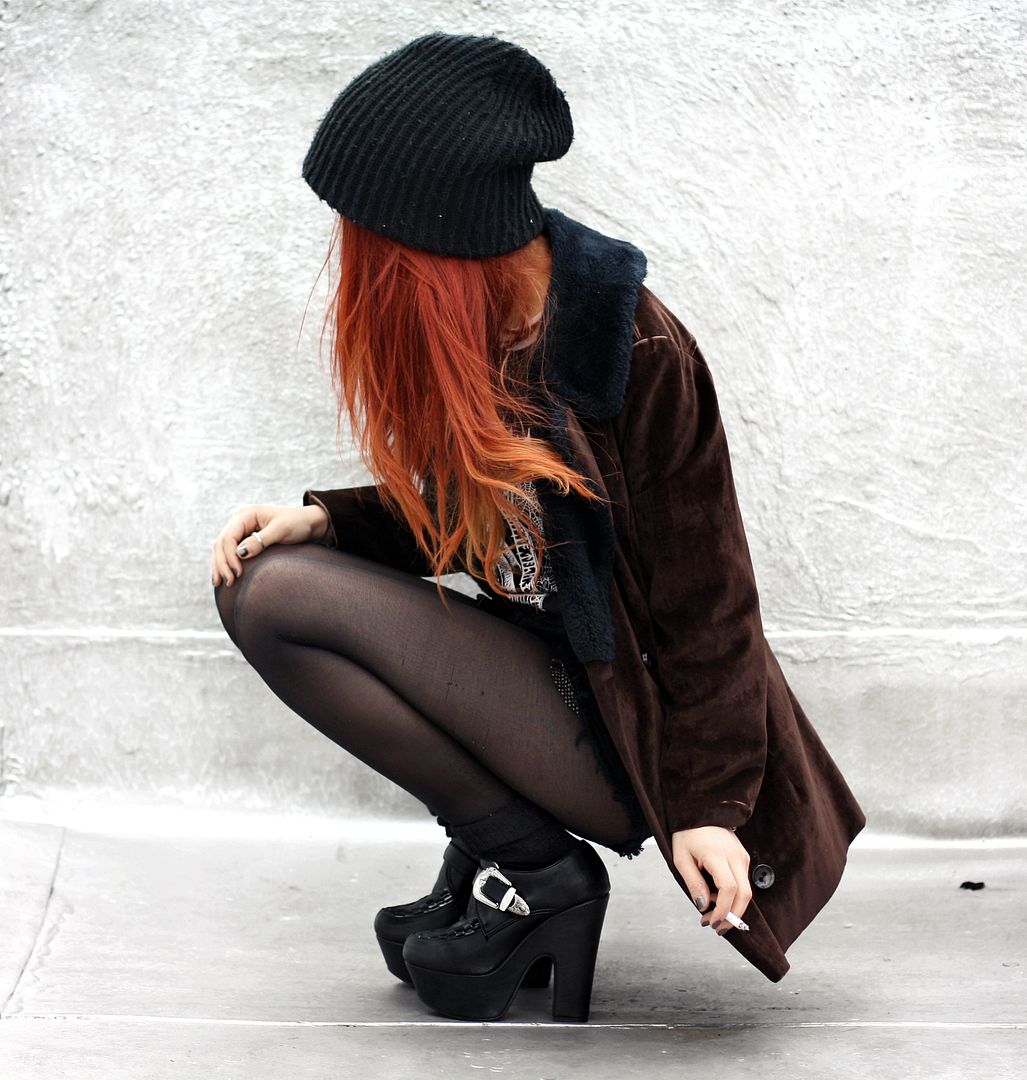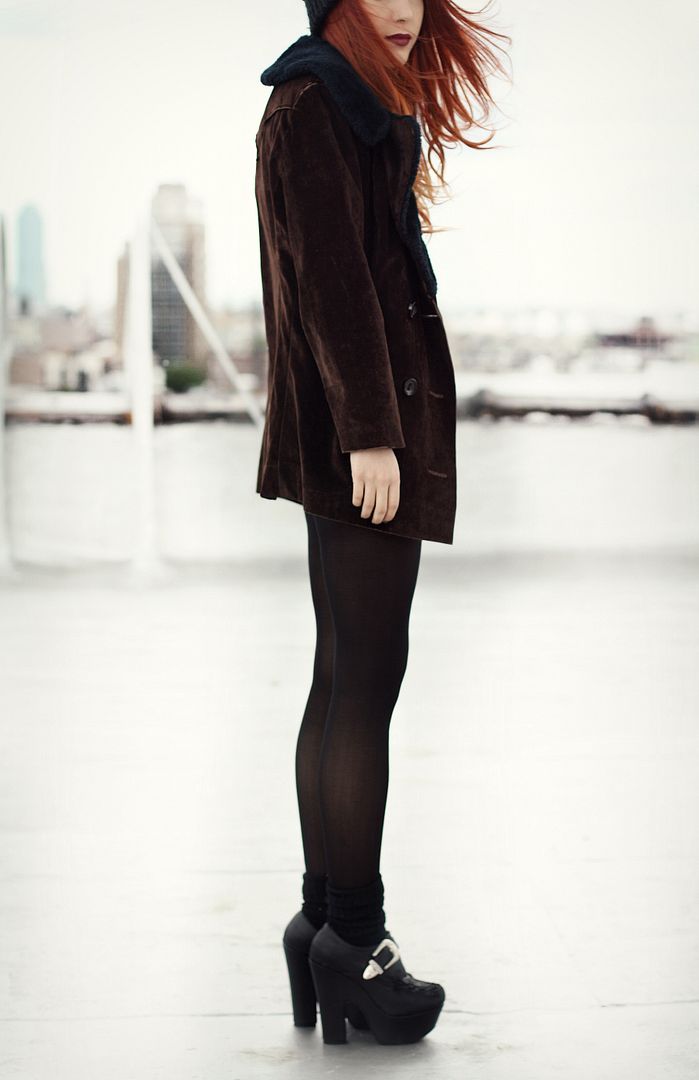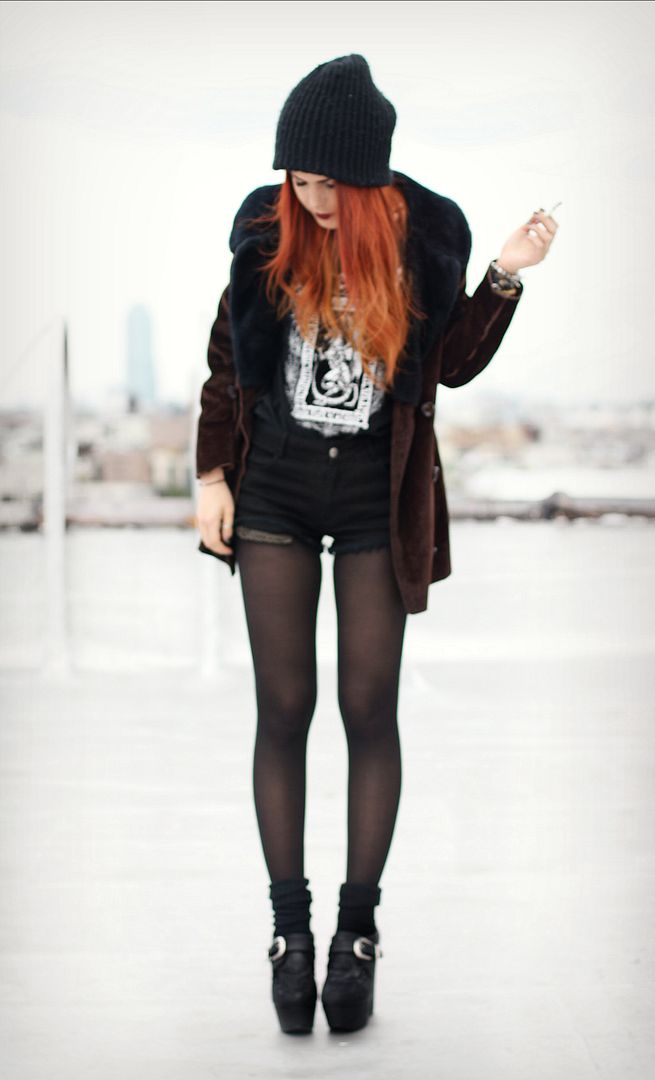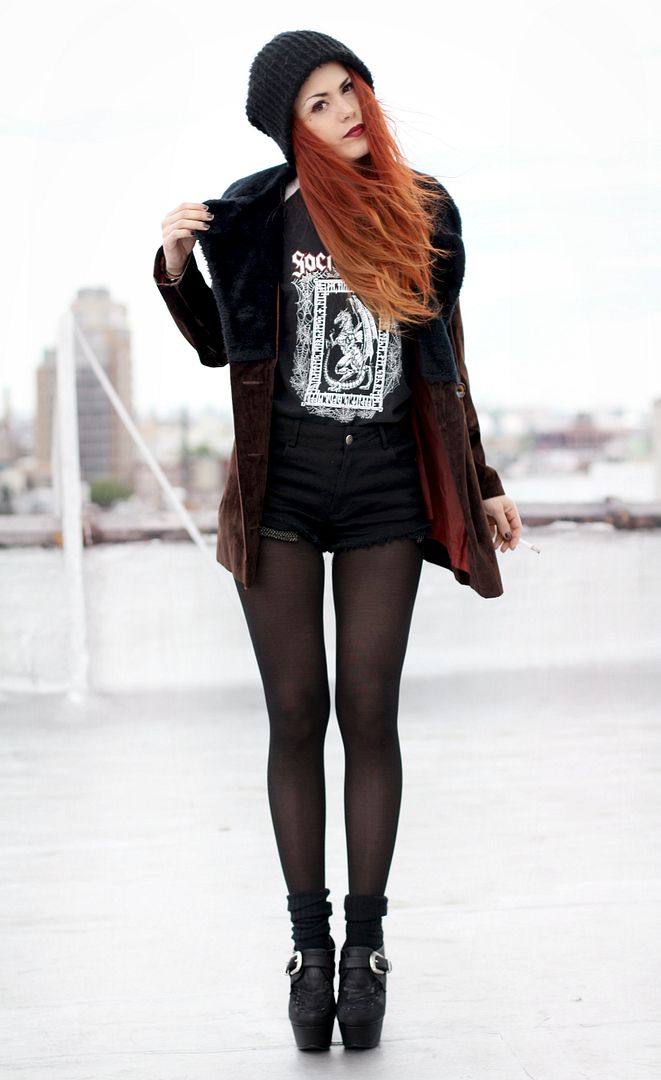 shorts- She Insidecoat- vintageshoes- Romwe
man what a day I've had..  a presentation and classes non stop from 9 to 5 (no breaks whatsoever) and after that going to the post office, chasing a couple of UPS trucks that had a package for me, grocery shopping and walking for hours around 99cent store because I just love to buy everything that costs one buck..  But it was kind of fun. I still  have a lot of exams before spring semester ends. ahh I cant wait to have much more spare time and enjoy my two free weeks in NY before I go back to Peru for vacations.
Anyways, this is LITERALLY the outfit I've worn the most in my entire life. like seriously… I alway put this coat and t-shirt together when I dont feel like mixing together different combinations. the shoes were actually black and white but I sprayed them in black to make them more wearable! hope you like it!
*
que tal dia he tenido! presentación en la mañana y clases sin parar, almorcé tardisimo,  luego he corrido al post office antes de que cierre ,  de ahi perseguido a dos camiones de UPS, hice compras , y de ahi me dieron ganas de deambular por 99 cent store durante horas por que si..me encanta ver cosas baratas a un dolar (comida mas que nada). Pero ha sido un dia medio productivo.. todavia me quedan unos cuantos examenes antes de terminar el semestre.. ya quiero salir de vacaciones para disfrutar las semanas que voy a tener libre acá en NY antes de volver a Peru por dos meses.
En fin, este conjunto es literalmente el que mas he usado en mi vida.. cuando no quiero pensar que ponerme siempre recurro a este abrigo y este t-shirt. Los zapatos eran blancos y negros en realidad.. pero con ayuda de  spray negro quedaron como salen en las fotos… me gusta mas ya que los puedo combinar con mil cosas mas.
x