May 14, 2012
Acid & Magnets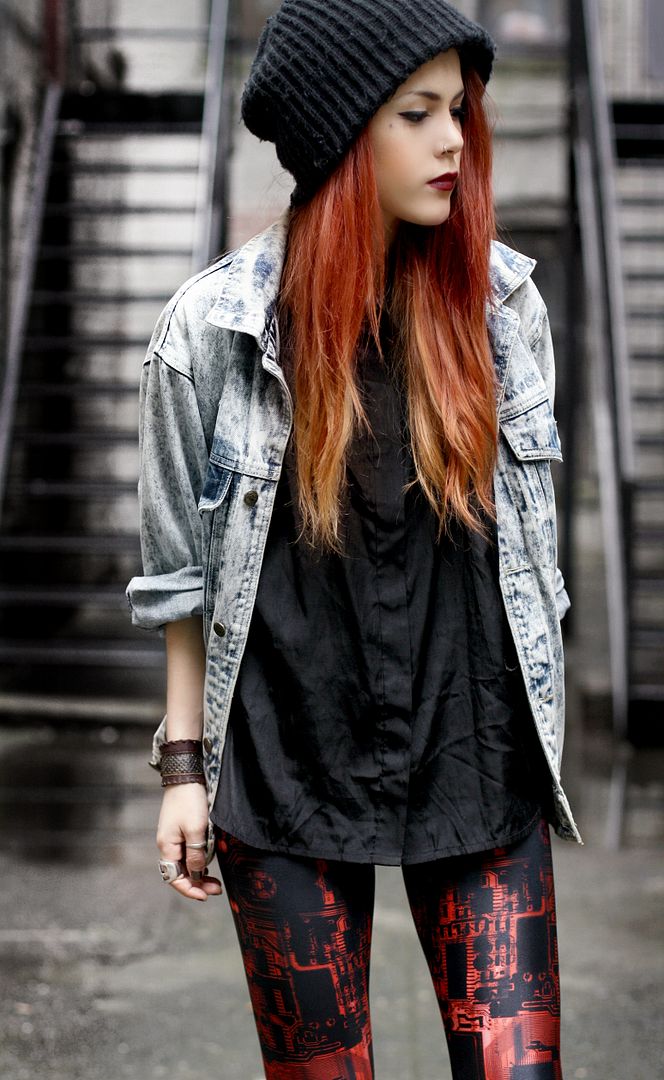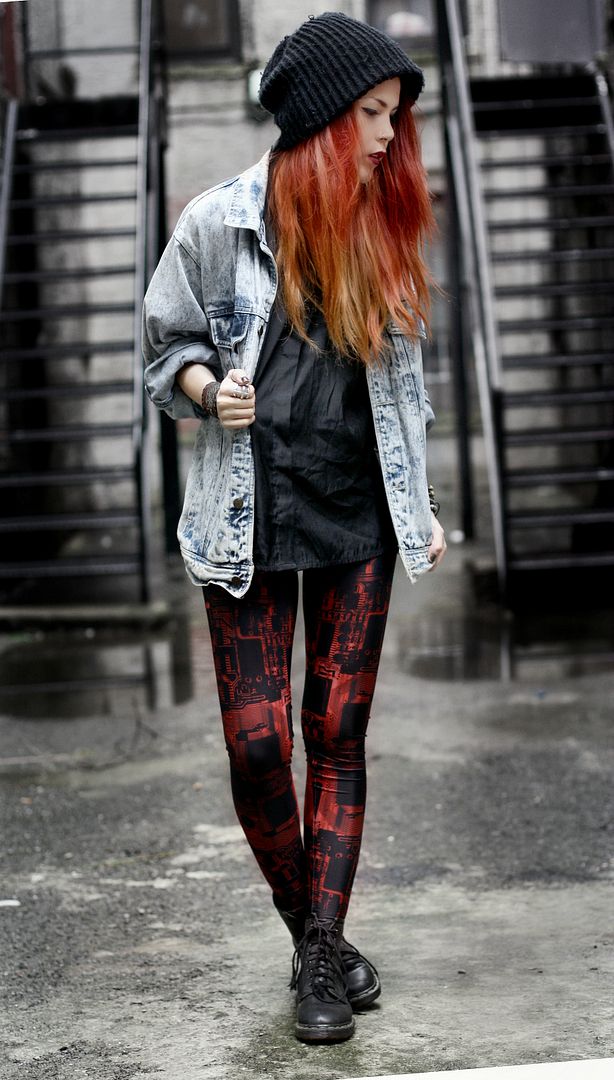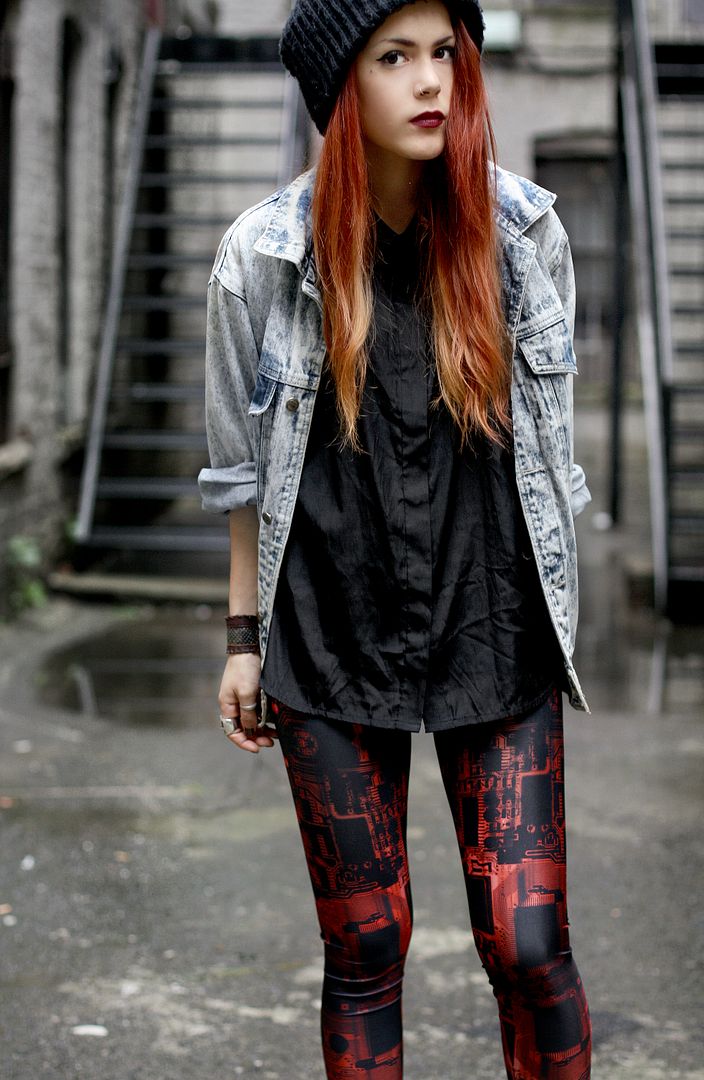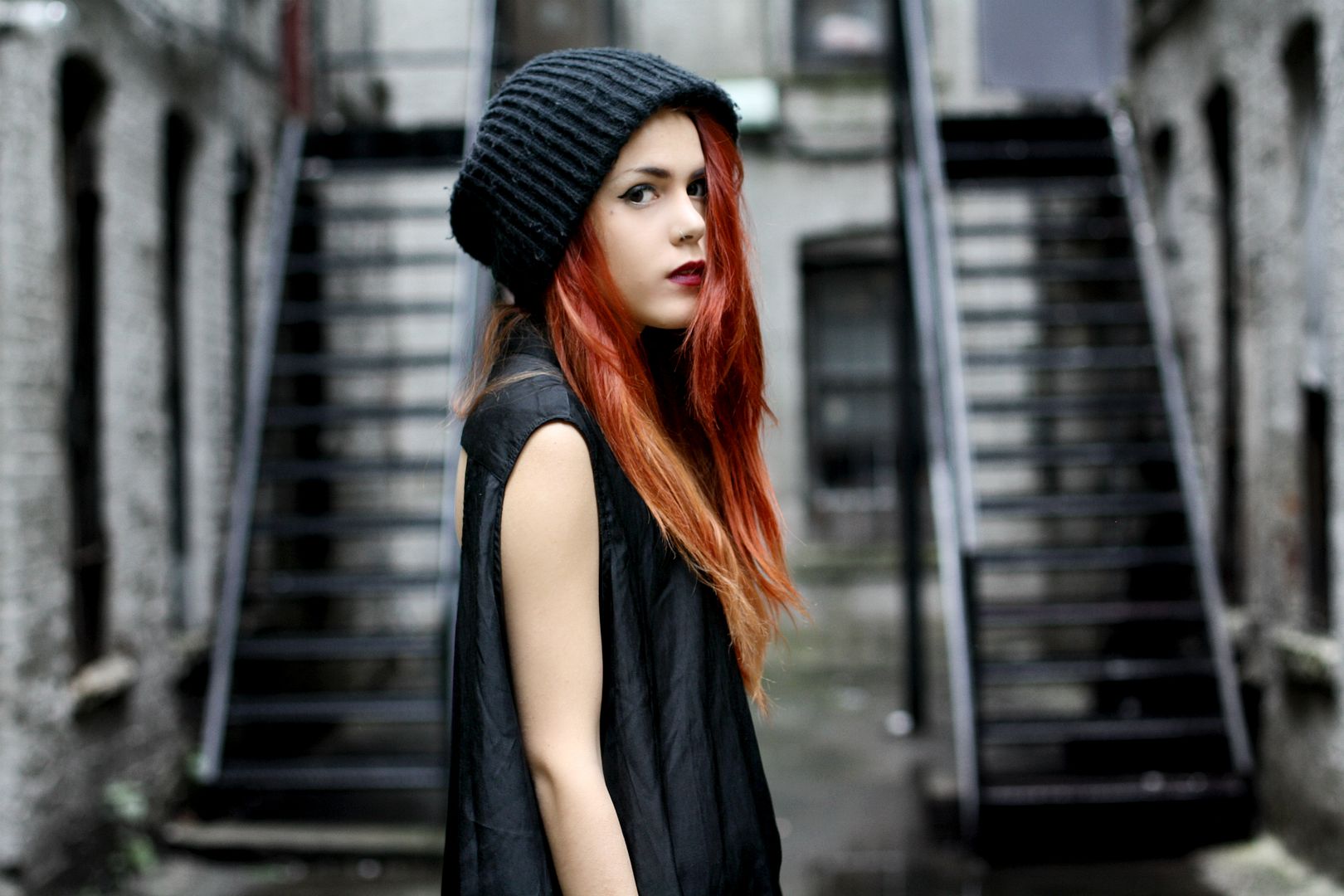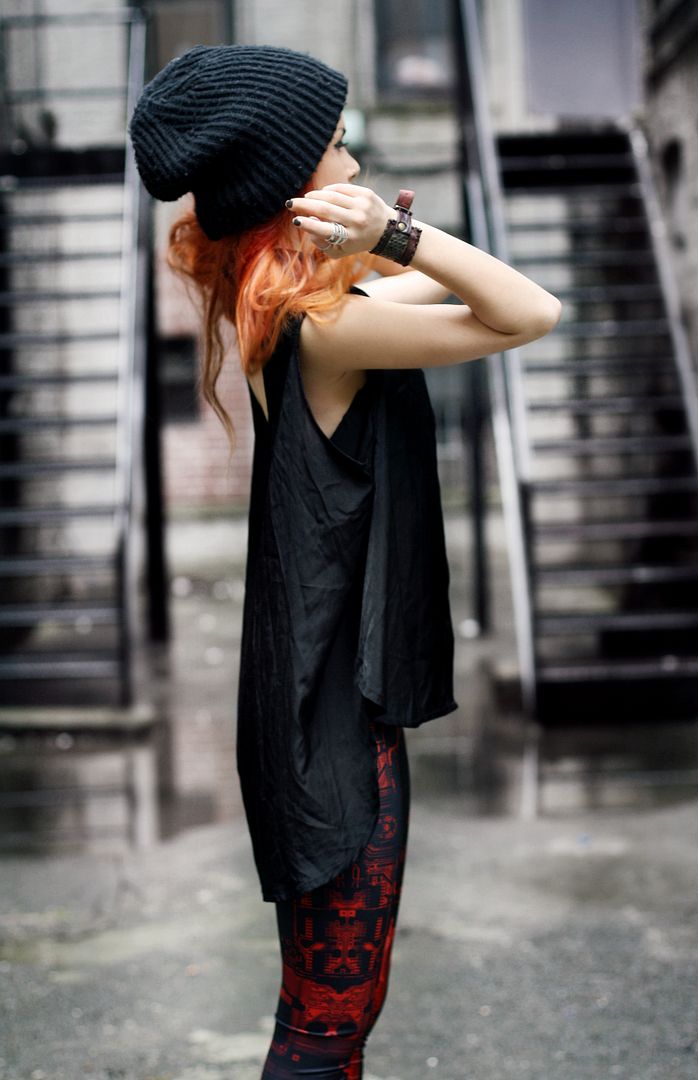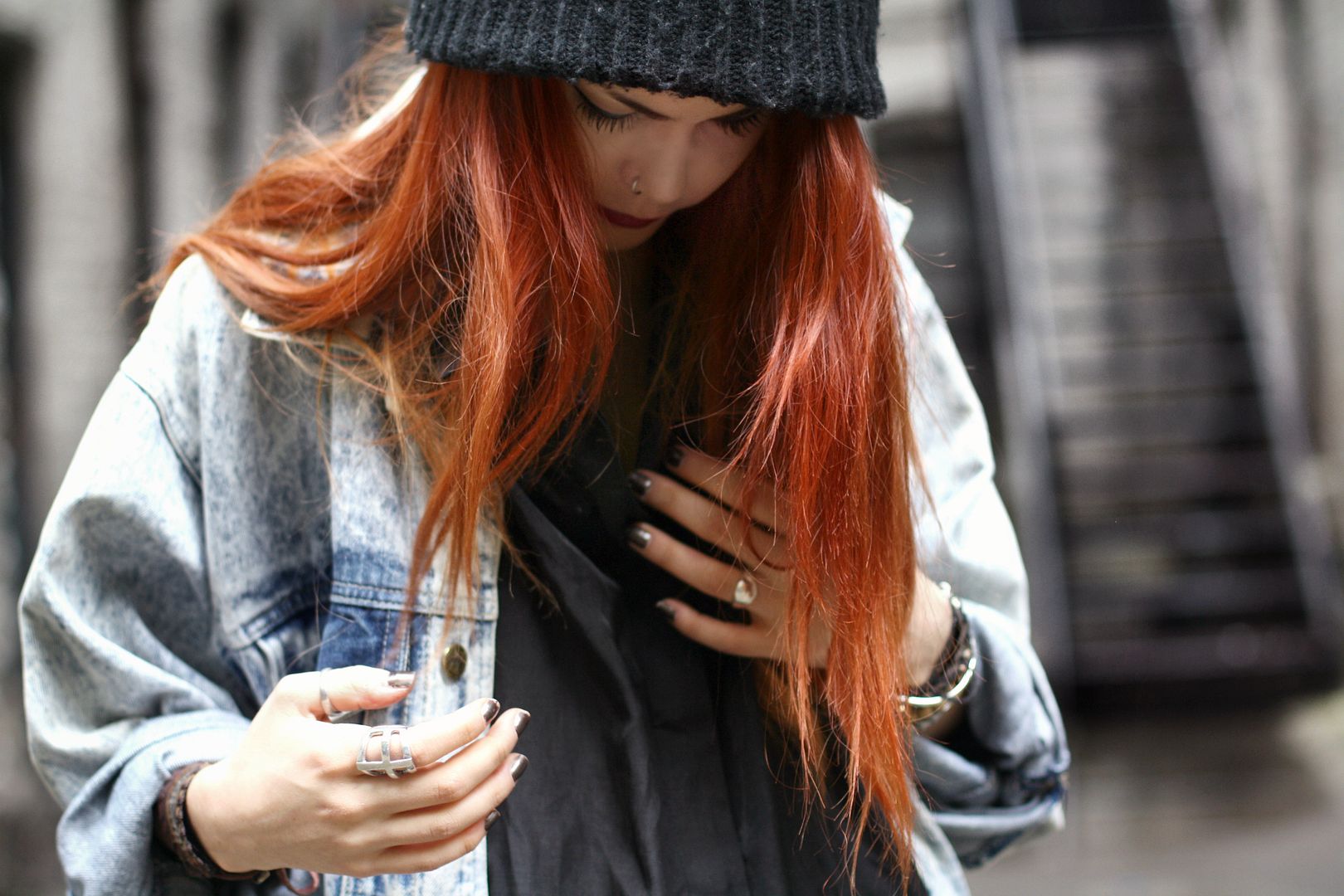 Leggings- Black Milk
Blouse – Market HQ
Docs- second hand (have them since 2008!)
Jacket- Second hand (Peru)I love Black Milk and its such a fun challenge to pair their original leggings with other garments. When I got these red circuit ones I immediately grabbed my acid wash denim jacket and tried both things together. Loved the result. I added the solid straight black shirt all buttoned up to add a minimalistic touch to the outfit. I just love it. I want to wear it with shorts and leather, all opened up with a bustier or maybe with a white tee on top. Oh and the docs! I know i havent posted them for literally ages… I forgot how amazing they are.
Anyways , I have a few weeks left here in NY and must confess that almost my complete wardrobe is stored in my aunts house by now.. so I gotta make an effort to come up with creative outfits with the few clothes I have here with me. i hope you bare the idea of seeing the same garments put together in different ways til I go back to Peru for holidays! I plan to get so many cheap second hand stuff over there, I cant even put into words how excited I am. And I will definitely post more constantly so you better get ready.
*
Me fascina Black Milk y el desafio de combinar sus leggings tan originales. Es divertido tratar de crear looks con prendas que llaman la atencion sin que el look salga muuy cargado. En el momento que recibi estas leggings rojas lo primero que pense fue ponermelas con mi casaca de acid wash. La blusa negra creo que le da el toque mas minimalista que necesitaba.. siempre quise una camisa negra sin mangas de corte recto, hay demasiadas maneras de combinarlas. Tambien pienso usarla con shorts y casaca de cuero, abierta con un corset abajo, o con un t-shirt encima y el cuello todo cerrado.
En fin, me quedan unas cuantas semanas aca en NY y debo confesarles que la mayor parte de mi ropa esta en la casa de mi tia por que ya me voy.. asi que espero que puedan lidiar con la idea de ver algunos outfits con prendas usadas de disitintas maneras hasta que me vaya a Peru. Tratare de ser lo mas creativa posible! No quiero imaginar la ropa de segunda que quiero conseguir all.. tambien les cuento que voy a tener mucho tiempo libre alla asi que voy a postear muchisimo mas seguido!