May 16, 2012
Even Flow.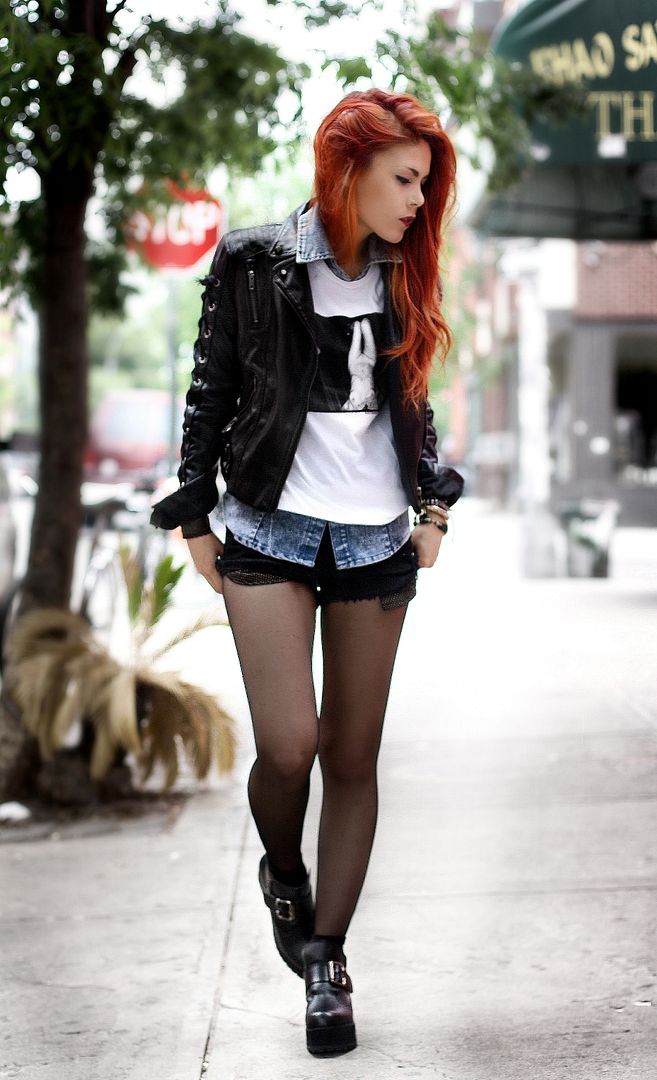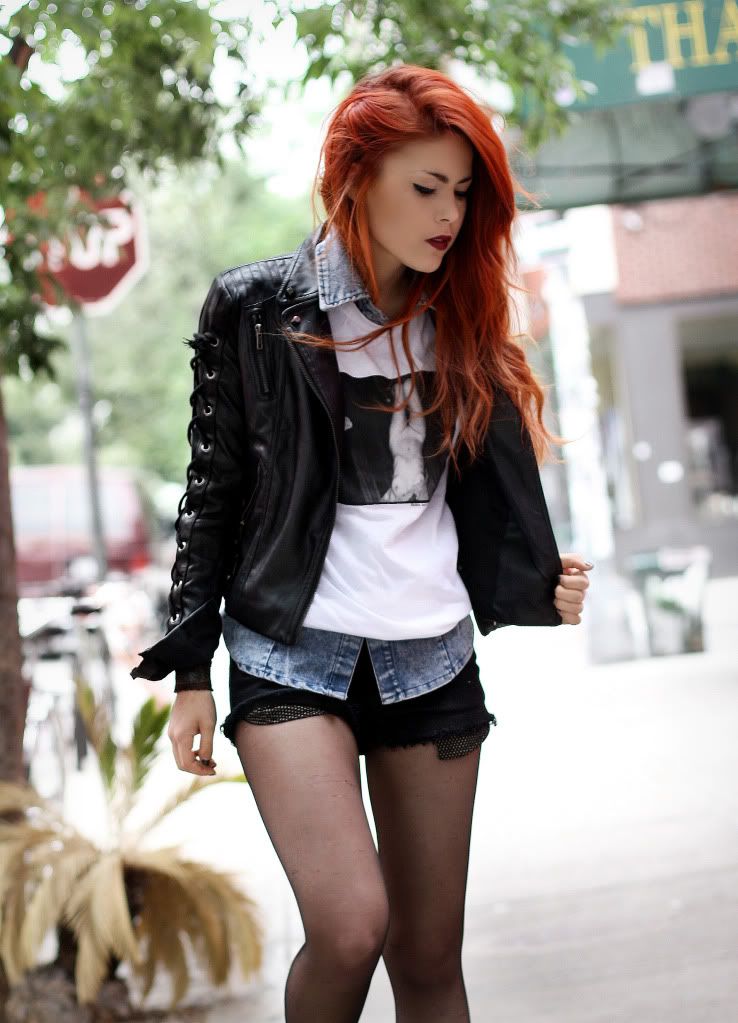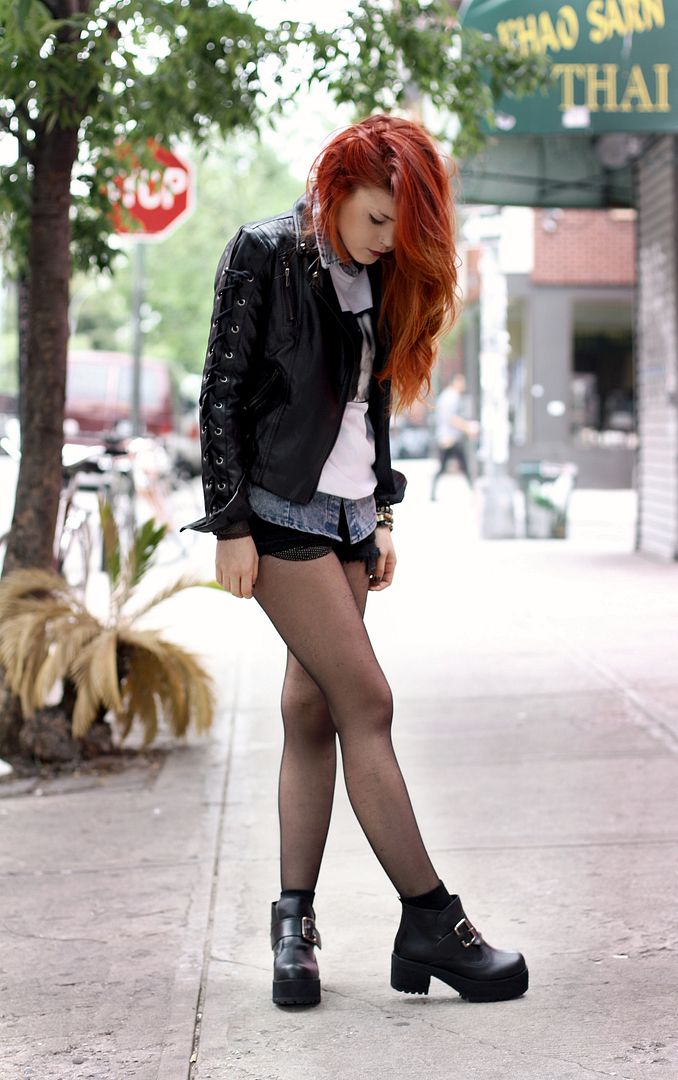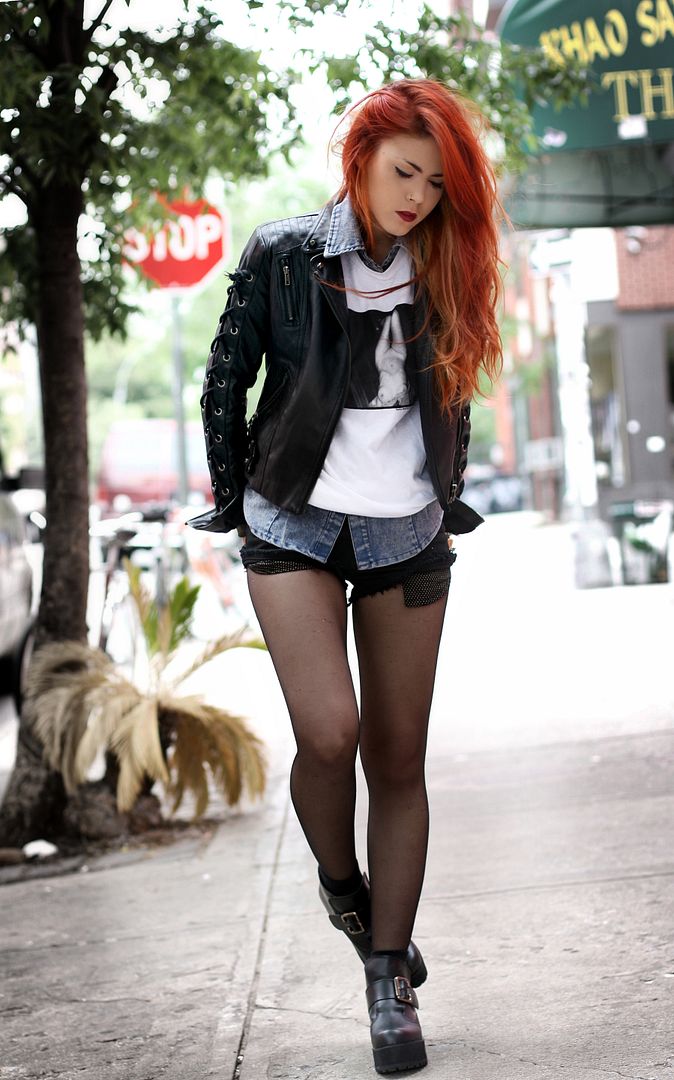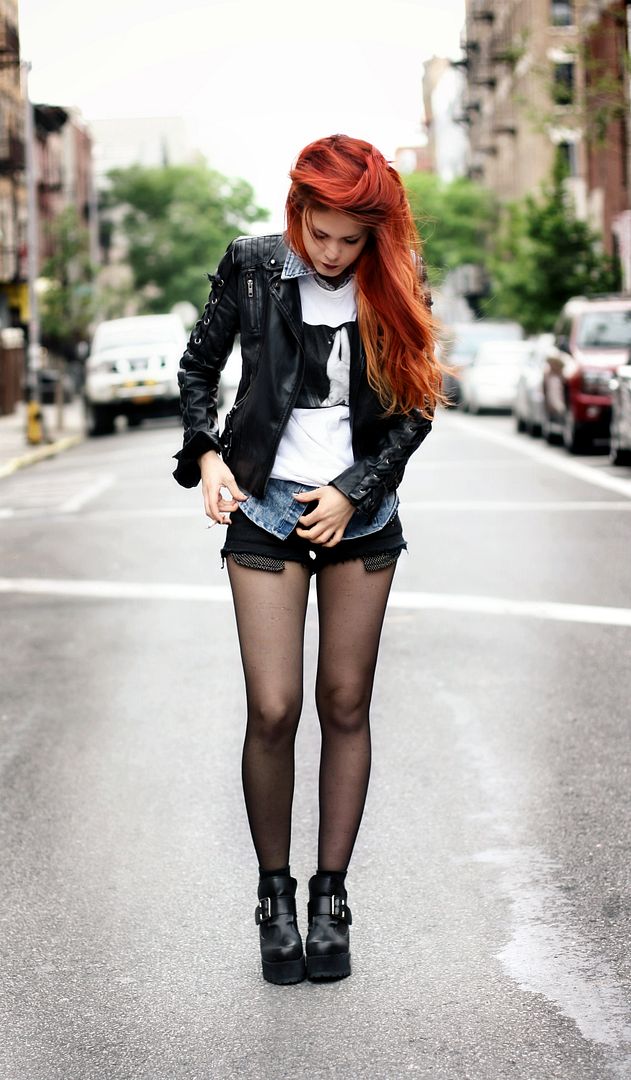 Denim Shirt- Mix MossShorts- She InsideTee- Skulls BarcelonaJacket- Chicwish
I honestly believe this outfit  has the basic items everybody should have in their wardrobe… white graphic t-shirt, leather jacket, denim shirt, black shorts and ankle booties. The leather jacket is from Chicwish, I dont know why I never posted it before. I always wear it with black black sheer tunics or blouses..I love how the sleeves mildly remind me of the medieval era.
I'm in finals right now so I won't write much on the following posts. The good news is theres a bunch of outfits I'll be posting almost every day.
Oh and I wanted to let you guys know that since Im going to Peru soon, I'll be selling the last items this week. Check my store here.
ps: The winners of the Twinne giveaway are : Kat, Diana and Sian… congratulations! you will receive an email shortly 🙂 And as I usually say to those who didn't win, there will always be more giveaways, I love to host them and give you the opportunity of getting a gift! You are all so amazing and I couldn't be more thankful for keeping up with me and visting my blog! I was overwhelmed by the lovely comments on my last post.
*Creo que este outfit es la combinación de las prendas básicas que cualquiera debe tener. Casaca de cuero negra, t-shirt blanco con estampado, shorts negros, camisa de jean y botines. La casaca/chaqueta (aveces se me complica escribir en castellano por que me leen de distintos países y algunos/as quizas o entienden algunas palabras, jaja) es de Chicwish . No se por que no la había posteado antes acá.  Suelo usarla casi siempre con conjuntos todos negros, me gusta por que las mangas tienen un estilo como medieval.
Ando en medio de finales estos dias así que no puedo ni podre escribir mucho pero la buena noticia es que tengo demasiados outfits de los ultimos dias que planeo postear seguido! Tambien les cuento que voy a poner las ultimas cosas que vendere antes de irme a Peru en mi tienda.
pd: las ganadoras del giveaway de Twinne son: Kat, Diana y Sian. felicitaciones! recibirán un mail pronto 🙂 Y como siempre digo a quienes no ganaron, no se preocupen que se viene otro concurso, me encantan por que es como mi agradecimiento por visitar el blog y apoyarme! gracias por los comentarios en el ultimo post tambien!