January 4, 2012
Interplay Of Matters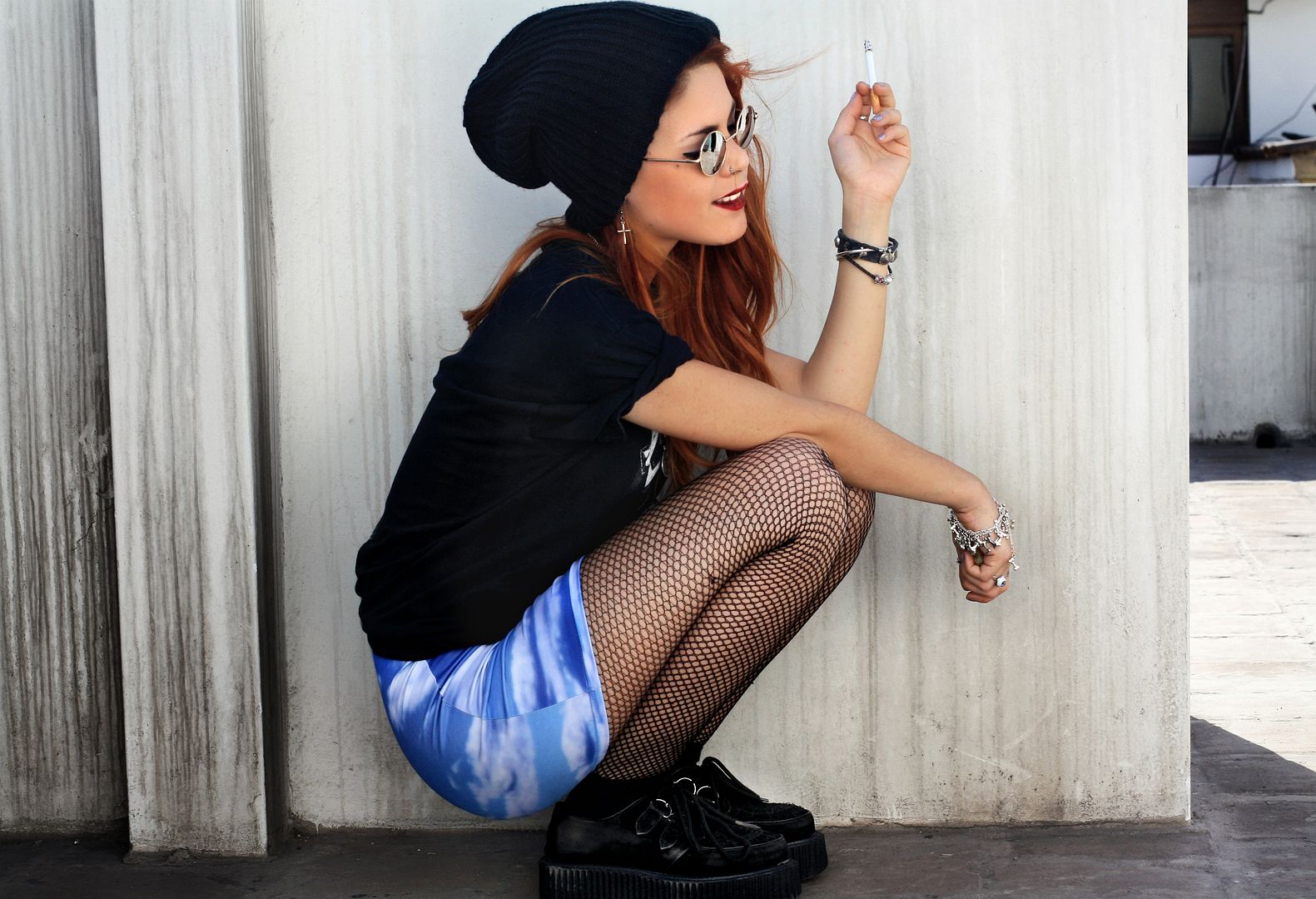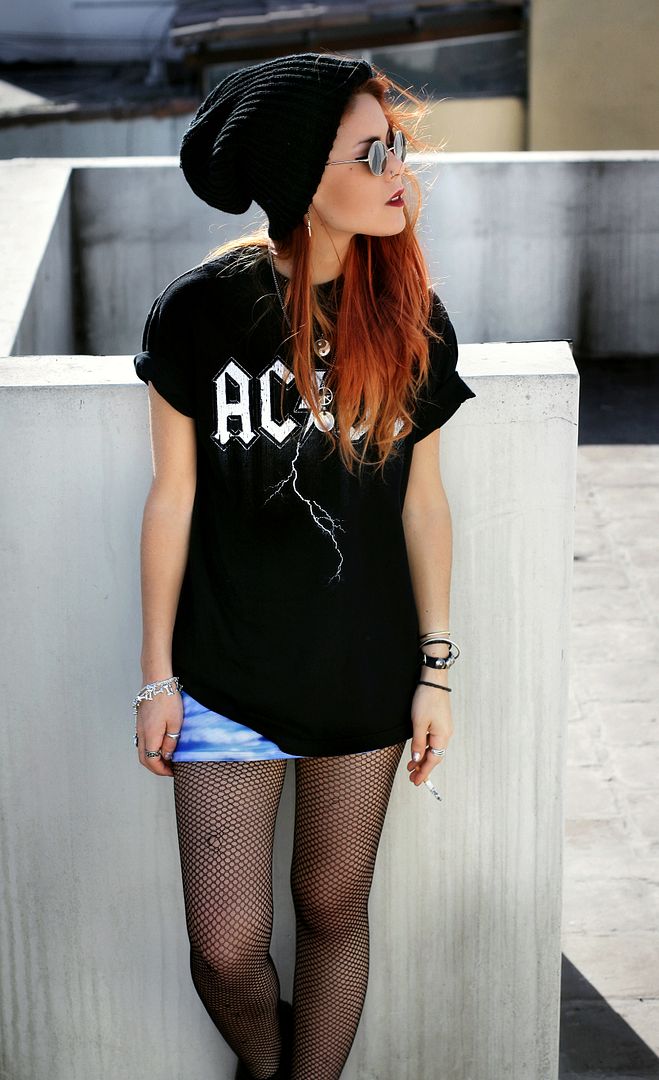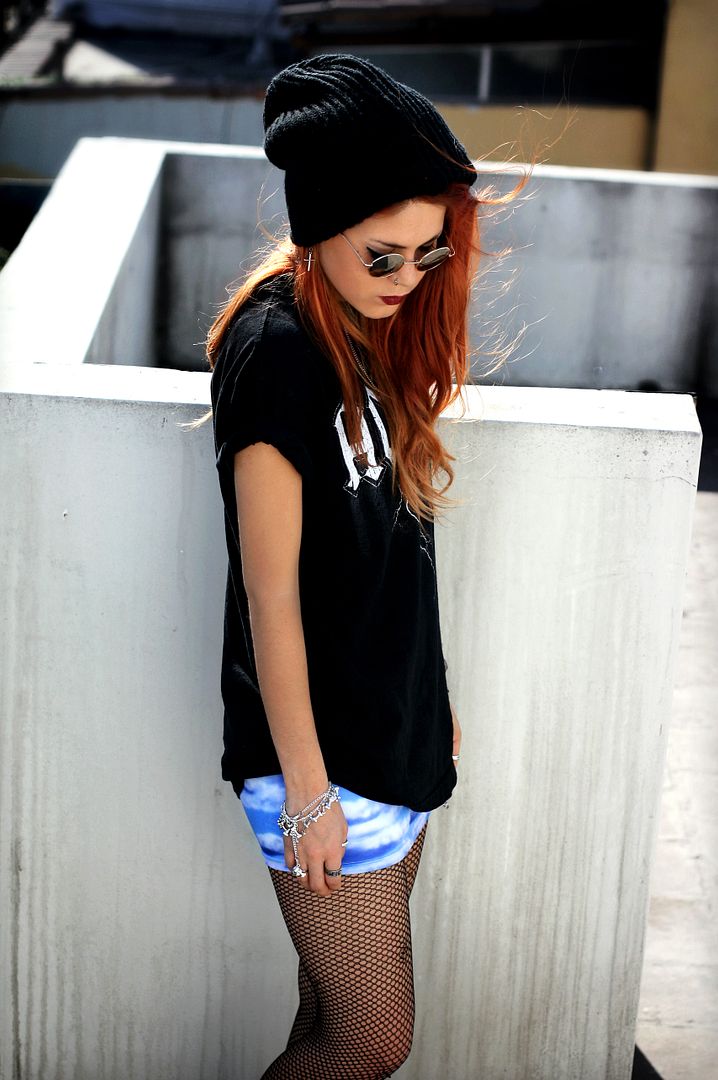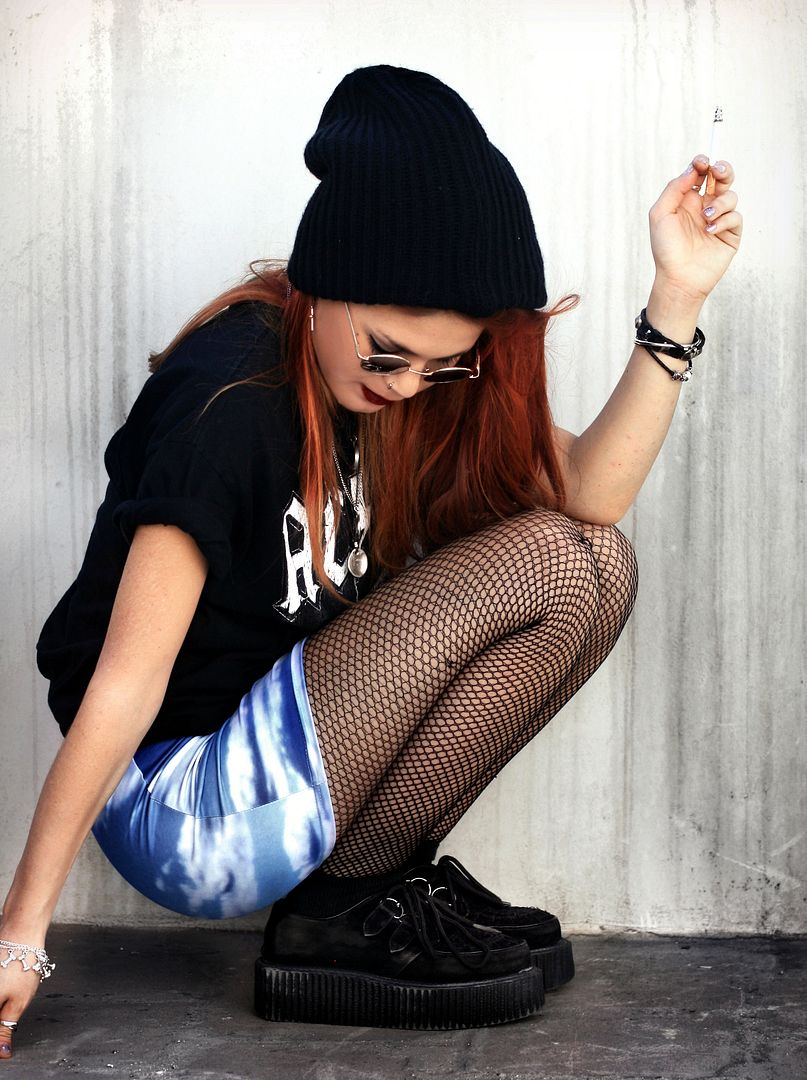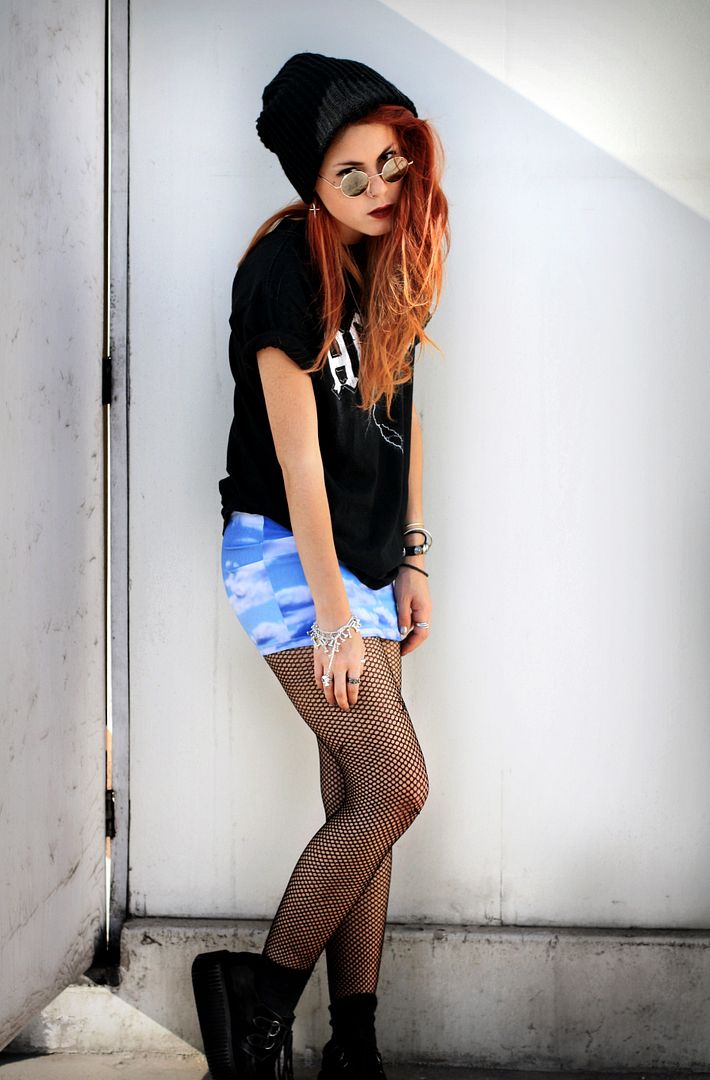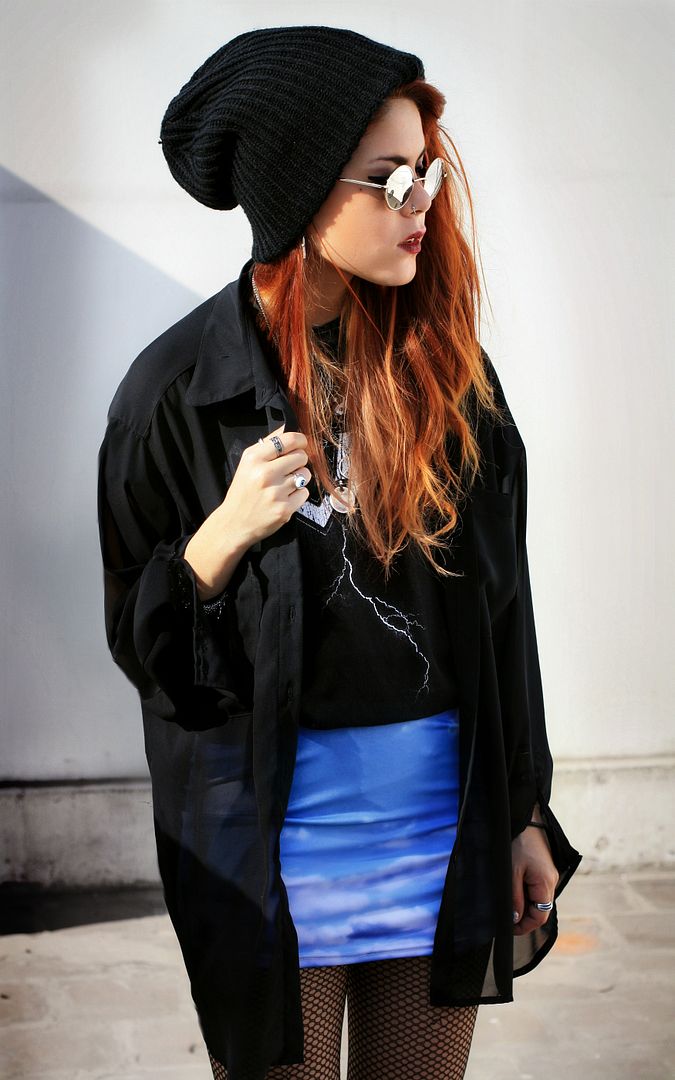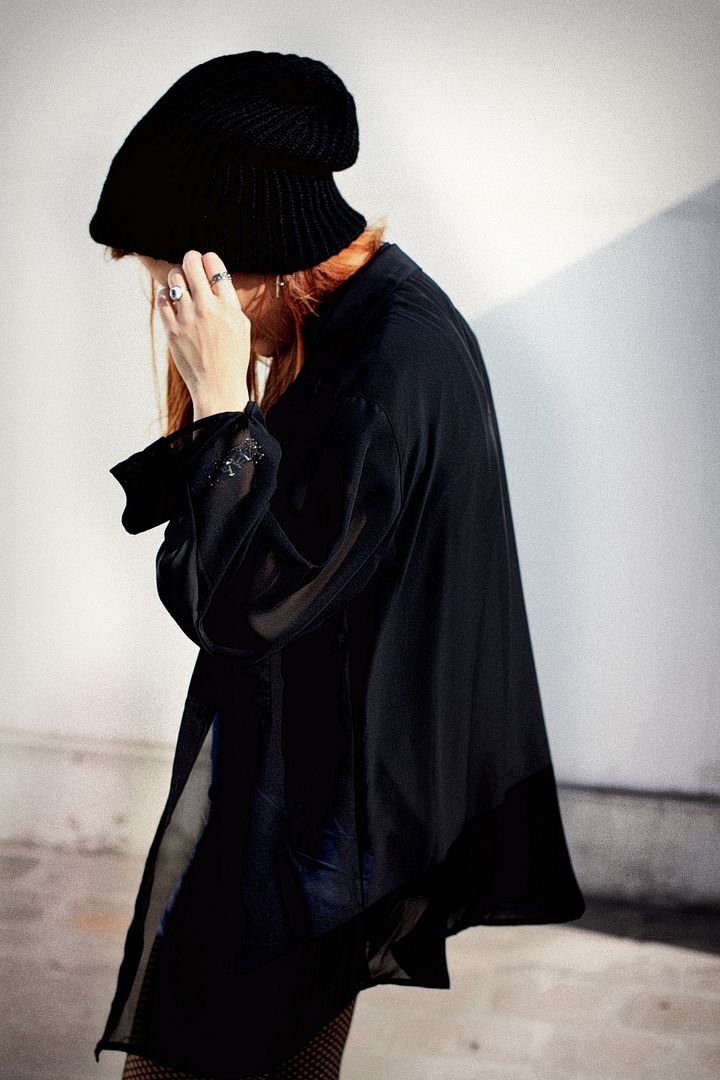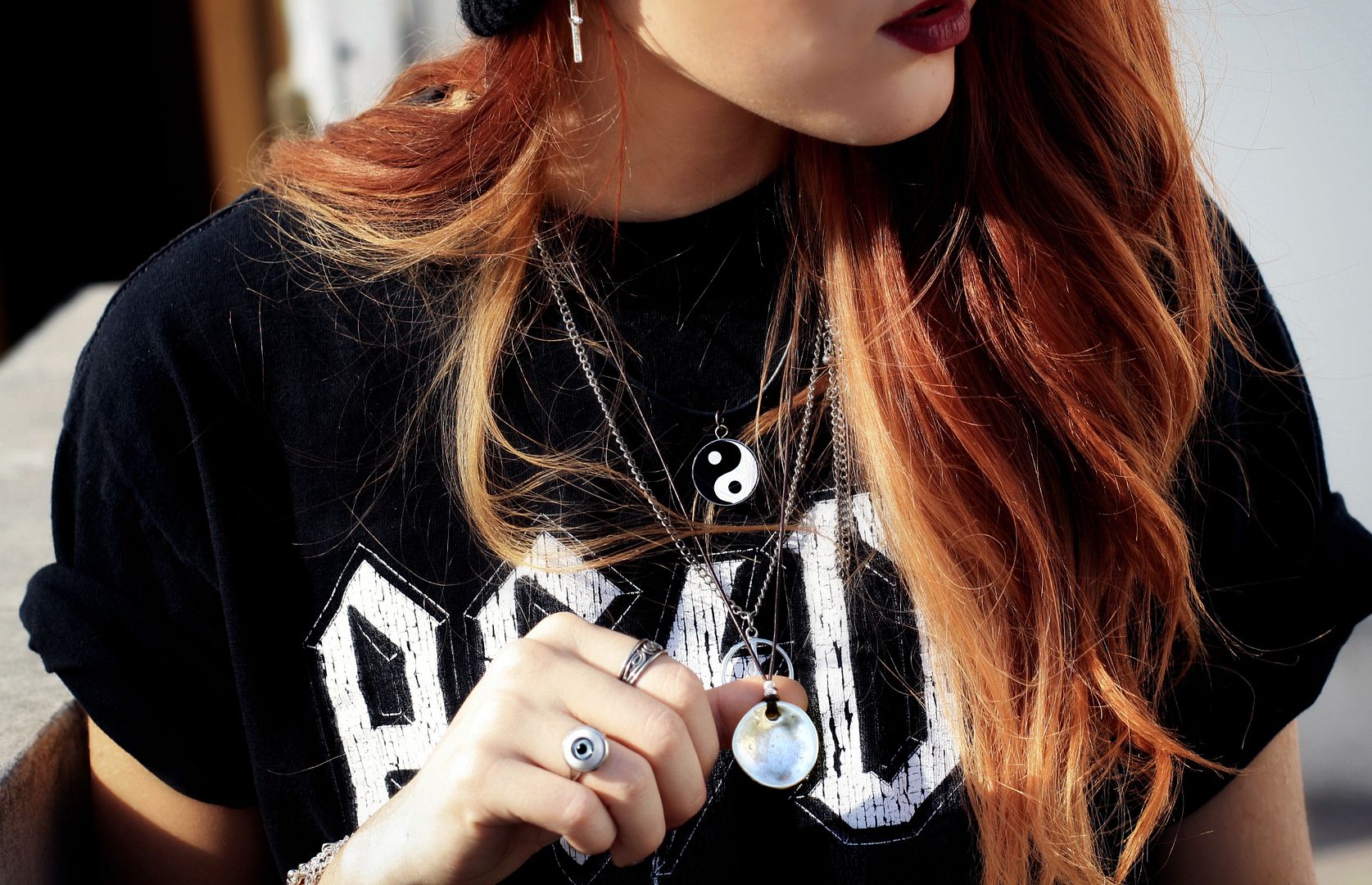 Skirt/dress-BlackMilk Clothing, Tee- cousins, Black sheer blouse/tunic- DAG, tights- market in Peru
The Yin yang pendant is from a market in Peru and the pebble necklace is from Bunnybecool (here). As I mentioned before I got this really cool eyeball ring and cross earring from Empty Casket. The tights are my new favorites, Ive been wearing them almost everyday.
The other day my cousin brought his entire closet in a bag to help him decide what to keep and what not. I saw this ACDC tee and almost cried. So yeah, I got it borrowed from him for a while. This helped me realize Im such a sucker for graphic t-shirts. I will never have enough.
Anyways, I am so sorry for taking so long to answer formspring questions, I promise Ill take some time to answer all of them!
Have a great day. I cant wait to see one of my best friends tonight.
—
El pendiente de Yin yang es de un stand en un mercado de surquillo (Perú) y el de la piedra plateada es de Bunnybecool.
El otro dia mi primo trajo una bolsa gigante con un montón de ropa suya. Quería que lo ayude a decidir con que quedarse y con que no. Cuando vi el polo de ACDC casi muero, se lo pedí prestado por unos dias. Creo que los polos estampados son mi punto débil.
En fin, disculpen por demorarme tanto en responder las preguntas de formspring, prometo que lo haré estos dias.
Que tengan un gran dia! hoy en la noche veré a una de mis mejores amigas. estoy feliz