June 13, 2013
Moonlight Path.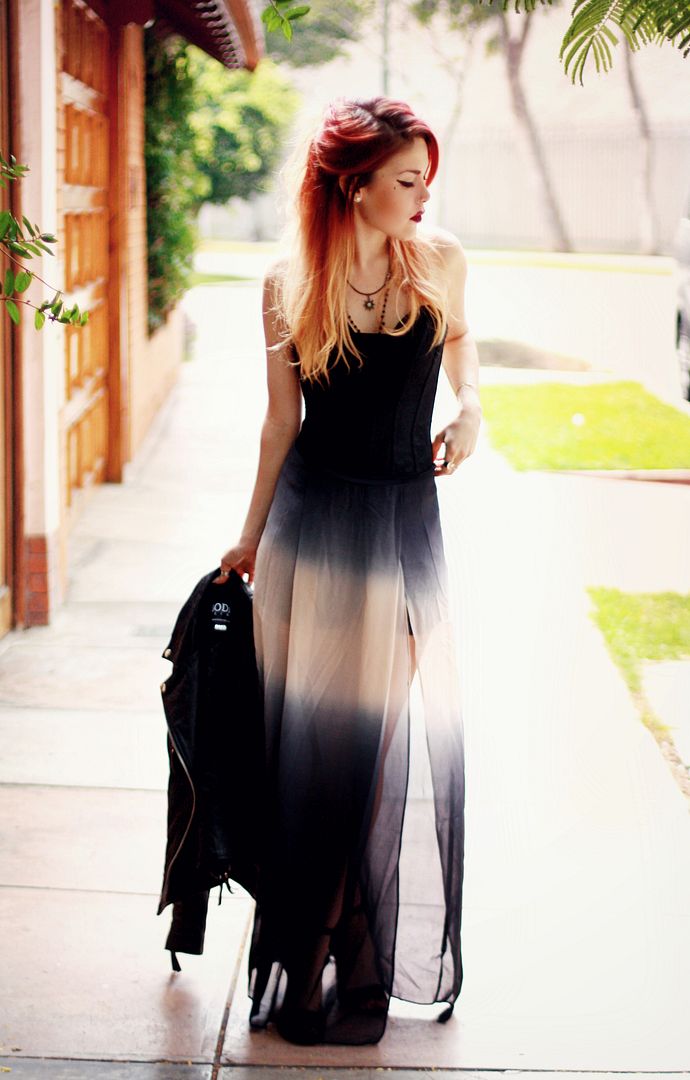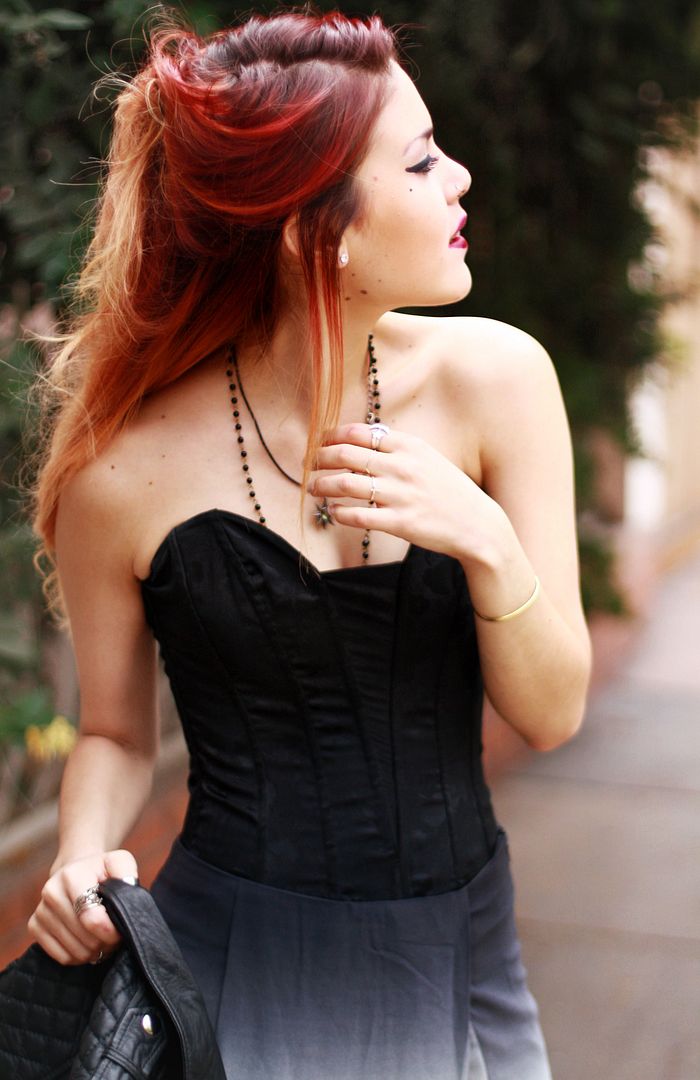 Corset- Vintage/ similar here
Skirt- Lexmila
Shoes- Desire
Jacket- Boda Skins
Heart and cross rings- Vera Meat
Spiked ring and knuckle ring- 1929 Galore 
Everytime I see a maxi skirt with an ombre print I melt and hyperventilate at the same time. I seriously can't stress enough how much I love gradient printed garments in shades of purple and pastel pink. I would say its my weakness when it comes to very feminine clothes. I had to wear it with this corset I found in my closet after a million years. Its so fun to come back to Peru and find some completely forgotten stuff in my own wardrobe.
You can see me doing my hair on the last photo. I basically grab it into a half updo and hold it with bobby pins. Just for some who are actually asking (never thought some could actually think this)..I do my hair and make up myself, and then my boyfriend or cousin takes my pictures.. thats basically it. Theres no makeup/hair crew behind my photos.
Hope you have a lovely day! thanks for the comments!
~
Se podria decir que cada vez que veo una maxi falda de ombre me derrito un poco e hiperventilo. No se por que pero amo como queda el print en gradiente en tonos morados y rosados pasteles.. Es mi punto debil en prendas bien femeninas. Tenia que combinarla con este corset negro que encontre en mi closet despues de mil años. Es chistoso como cada vez que vengo a Peru encuentro cosas que tenia y de las cuales me habia olvidado por completo.
En la ultima foto pueden ver como me hacia el peinado. Basicamente me recogi el pelo en media cola y lo agarre con ganchitos esos negro. Para quienes que me han preguntado (jamas pense que en realidad pensarian eso) yo me peino y maquillo sola y mi chico o primo me toman las fotos. No hay produccion ni maquilladora detras jaja, yo lo hago como siempre.
Que tengan un lindo dia! gracias por los comentarios 🙂