February 9, 2011
Morning comes and youre not home, hey Nicole what have you done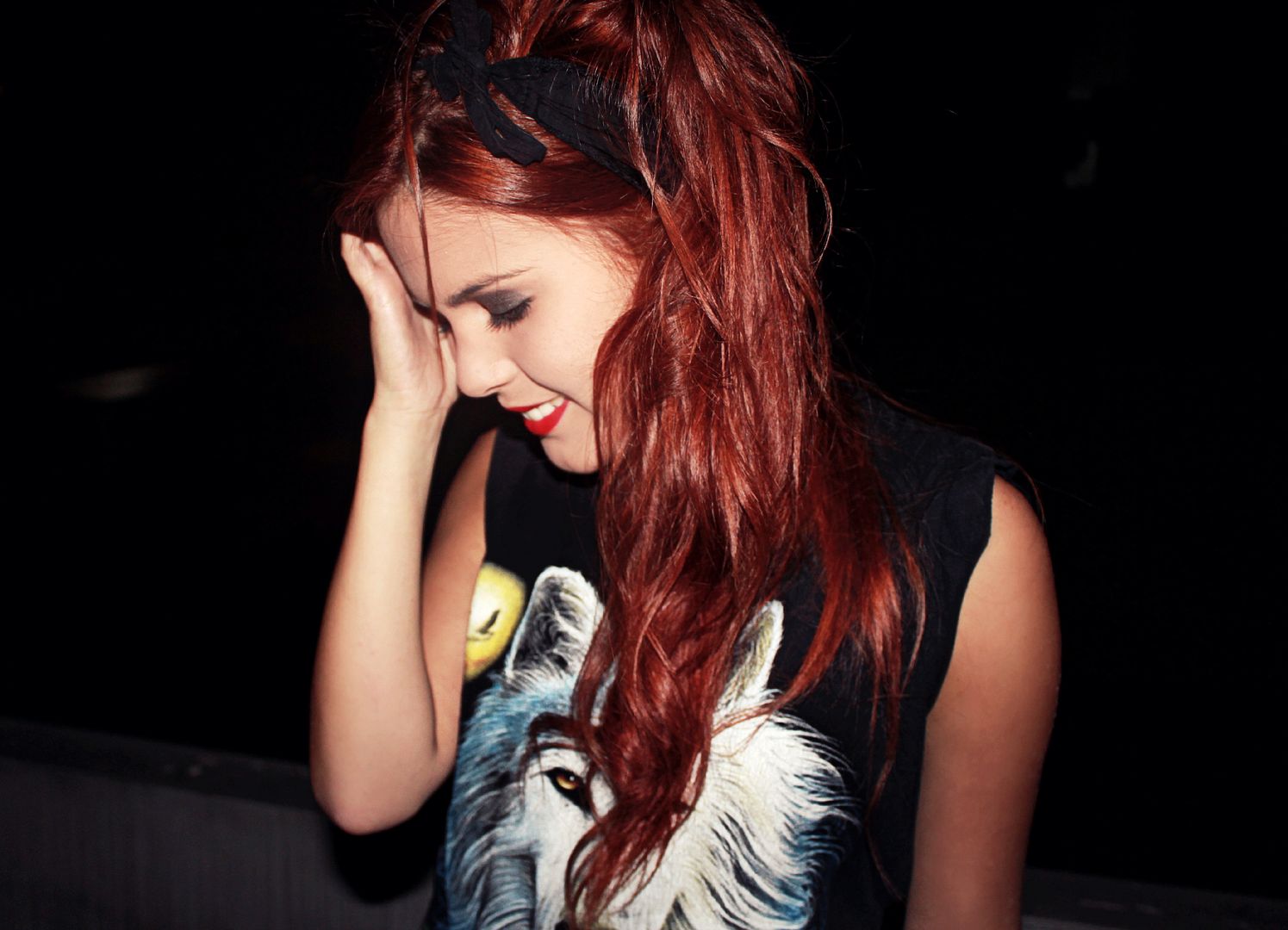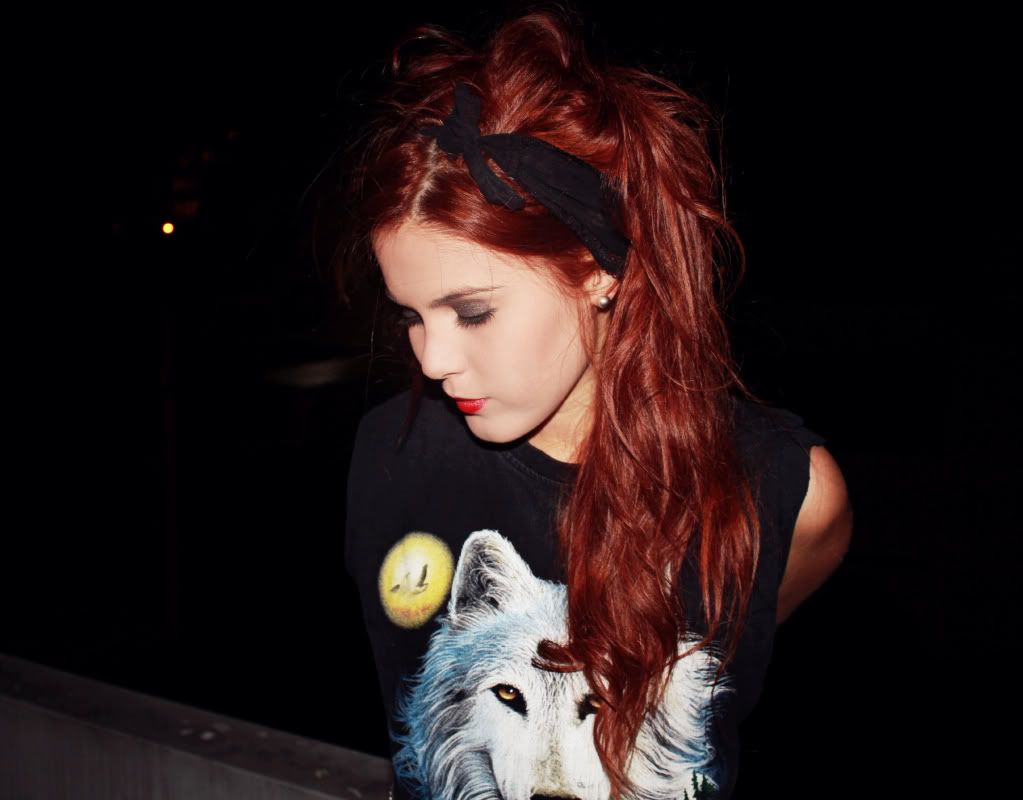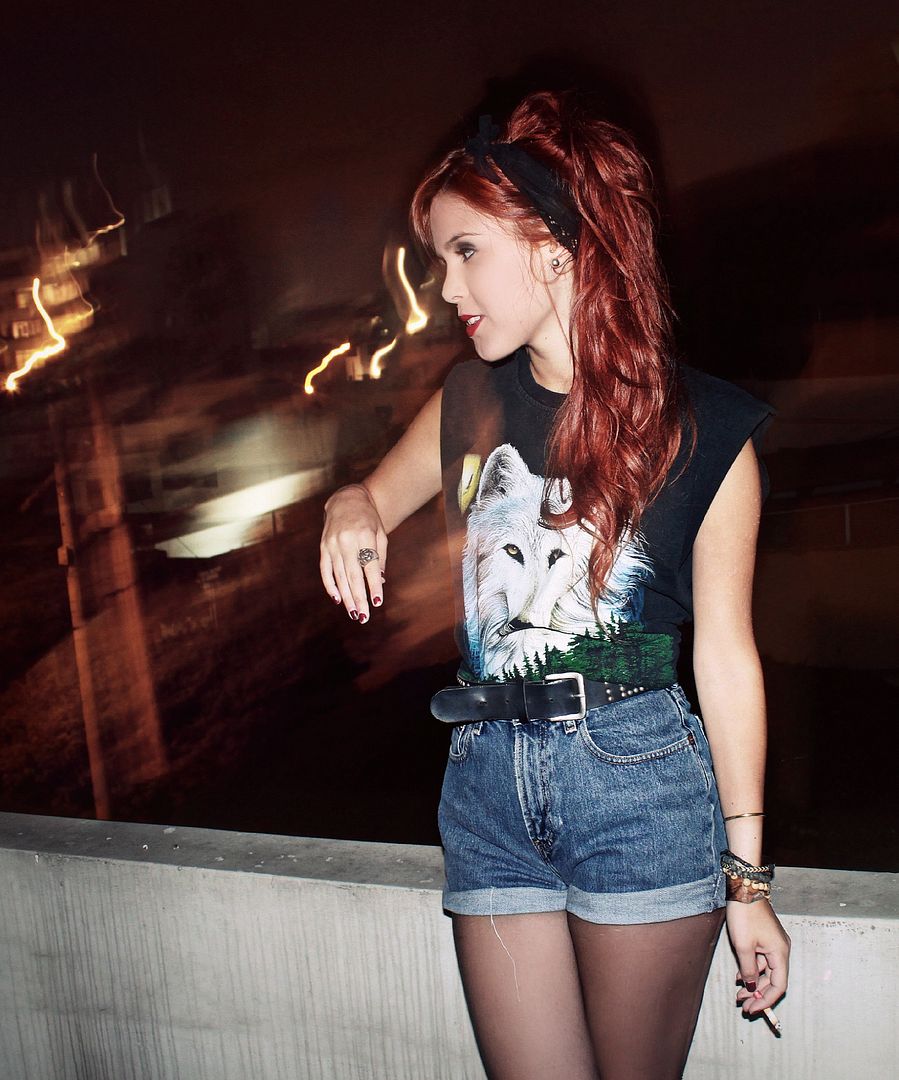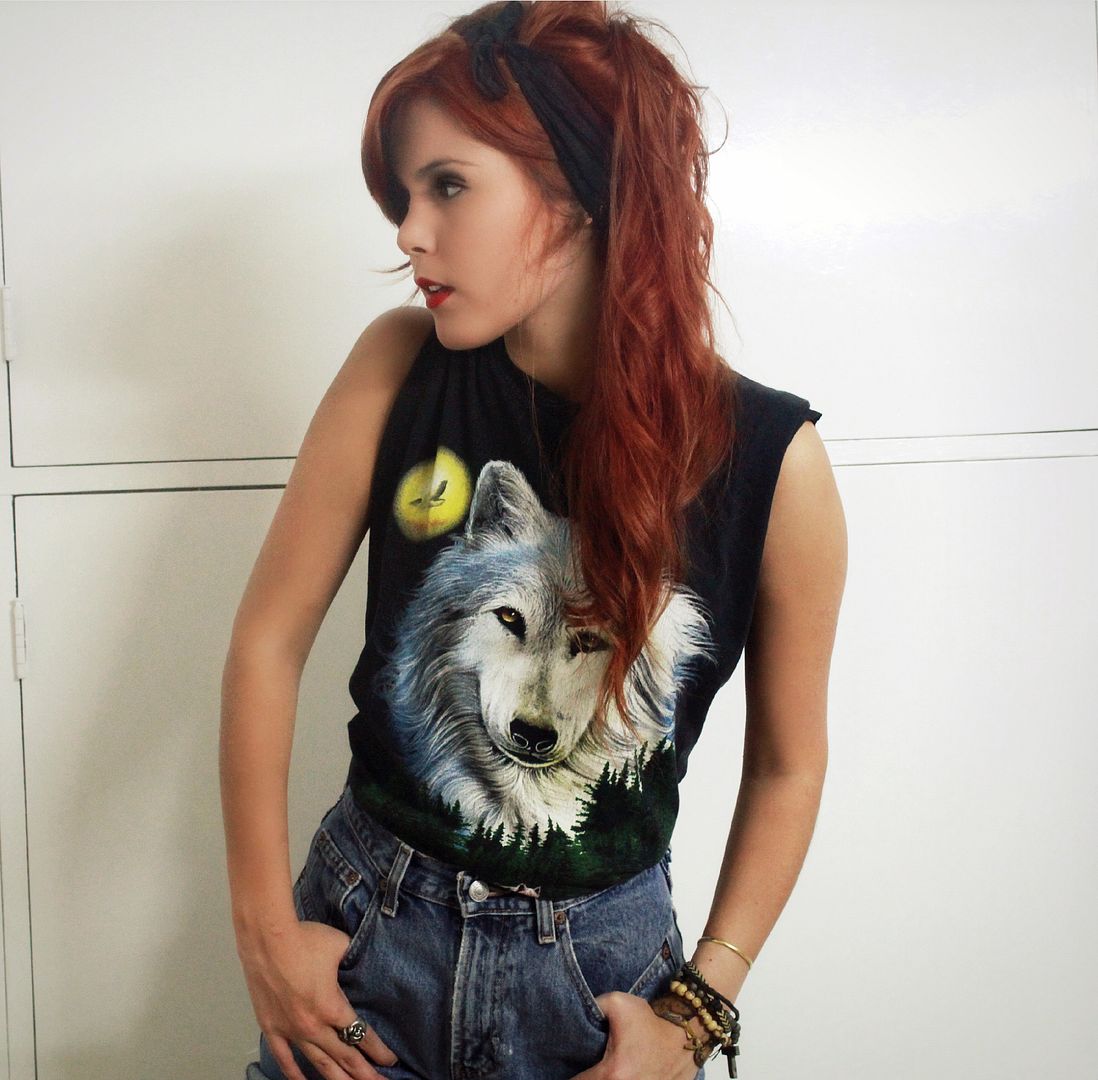 Vintage Tee- Rosis, Denim High waisted shorts- vintage, headband- f21, belt- vintage
Wow I cant believe the amount of comments Ive been receiving lately! It makes me want to post more often and do better, so as you see Im posting almost everyday!
Right now im going to the gym and then Ill meet with my friend Rosi again, we will talk about business and take some more pictures maybe? I hope they turn well to post them as soon as possible. What do you think about these pictures? I like the contrast of the tshirt with my red lipstick and the black background with my hair. Im not sure if I like the high contrast but I just wanted to post haha.
Today I sold some of my old stuff, stuff ive worn some years ago. I am so happy that now I have some money to go shopping. Since ive been on holidays I wasnt working and my wallet was getting emptier and emptier and didnt wanted to touch my savings. I wil get back to work next week, finally! Now, about my title. You have to listen to the song Fuck Nicole by the Teenagers, one of my all time favorites.
have a nice one, ill keep you updated
ps.you can still ask anything until saturday!