April 15, 2012
✿ ✿ ✿ ✿ ✿ ✿ ✿ ✿ ✿ ✿ ✿ ✿ ✿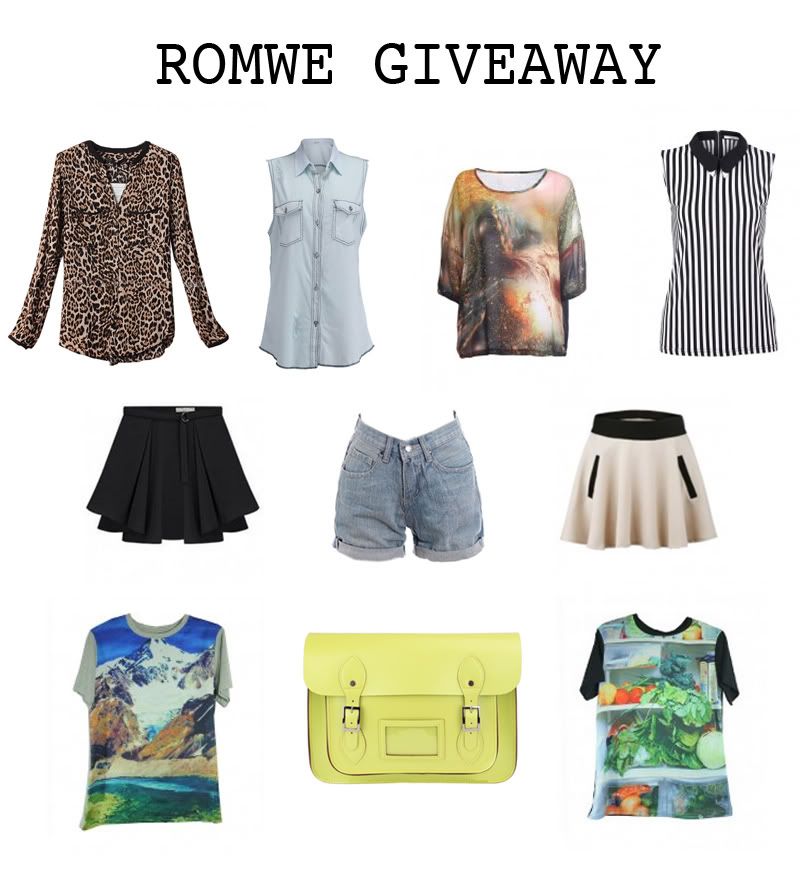 I love Romwe and I know you do too, thats why I always host their giveaways  even if they happen way too often.
This time the prize is an $80 voucher and any collar of your choice. Just make sure you follow these simple steps:
1. Like this blog on Facebook
2. Suscribe in Romwe (if you already registered then you dont need to do it again)
3. Leave a comment here with the email address you used to suscribe in Romwe.
The contest will end on April 25. Good luck!
ps: midterm tomorrow so thats all for today lads, i have a bunch of outfits to show you next week though 🙂
—
Hola a todos! Participen para ganar un voucher de $80 mas un collar de Romwe. El concurso es abierto para cualquier pais asi que todos pueden participar.
Solo tienen que hacer estas tres cosas:
1. Darle Like a Le Happy en Facebook
2. Registrarse con su mail en la pagina de Romwe (abajo a la izquierda)
3. Escribir un comentario en esta entrada con el mail que usaron para registrarse en Romwe.
El concurso termina el 25 de abril. Mucha suerte!