July 13, 2013
Turned Inside Out.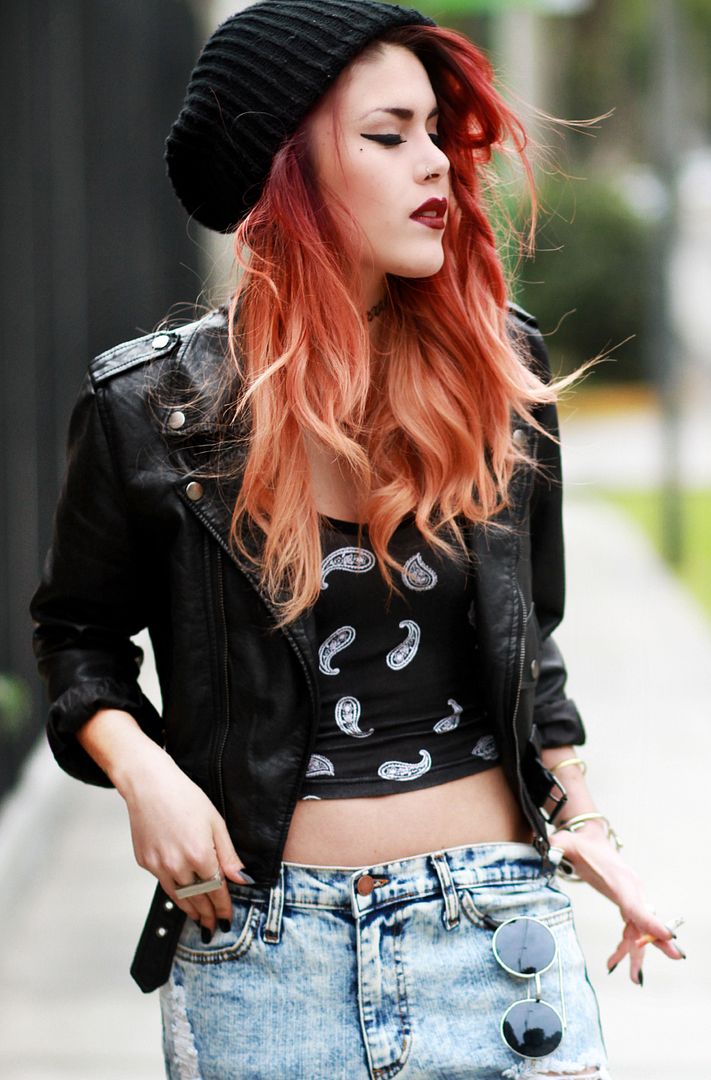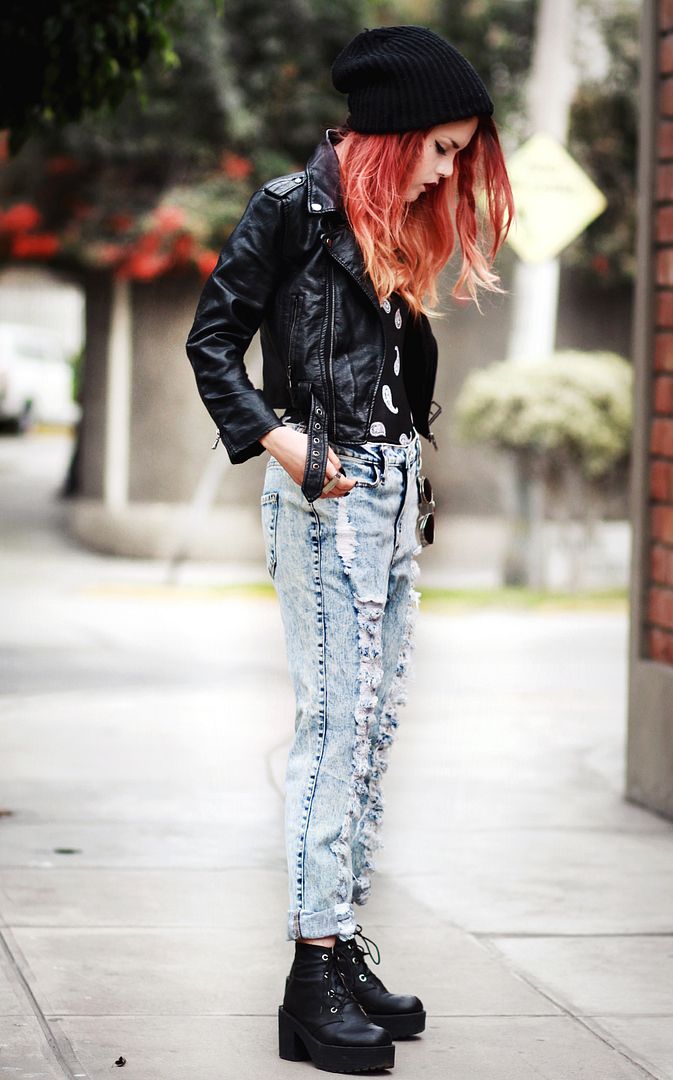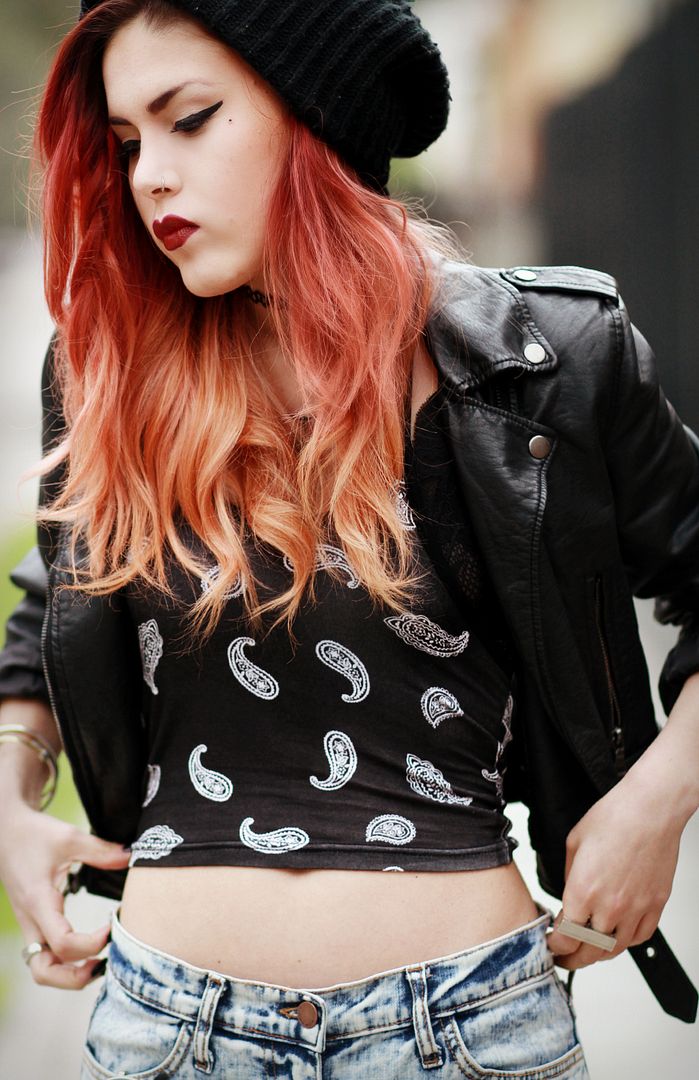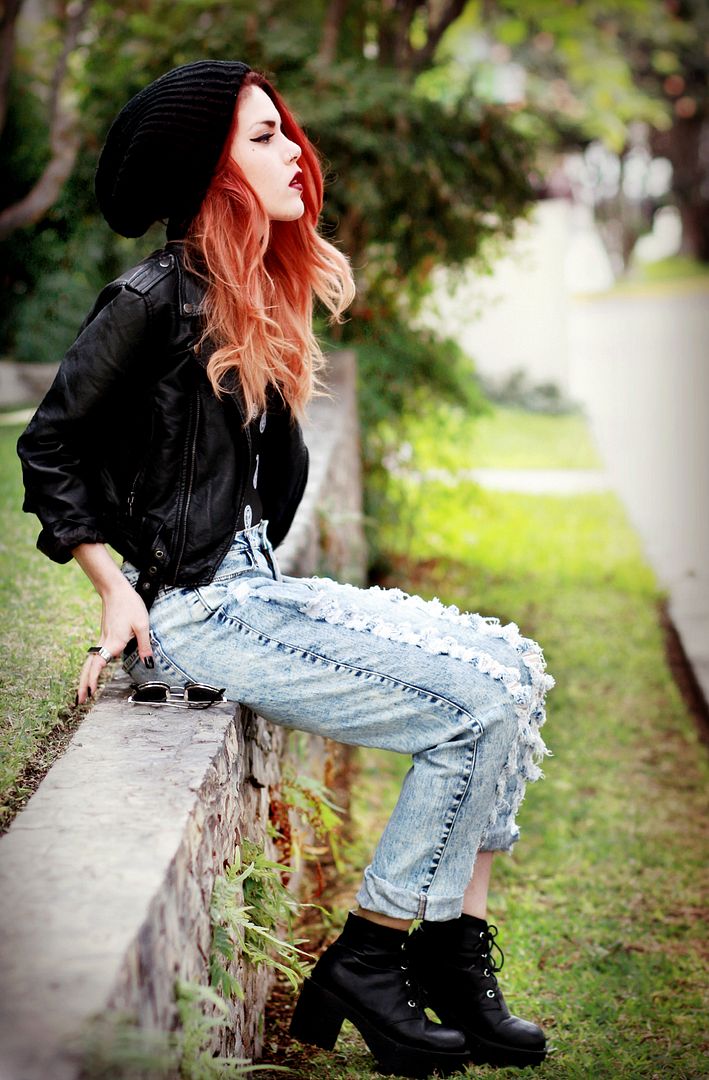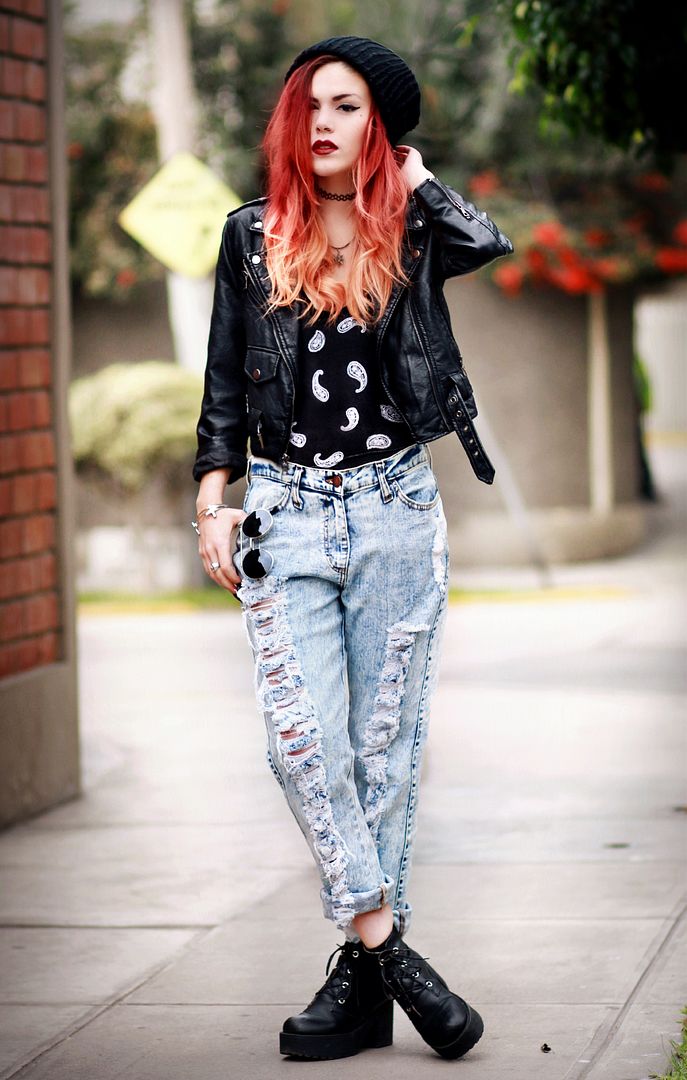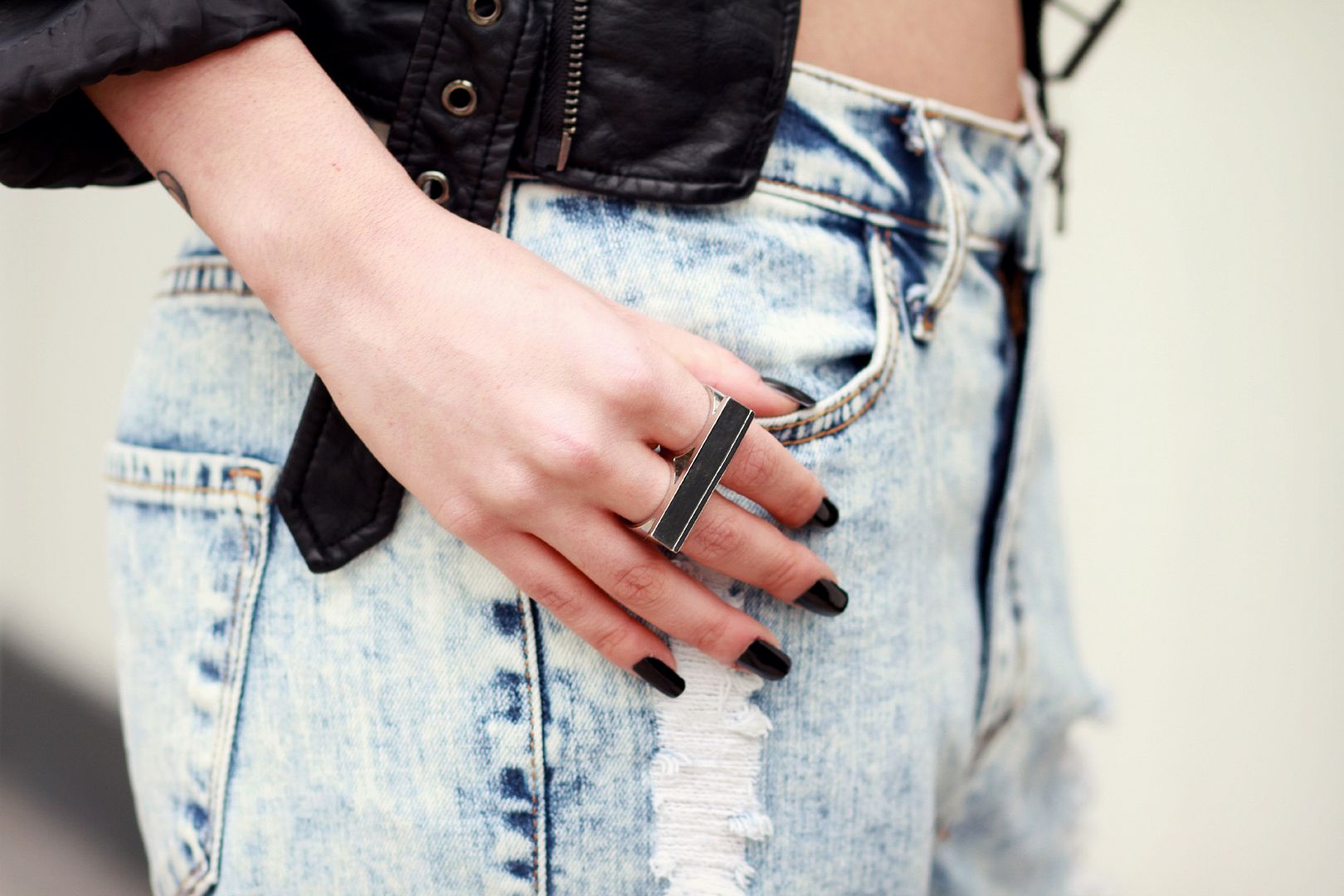 Top- O- Mighty
Jeans- 2020 Ave
Ring- Aloha Helsinki
These jeans are my life.  I've been wearing them with all my band tees and creepers too, seriously they  look so well with everything. Definitely loving 2020 AVE for stocking the perfect acid wash boyfriend jeans. I am a big sucker of skinny pants but these are so comfortable. My hair is growing quicker now 🙂 The beanie makes it seem shorter but I swear it has grown so much because I stopped bleaching the tips. I only use a non permanent dye on the top part to keep it red. This time I used Wild Cherry from Adore but the dye always stains my tips so they look a little bit pinker.
Anyways, many of you asked if im still going to the jungle. I am in a couple of weeks! so excited. I will be taking my phone so get ready to see a million posts from there on my instagram (luanna90).
~
Estos jeans son la vida. Los he estado usando con todos mis t-shirts de banda y creepers.. les juro que quedan demasiado bien con todo.  En realidad prefiero los pantalones pegados pero estos son tan comodos y una gran alternativa. Mi pelo esta mucho mas largo ahora y estoy feliz porque finalmente ha crecido. El beanie hace que se vea mas corto pero en verdad se ve mucho mas largo. Creo que es por que deje de decolorarme las puntas y solo me aplico el tinte rojo (no permanente) en la parte de arriba. Esta vez use Wild Cherry de Adore, pero el tinte mancho un poco las puntas y por eso se ven un poco rosadas.
En fin, muchos me han preguntado si aun voy a ir a la selva. Estoy yendo en un par de semanas y solo ando hiperactiva por eso. Llevare mi camara y mi cel asi que estare posteando en mi instagram 🙂