January 21, 2012
CHICWISH GIVEAWAY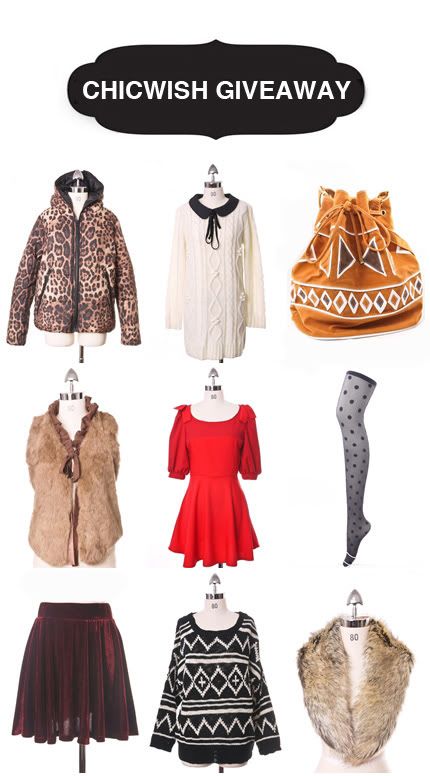 I know I know, i just hosted a giveaway some weeks ago but I know you love them so here you go..four of you, (yes.. four) have the chance of winning something from Chicwish!
This has to be the best giveaway so far, you have a lot of chances to win any of these four prizes:
-Three items from the picture above
1. Follow this blog via Google Friend Connect.
4. Leave a comment with an email (the one you used to register into Chicwish!)
good luck! the contest will run until January 31st!
ps: Outfit post tomorrow so keep tuned!